Hoosiers attempt a series sweep over Ohio out of the MAC
By Carl James @jovian34 April 23rd, 2023
---
Top 9th: Ohio 2, Indiana 9 (FINAL)
Risedorph works around a walk and a hit-by-pitch to earn the save. Hoosiers SWEEP the series!
Bottom 8th: Ohio 2, Indiana 9
A couple of very controversial calls keep the Hoosiers off the board that inning.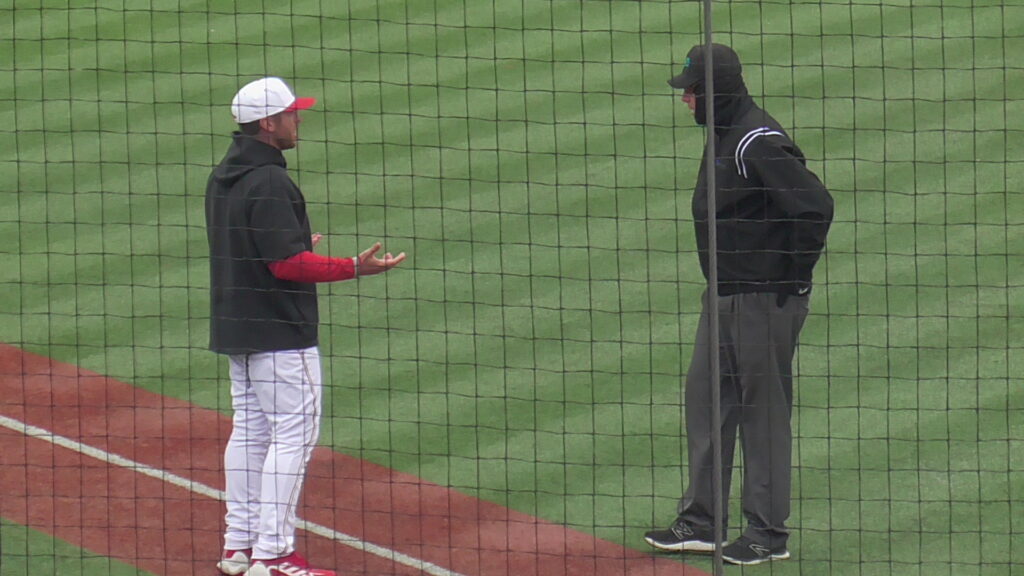 Top 8th: Ohio 2, Indiana 9
Risedorph goes 1-2-3, ⭐ Pyne makes a great grab and backwards somersault in foul territory.
Bottom 7th: Ohio 2, Indiana 9
Mathison rips a two-out double and Pyne gets on via an error. Cerny capitalizes with a two-RBI double.
Top 7th: Ohio 2, Indiana 7
Brayden Risedorph is the new Indiana pitcher. After falling behind 3-0 to Billy Adams, Risedorph throws three straight fastballs at 88-89 to strike Adams out. A chopper to to Pyne is out number two. Patino strikes out looking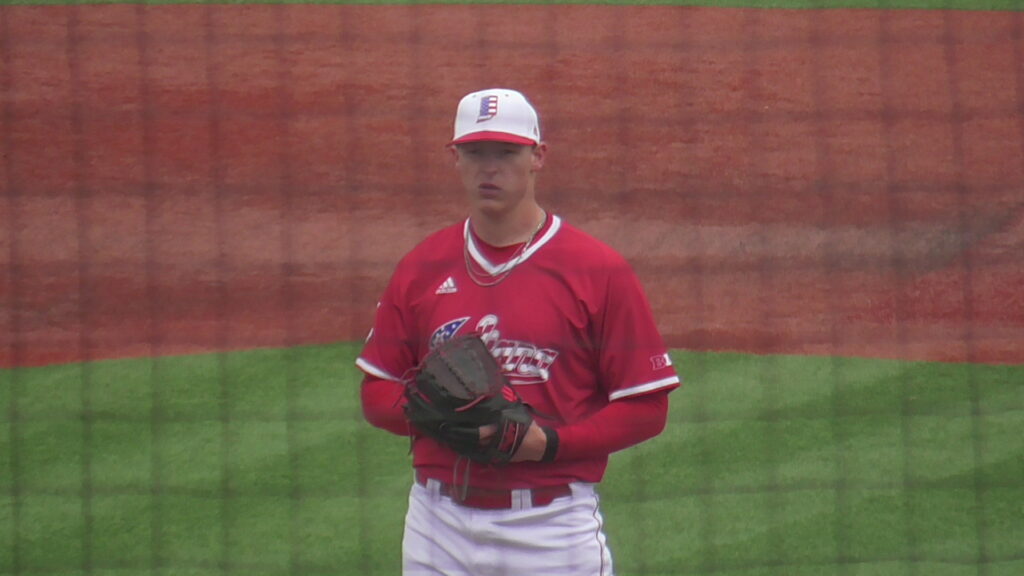 Bottom 6th: Ohio 2, Indiana 7
Josh Pyne stays hot with a solid opposite field double. Cerny is hit by a pitch bringing up Jorge De Goti who is pinch hitting for Colopy. De Goti has a productive out fly out, getting Pyne to third with one out. Serruto's sacrifice bunt is very short and he is tagged out unassisted by the catcher. Pyne is stuck at third, but Cerny advances. Phillip Glasser makes that irrelevant with a two-out, 2-RBI single through the right side. Whalen hits a ball to the right center field wall but is retired by a great catch by Rausch.
Top 6th: Ohio 2, Indiana 5
Phillips induces another ground out to first base and a strike out. With Phillips pitch count nearing 60, Brayden Risedorph starts throwing in the Indiana bullpen. Phillips hits Alex Finney with a pitch. A chopper to Pyne retires Dolan and ends the inning.
Bottom 5th: Ohio 2, Indiana 5
New Ohio pitcher Huds Boncal hits Glasser's jersey for a lead-off runner. Whalen then launches a two-run 💣into the Hoosier bullpen. Taylor is barely out on a ground ball to the left side. Tibbitts grounds out as well. Mathison pops up to shallow center to end the inning.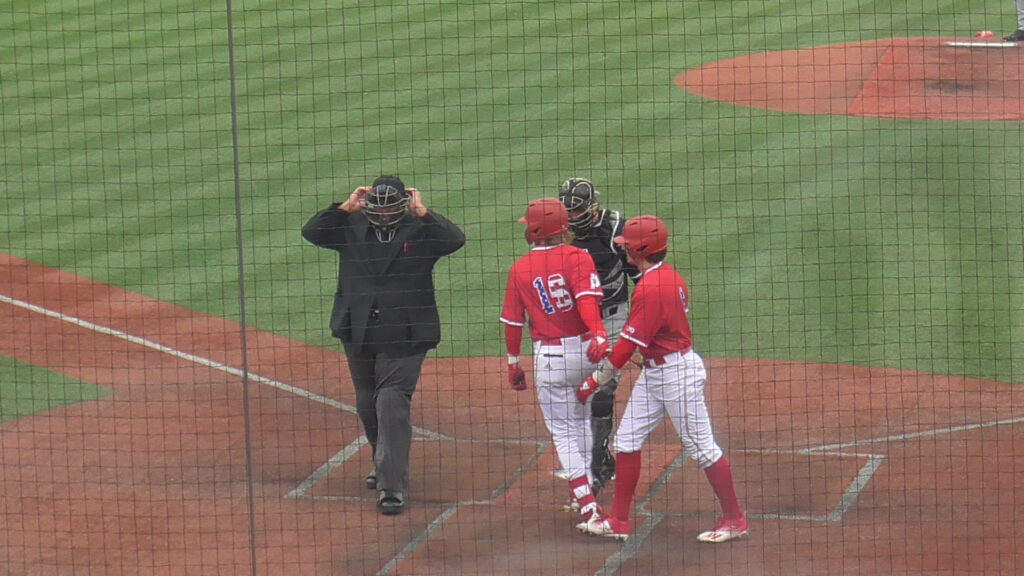 Top 5th: Ohio 2, Indiana 3
Phillips strike Rausch out to start the inning. Whalen collects a fly out to center. Minzey works the count full and Phillips walks him. Phillips gets ahead of Sturek, but in trying to get him to chase throws several non-competitive pitches filling the count up again. Phillips then throws an 82 MPH change-up to strike Sturek out and end the inning.
Bottom 4th: Ohio 2, Indiana 3
Mathison goes opposite field for a lead-off double. Pyne lifts a single to center. It was high enough that Mathison had to hold up at third. Two balls to Cerny prompt an Ohio mound visit. Cerny walks on a high 3-1 pitch. Colopy strikes out on three pitches. Peter Serruto manages to lift a pitch head-high, but it is right at the second baseman who easily steps on the bag doubling up Pyne.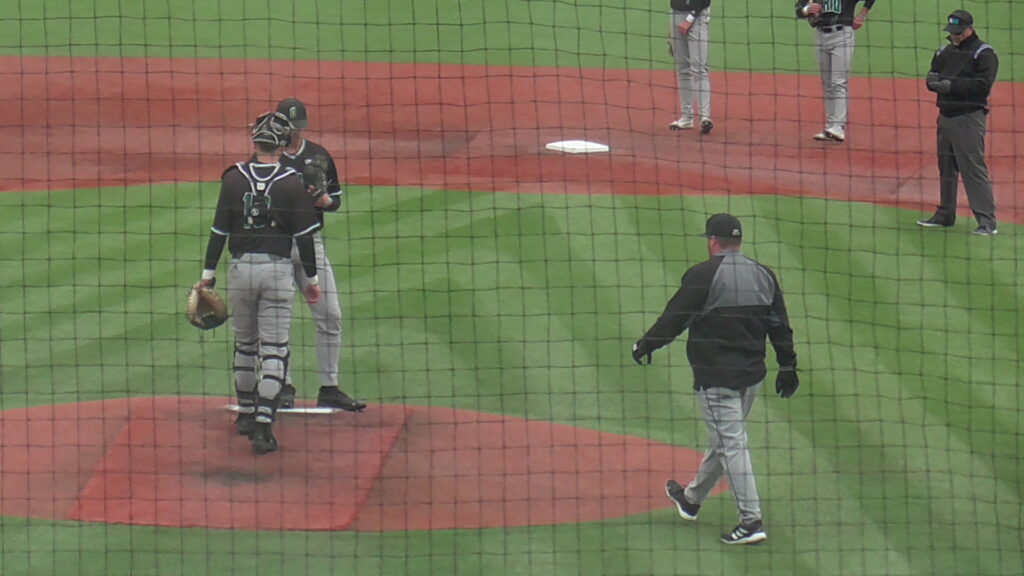 Top 4th: Ohio 2, Indiana 3
⭐Tibbitts and Phillips connect on weak grounder up the first base line. Tibbitts takes the next one himself for two quick outs. Phillips plunks Nick Dolan for a two-out Bobcat baserunner.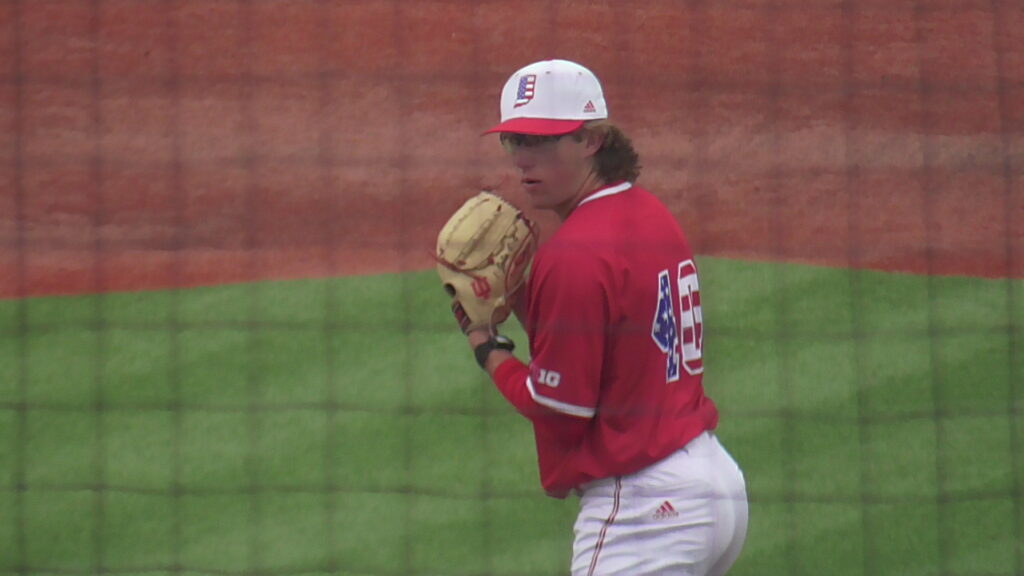 Bottom 3rd: Ohio 2, Indiana 3
Peter Serruto goes down on three straight strikes. Glasser hits a ground ball single up the middle. Whalen replaces Glasser with a fielder's choice. Devin Taylor does it again. He hits a shot 424′ to the grass hill beyond right field. It's Taylor's 11th home run of the season. Tibbitts flies out to center to end the inning.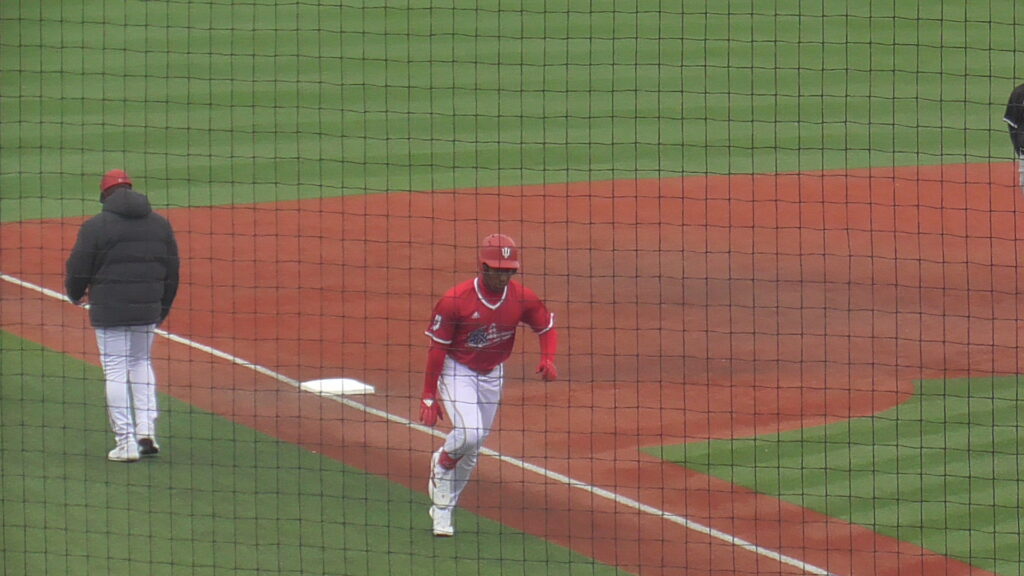 Top 3rd: Ohio 2, Indiana 1
Manase gives up a pair of singles to start the inning to Billy Adams and AJ Rausch. Manase seems to be maintaining his fastball velocity, but mixing his off-speed assortment more heavily. Patino hits a chopper fielded by Tibbitts for the first out. Both runners advance to scoring position. Minzey also hits a chopper to Tibbitts, but he's deeper this time and has to throw to Manase who gets beat to the bag while Adams scores. Jeff Mercer comes out to the mound and makes a pitching change. Ethan Phillips is the new pitcher with runners on the corners and one out.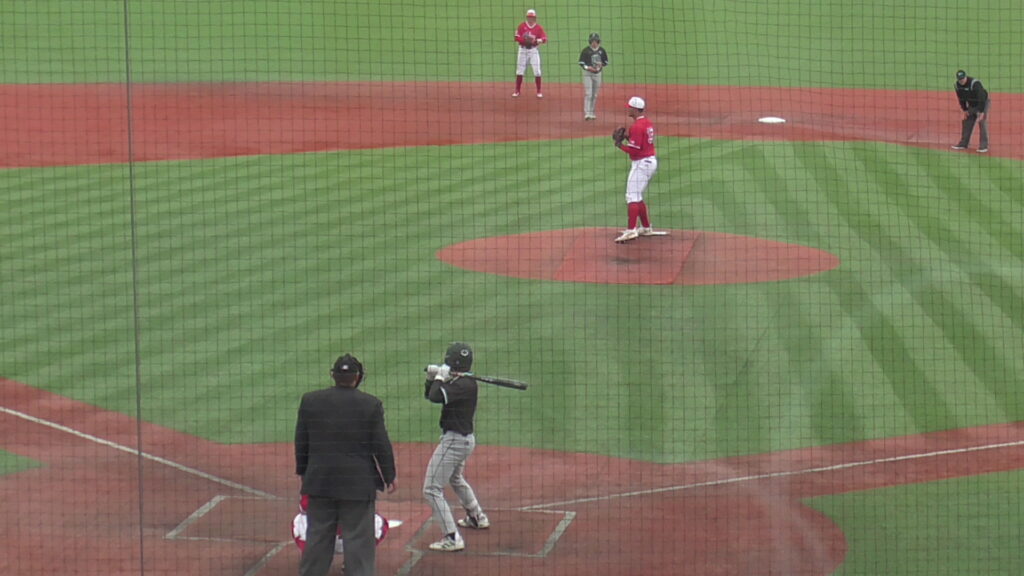 Phillips strikes out Sturek, but an errant pick-off throw allows Rausch to score anyway. A wild pitch allows Minzey to to get to third, but he is stranded by a Kasperbauer ground out to Glasser at shortstop.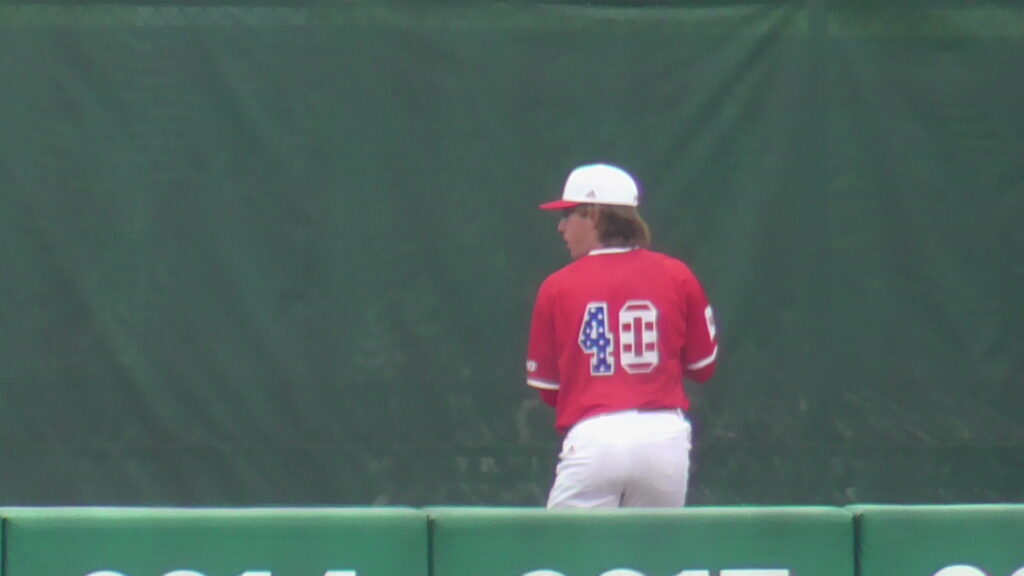 Bottom 2nd: Ohio 0, Indiana 1
Josh Pyne follows up a 4-hit day yesterday with a solid lead-off single. He is erased by a taylor-made 6-4-3 double play off the bat of Tyler Cerny. Colopy also grounds out to end the quick inning.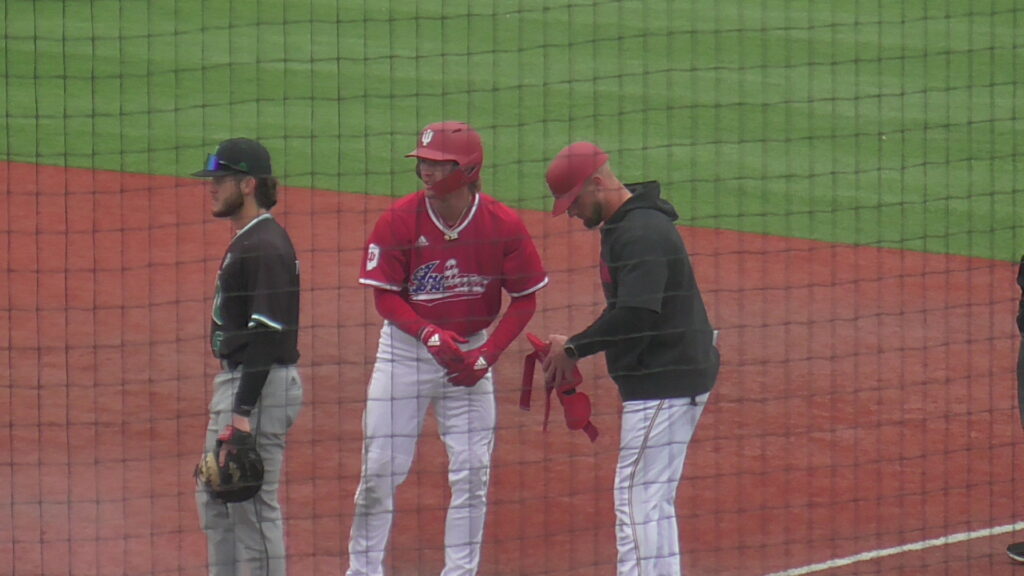 Top 2nd: Ohio 0, Indiana 1
Manase is still sitting about 87-88 MPH on his fastball. Cole Williams hits a warning track shot to center that is collected by Whalen for the first out. Alex Finney flies out to Morgan Colopy in right field. Nick Dolan watches a 79-MPH off-speed pitch clip the outside corner. Manase is settling in.
Bottom 1st: Ohio 0, Indiana 1
Phillip Glasser grounds out to his counterpart at short, but Whalen gets on via a walk. Taylor moves Whalen to second with a swinging bunt. That sets up a Brock Tibbitts RBI single through the right side scoring Whalen.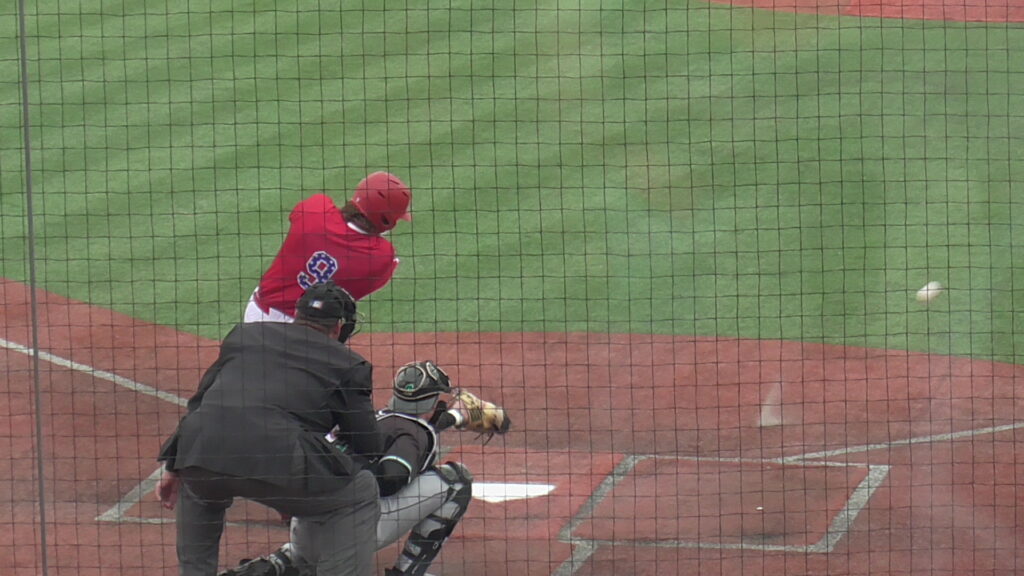 Top 1st: Ohio 0, Indiana 0
Seti Manase is on the bump for the Hoosiers. He retires the lead off hitter with a flyout to Devin Taylor in left field. He walks the Alec Patinoand gets ahead quickly with a couple a of curveballs to Mason Minzey, who hits a very weak ground ball to Tyler Cerny at second base. Cerny attempts a tag on Patino but misses. Manase gets Will Sturek chasing for the second out. Colin Kasperbauer lines out to Bobby Whalen in center to end the inning.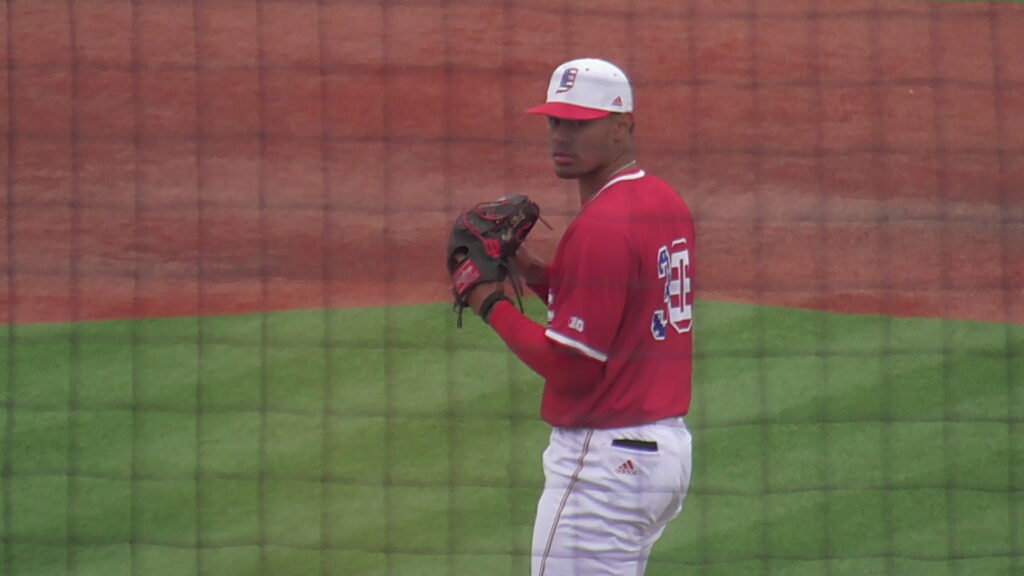 Starters: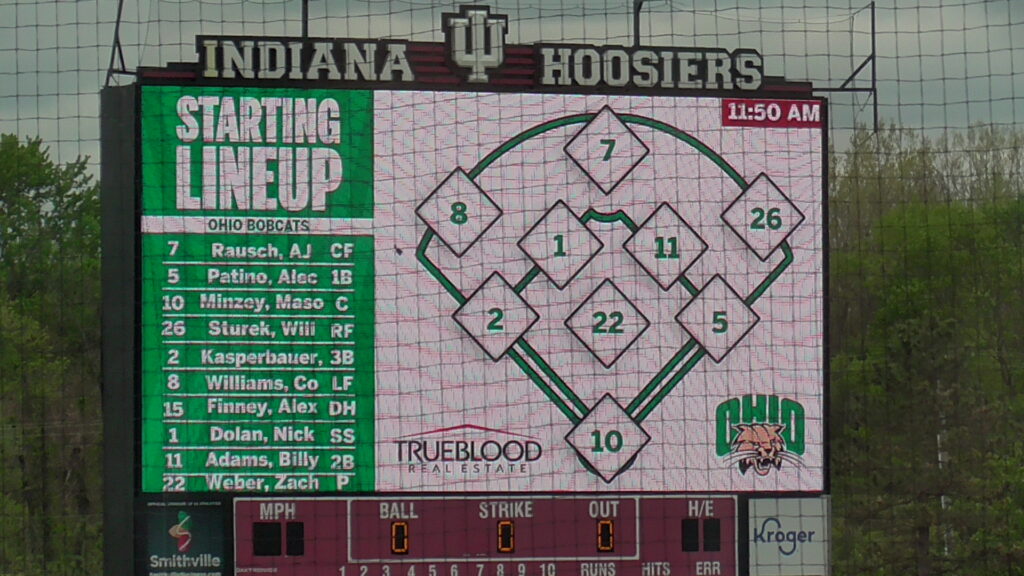 Pregame: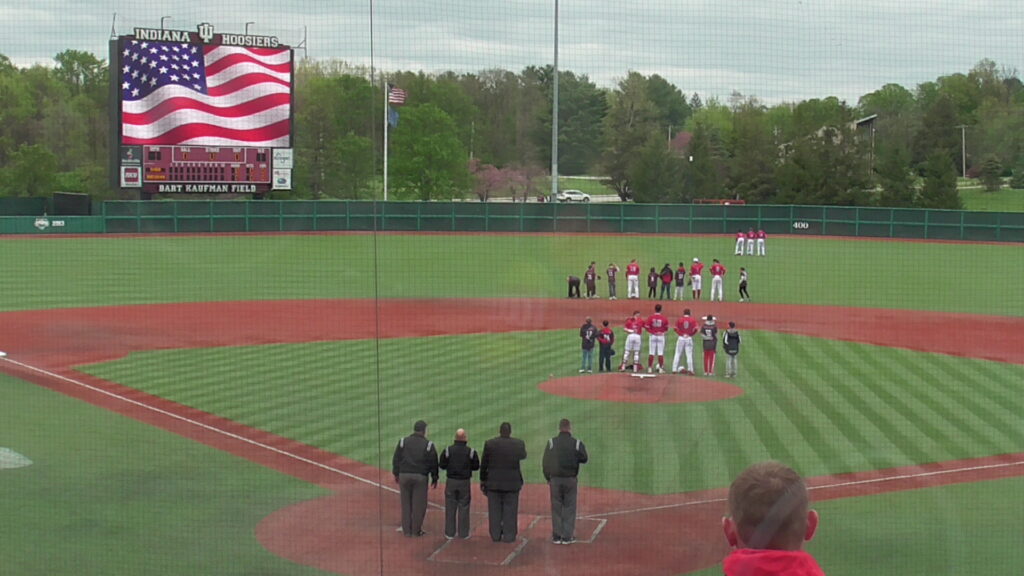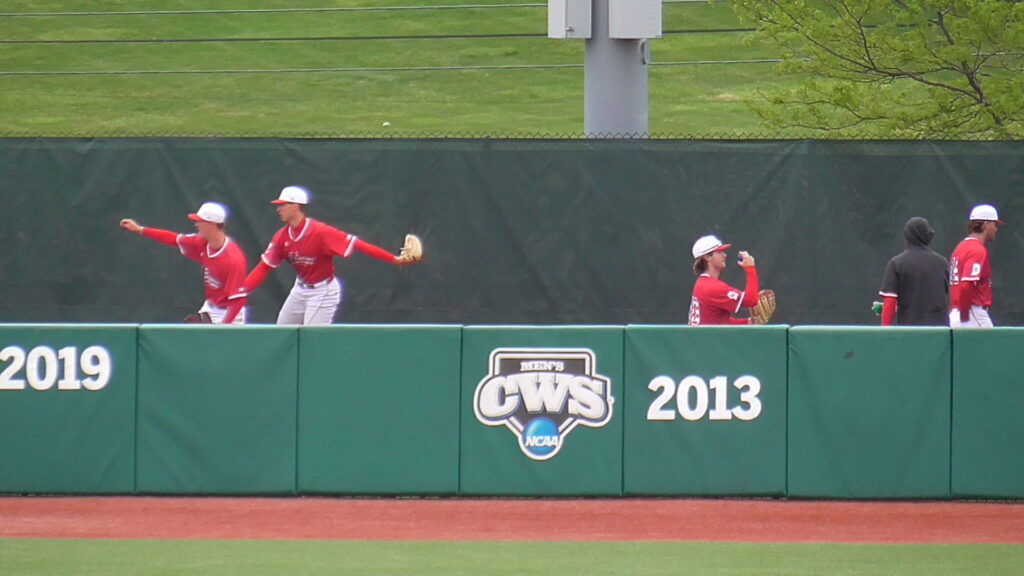 Links:
Game 👌 ready.

📺 https://t.co/5hQWzWk80Y
📻 https://t.co/aHdaHCZoGF
📊 https://t.co/8sGXPn80qN pic.twitter.com/fs6b014Shk

— Indiana Baseball (@IndianaBase) April 23, 2023