INDIANAPOLIS, IN – After a two year absence due to COVID-19, Indiana Baseball returned to Victory Field for the annual April game, this time to take on the Butler Bulldogs in their home town (although Indiana was the designated home team). In recent years this has been a chance for Indiana to showcase baseball to a city with a large alumni and fan base and a beautiful facility. Like the years before, Hoosier fans were not disappointed.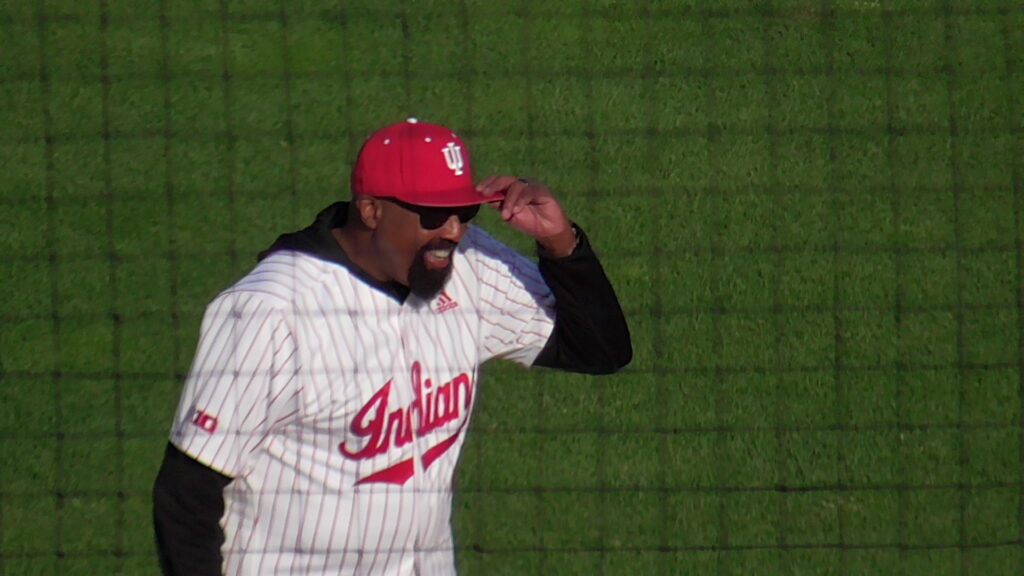 Indiana Head Men's Basketball Coach Mike Woodson threw out the ceremonial first pitch to an enthusiastic, very IU heavy, crowd.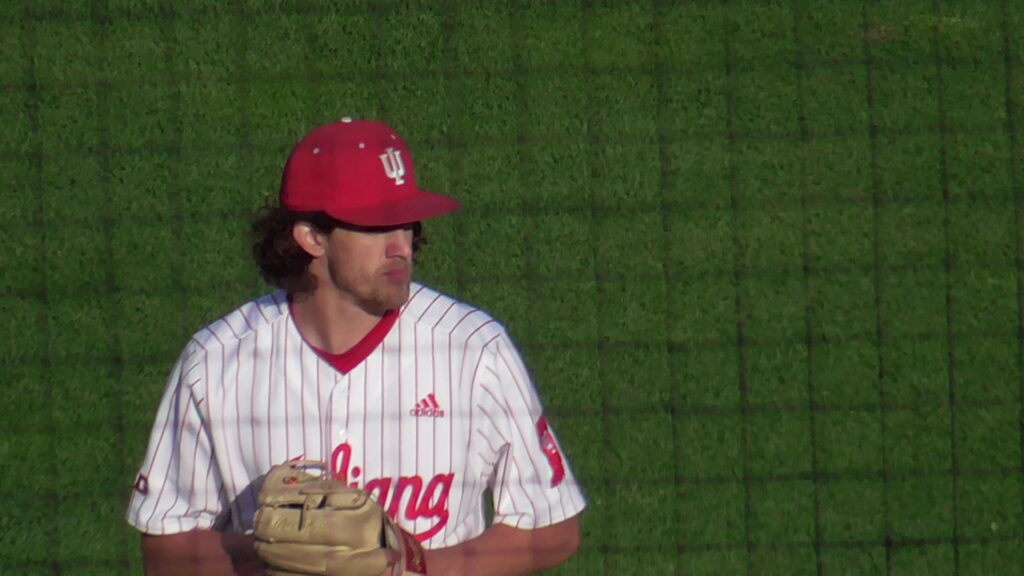 Braydon Tucker got the start for Indiana on the mound and did his job well. Tucker has mostly been used as a back-end reliever this season, though he did have a huge start in 2020 getting IU's only win at LSU in the opening series. In Indianapolis, Tucker walked two Bulldogs in the top of the first and gave up a double on a misplayed pop-up in left field in the second inning. Tucker left all three of those runners stranded. After the game, head coach Jeff Mercer said, "had some base runners, had some clutter, but managed their way through it."
⚪️🔴⚾️ Video of Matthew Ellis home run #13 on the year for #iubase #BigCountry pic.twitter.com/1VG7UTwSUx

— iubase.com (@iubase17) April 26, 2022
The Hoosiers made some noise with their bats in the bottom of the second inning. Matthew Ellis hit a 433 foot bomb over the right field fence for his 13th homer of the season.About Ellis, Mercer said, "[Ellis] is an incredibly talented player… right." Mercer focused on Ellis' leadership qualities, "He has been a cataylst in the room, in the offensive room, as far as his work ethic, his drill work, his investment, his approaches."
In that same inning Carter Mathison got on via a walk and was driven by an opposite field triple off of the bat of Tyler Doanes. Doanes then scored on a Sam Murrison sacrifice fly to put Indiana up 3-0 after two innings.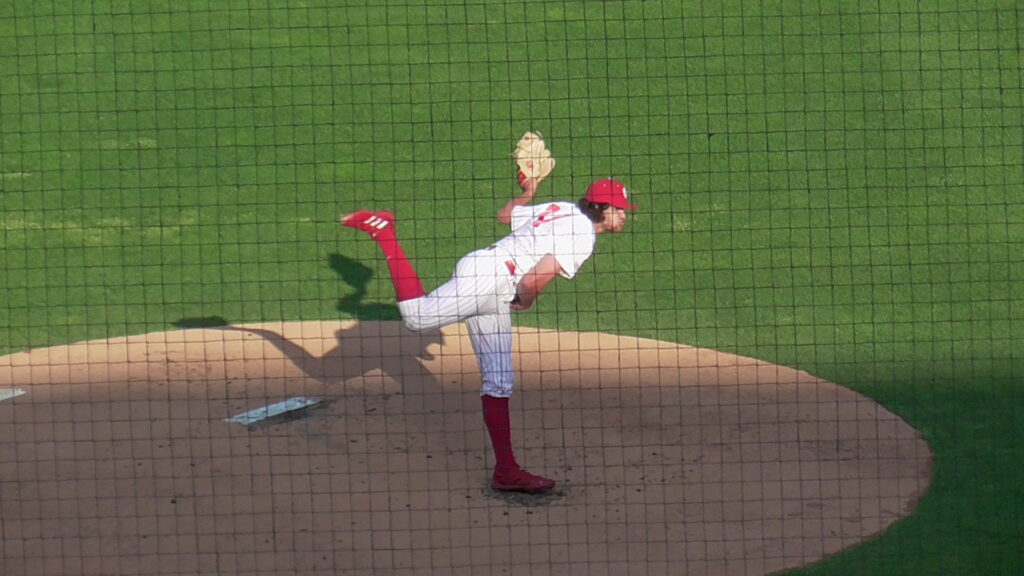 Tucker walked another batter in the third inning, but managed two strikeouts to end the threat. In the fourth inning things got even more difficult as two walks and a single loaded the bases with two outs. Ty Bothwell was warming in the Hoosier bullpen, but Tucker induced a ground ball back to himself. He threw home to get the lead runner and Ellis turned it to get the batter at first for a 1-2-3 double play, still keeping the Bulldogs off of the board. In total Tucker got seven of his 12 outs via the strikeout. Mercer in jest said, "the game plan was to be as effectively wild as possible." Even without great command, Tucker got the job done.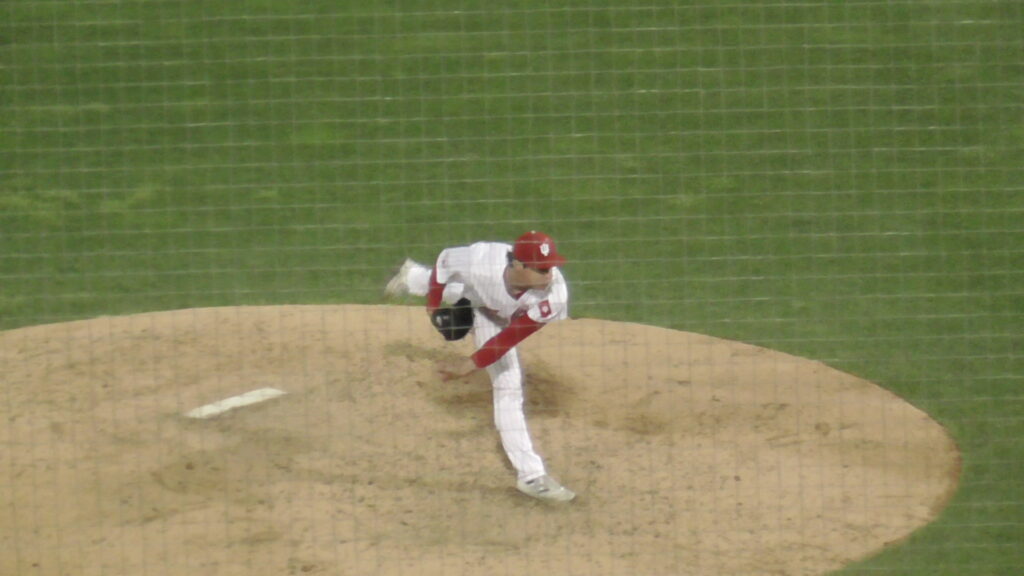 Ty Bothwell did get the ball for the fifth inning. Much like Tucker, Bothwell had to work around a couple of walks, but got two strikeouts. He also pitched scoreless frames in the sixth, seventh, and eighth the later two being a 1-2-3 innings. He gave up a solo homer in the ninth, but closed out the game to earn the victory with eight strikeouts. Bothwell talked about how special the evening was, "It means a lot to me and I know it means a lot to Indiana guys who were born and raised cause a lot of guys have played in the state championship [which is also at Victory Field annually]".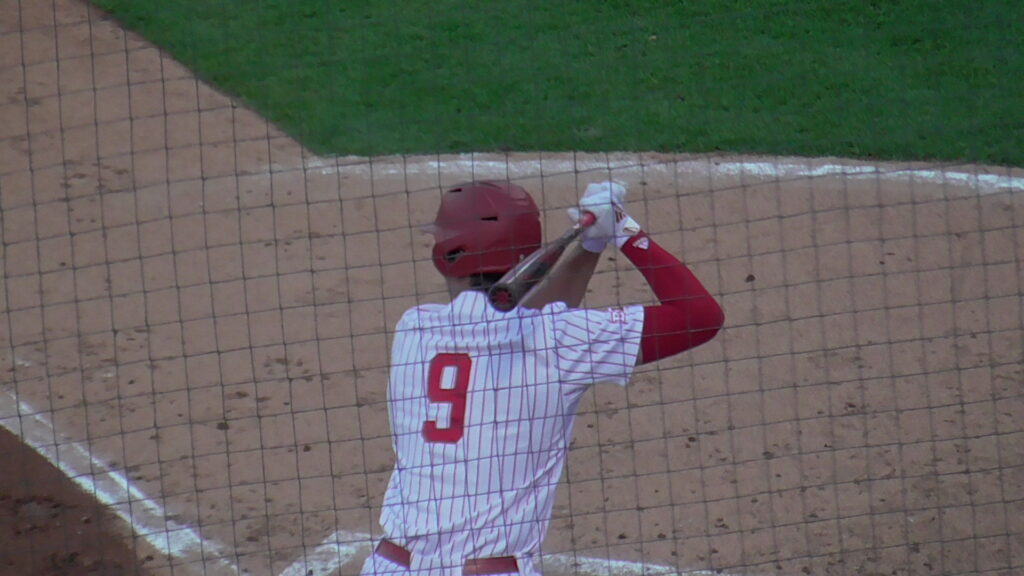 The Hoosiers kept the pressure on scoring one in the fifth inning when Hunter Jessee stole home. Jessee was four for four on the day. Tyler Doanes knocked in Brock Tibbitts with a sacrifice fly in the sixth. The seventh inning the Hoosiers busted it open with a two-RBI single by Matthew Ellis and a two-RBI opposite field double by Tyler Doanes making it a 9-0 Hoosier lead.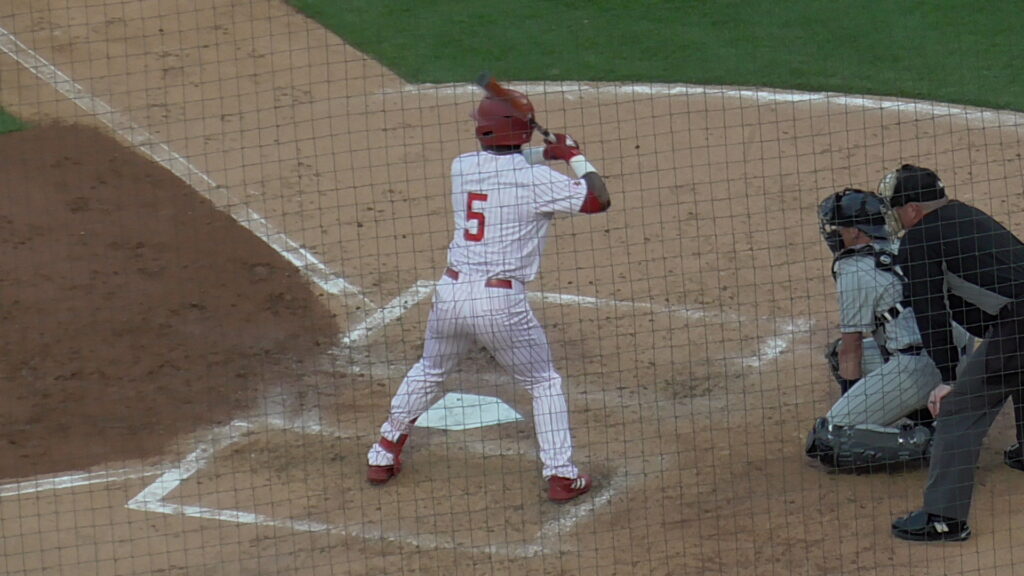 Mercer has been happy with Doanes results, "He's worked real hard on his close side drill work, using the middle of the field, using the other way. He's a really strong kid. Just a great rotater. He's got a ton of bat speed, and the ball really jumps from left-center to the right field line." Doanes addressed this after the game as well, "The whole season I've been kind of losing my barrel on outside pitch. The last week or so I've just taken a little bit more pride on staying on top of those balls and going that way."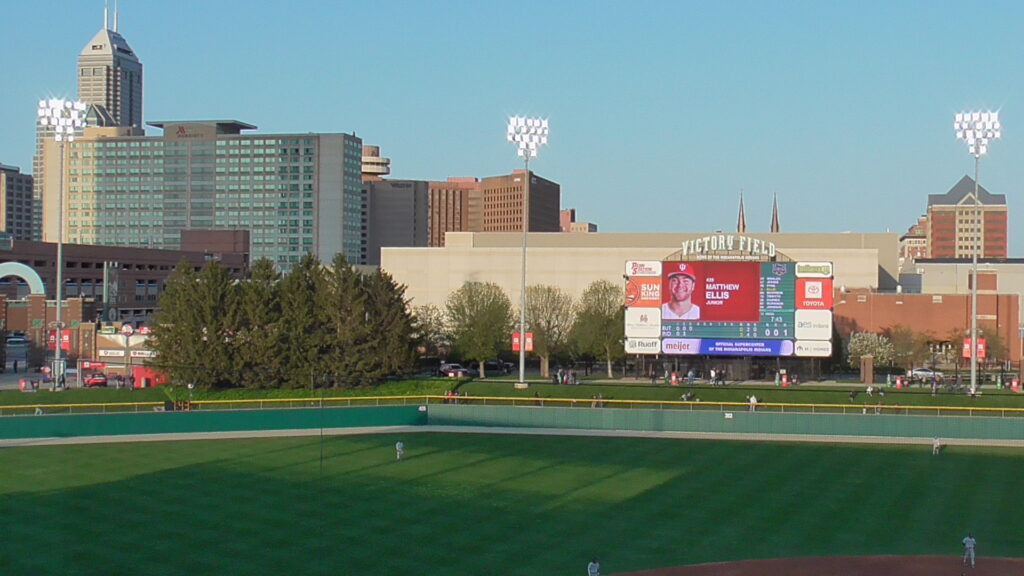 The "Victory" is Indiana's fourth in the past five games. The Hoosiers are now 16-24 on the year. The hit the road Wednesday night for a contest in Normal, Illinois against a strong Missouri Valley opponent in Illinois State at 6pm ET. After that the Hoosiers welcome an Illinois squad to the Bart that is only one game out of the Big Ten lead. Mercer feels that Tucker and Bothwell both going deep helped Indiana pitching, "It allows us to save some guys for tomorrow and set us up for the weekend."