Pitching woes continue to plague Indiana Baseball

by Garrod Creech •

@creech_garrod

• March 19th, 2022
Indiana scored 10 unanswered runs after the top of the sixth inning but fell short of an improbable 12 run comeback in a whacky game two of their four-game series with Xavier.
For stretches of the game, it seemed the Musketeers could do nothing wrong. Xavier starter Trevor Olson was fantastic, giving up just one hit and allowing four total baserunners on the day. He walked three, but two came in the first inning and he got better as the game went on, mixing pitches well and methodically sending one Indiana batter back to the dugout after another. "Their starter was terrific. I mean he gave us fits. Two different fastballs, he landed two off-speed pitches. He worked in and out and up and he did a great job," said Indiana coach Jeff Mercer. "Every now and then you're gonna face a starter that just has it together."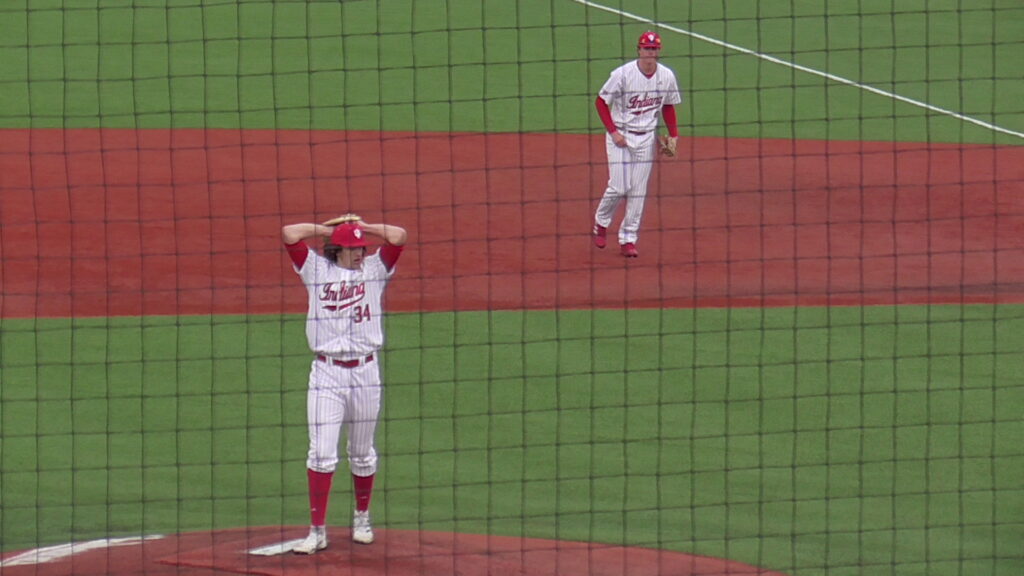 On the other side, Braydon Tucker got the start and the loss for the Hoosiers. It was an odd day for the hard-throwing righty, who looked sharp at times but was hit hard all afternoon. Though the Musketeers pushed a run across in the first, Tucker looked largely dominant until the fourth inning, where two singles and a walk loaded the bases up with no outs. A sac fly and double knocked in three runs, but Tucker was able to finish the inning. He gave up six hits but still managed seven strikeouts in his four innings of work. Ty Bothwell got the fifth and was also hit hard despite striking out two more. His first batter took him deep to left, his second walked–and later scored–and Xavier led 6-0 after five. Then in the sixth, Joe Moran gave up seven more hits, six more runs, and couldn't finish the inning.
But the Hoosiers refused to go down quietly. Despite the lack of obvious offensive success, Hoosier batters showed enough patience at the plate to get Olson's pitch count near 80 after his five innings. With a 12-0 Xavier lead, Olson was pulled.
And then, a flurry of hits caught the Musketeers flat-footed.
A leadoff single for Phillip Glasser got the ball rolling for the Hoosiers in the bottom of the sixth. Glasser scored on a Bobby Whalen triple, Whalen scored on a Matthew Ellis single, and suddenly the home team had some life. Though Xavier's defense had been solid all day until then, they would make two errors in the sixth and drop a catchable Kip Fougerousse bloop single with bases loaded to allow the Hoosiers to stay alive. In the seventh, three more Hoosier hits led to three more runs, and in the eighth, Whalen took a pitch to the helmet to set up Matthew Ellis's Big Ten leading tenth home run of the season: this one a 441-foot no-doubter that completely left Bart Kaufman Field clearing the boundary fence beyond right field. Ellis (3) and Carter Mathison (2) were the only Indiana players to get more than one hit.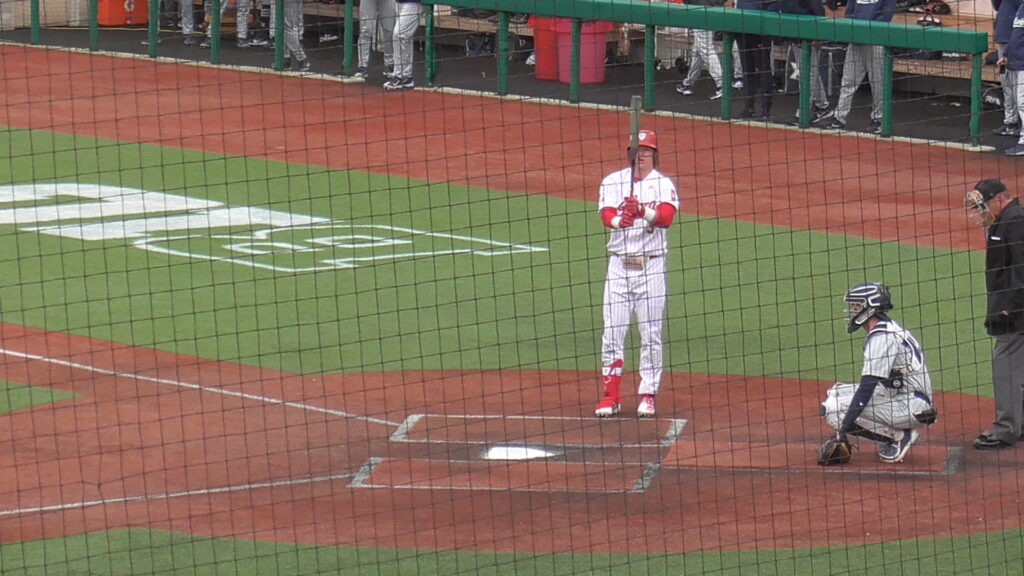 Defensively, Indiana's luck shifted just as quickly. Jack Walker relieved Moran in the sixth with two outs. He too got all four of his outs on the day via solid contact, signaling a potential pattern among the IU pitching staff. They've been pumping out high strikeout numbers all season, but the all-or-nothing style sometimes comes at a cost if those guys sometimes struggle to put batters away later in games.
"The profile of some of the guys that we've had in the past has been more of the sinker/changeup profile guy and we don't have as many of that profile, currently speaking. We're continuing to develop those guys and work with those guys, but we do have more strikeout stuff, not necessarily always pitching to the strikeout but we, we do get to that 0-2, 1-2 often," said Mercer. "We're working on those things, to be able to induce more weak contact if we can."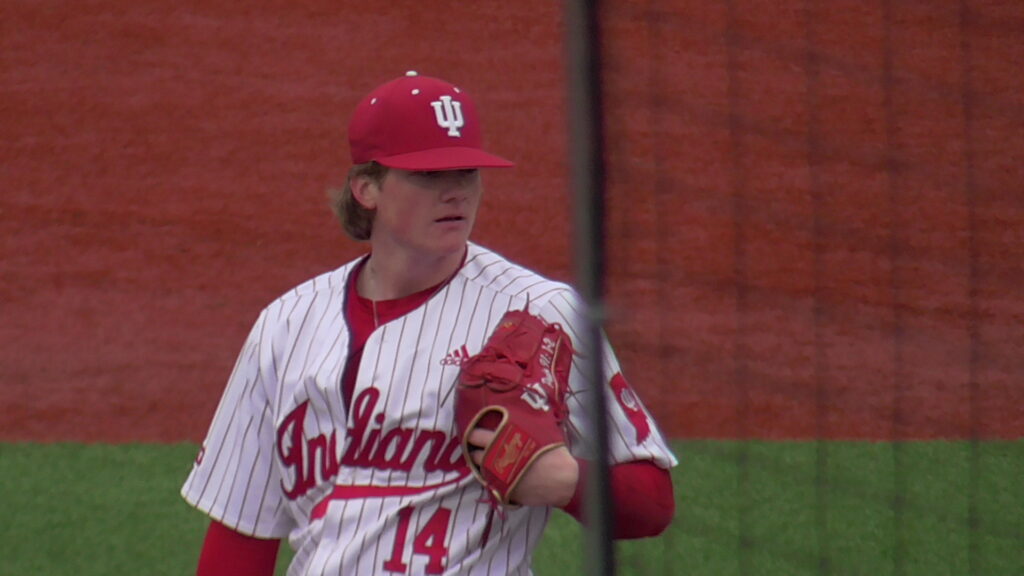 Nathan Stahl finished the day for the Hoosiers with a solid outing, limiting Xavier to just two hits and no runs in the final two innings (and striking out another four), but a scoreless, somewhat anticlimactic ninth for the Indiana offense ended their comeback hopes.
Ultimately, though the result wasn't ideal, the fact that the Hoosiers (7-11) were even in the game at the end could bode well for the future. It takes a lot of grit to dig in and continue fighting on a cold, wet day down twelve runs. They'll look to salvage the Xavier series tomorrow with Bradley Brehmer expected to get the early game start. Lefty Ryan Kraft will take the mound for game four. Both games will be available to stream on B1G+.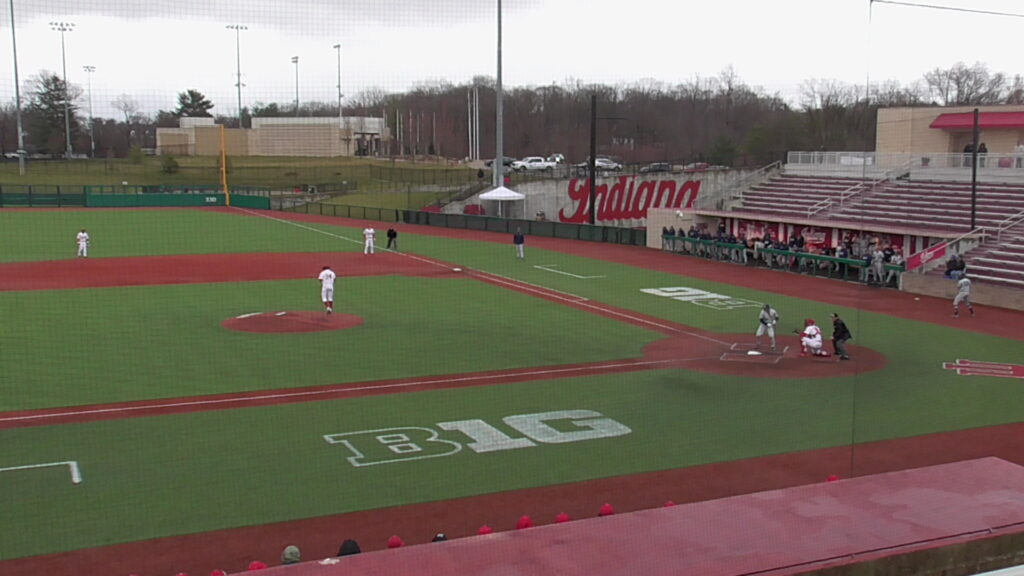 "I'm incredibly proud of the guys. It would've been very easy to be defeated, to not fight, to not compete, and that's why I believe in this team," Mercer said. "We'll put it together. We'll get two strong starts tomorrow and we'll put it together."