Indiana Fails To Keep Pace with Nebraska in Game Three's 19-7 rout
by Garrod Creech •

@creech_garrod

• April 24th, 2022
The loss marked the eleventh time this season the team scored at least six runs but walked away without a victory. Nebraska's 19 runs were a season-high for them and came a day after Hoosier pitching struck out 16 Cornhuskers and held the same offense to 5 hits.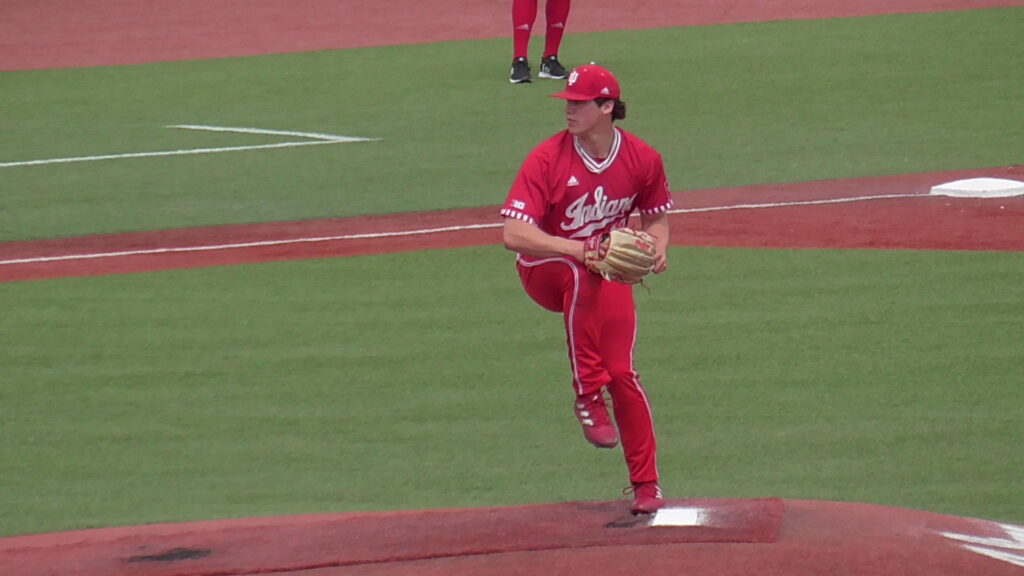 It was another Sunday bullpen game for the Hoosiers, but not a pretty one. Nebraska jumped in front in the first inning after a quick triple led to a quick run off Indiana opener Grant Holderfield. Holderfield struck out four and managed the staff's only clean inning of the day in the top of the second, but he was pulled after a leadoff bunt single in the third. Luke Hayden, coming off a strong midweek effort against Cincinnati, replaced Holderfield but struggled to locate his fastball in his two innings of work. He allowed four runs (on top of the inherited runner that was charged to Holderfield) thanks to four walks, five hits, and a few ill-timed wild pitches.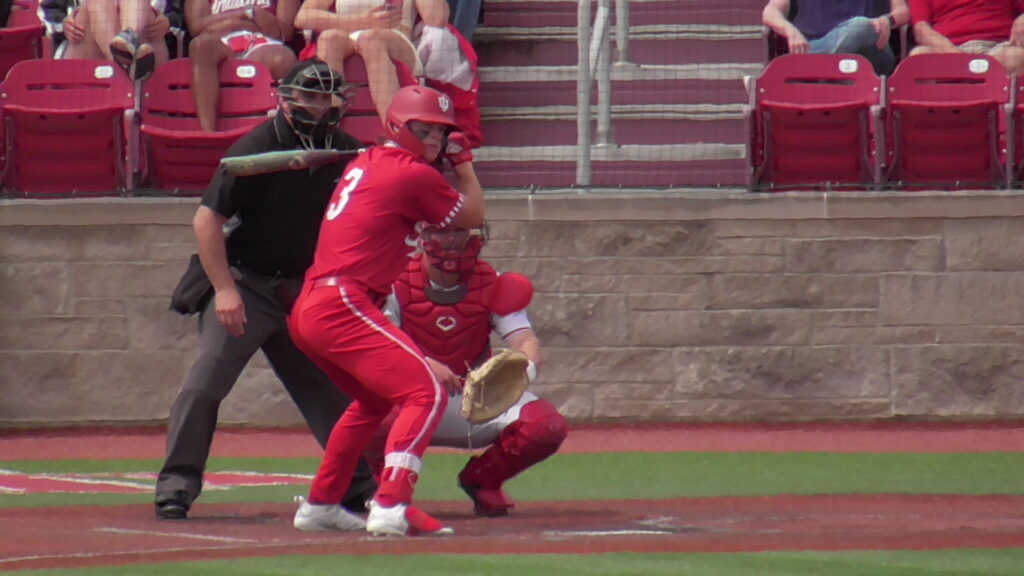 Indiana entered the bottom of the fourth trailing 6-0 with one hit on the day. Brock Tibbitts gave the offense some life with a hard single, Carter Mathison followed with a walk, and Matthew Ellis singled to put the Hoosiers on the board. Tyler Doanes kept the rally going with a hard-hit single into center that scored Mathison, and Max Johnson earned his first career RBIs in a big spot, punching a two-out double to left that plated two more and temporarily put Indiana back in the game.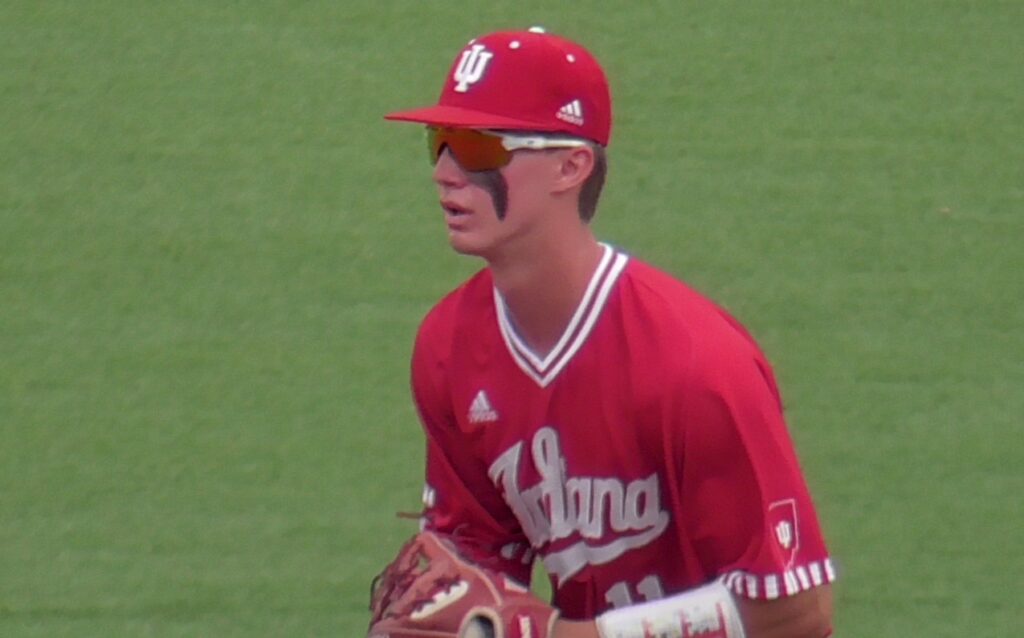 Johnson is the latest freshman position player to make noise for this young Hoosier team. His plus-defensive play was on display again Sunday, but his bat is catching up to his glove.
"Max has seen other freshman step in and be really good and be really productive, and so that gives you confidence to know that you can step in and do that too. That group is really tight and they're encouraging Max and supportive of him," Mercer said. "Oftentimes, you'll see a guy carry his defense onto his offense or offense onto defense. Max is a guy that kinda carries his defense to his offense. He's had good at-bats, works pitches, works counts, has made several splash plays defensively… He had a huge at-bat there when it was still a close game. A two-RBI, two-out double, that's big for a young guy to come in and do that."
But with a busy slate of games incoming later this week, Hoosier relievers were forced to eat innings even without their best stuff; the 6-4 two-run deficit disappeared quickly.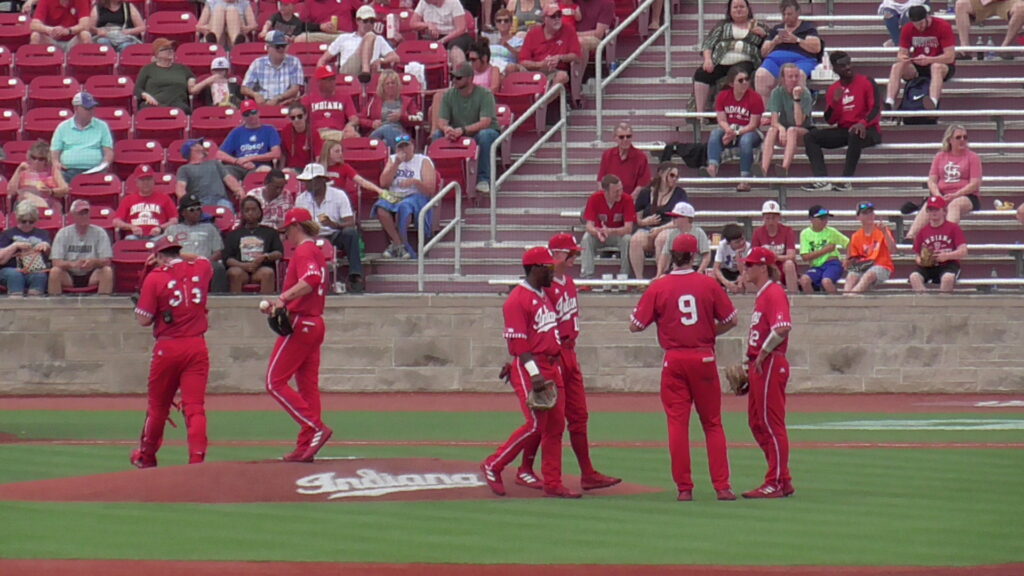 Nebraska led off the fifth, sixth, and seventh innings with long home runs. Ryan Kraft's four free bases and seven hits (three of them fence clearers) culminated in seven runs for the visitors before Jack Walker came in to close out the top of the sixth. Walker walked three, hit two, gave up three hits and three runs before getting pulled with loaded bases and two outs in the top of the eighth. David Platt took over in a tough spot but walked one guy and hit another before getting out of the jam. The Cornhuskers would score one more off of Platt in the ninth before they finished. Indiana relievers not named Holderfield walked twelve, hit six Nebraska batters, gave up 15 hits, and were responsible for all but one of the day's 19 runs.
"When we get a quality start, we're a really good team. On Friday and Saturday, we, ya know, we can go out and beat anyone in the country, we really can. We're very good, it's a really good defensive team, really good offense. Perkins and Brehmer, a couple of bullpen arms have been good. We have to have more depth," Mercer said. "I just wanna see us get better on the mound. I wanna see us compete better. I wanna see those young guys continue to grow."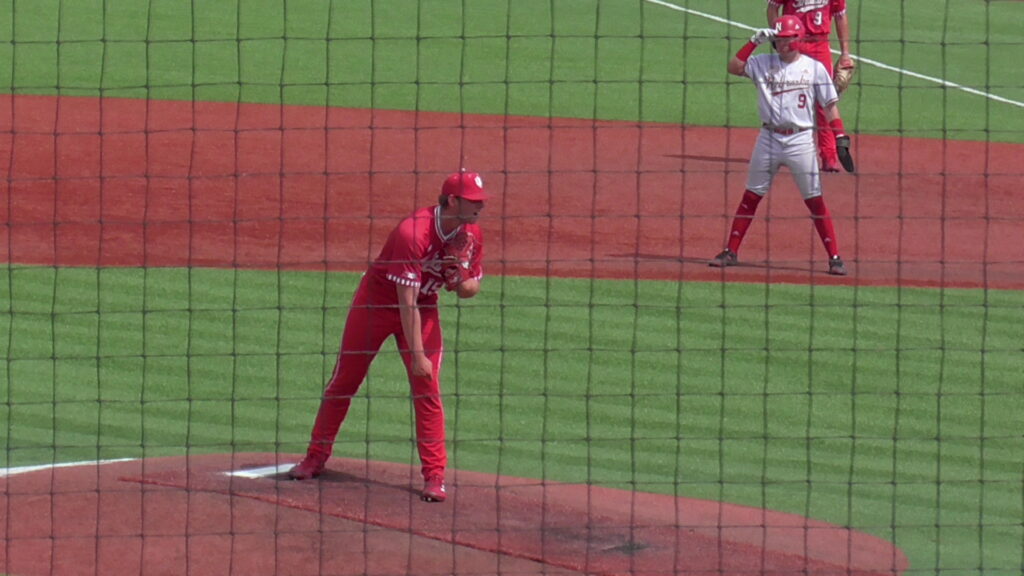 The Hoosiers threatened offensively a few more times over the course of the game but struggled to cash in on their opportunities, going 5-19 with runners on. A bases-loaded HBP tacked one more on in the sixth a couple of doubles in the eighth made got them to 7, but today just wasn't their day.
While sweeping a conference rival certainly would have been ideal, the loss shouldn't take away from the broader results of the weekend. Clinching the series in the first two games allowed for a larger margin of error today. The Hoosiers could still use all the conference wins they can get though as they'll need to get back around .500 in league play to have a shot at making the B1G tournament. It's also worth noting that Nebraska is one of the other teams in the mix for one of the final tourney spots.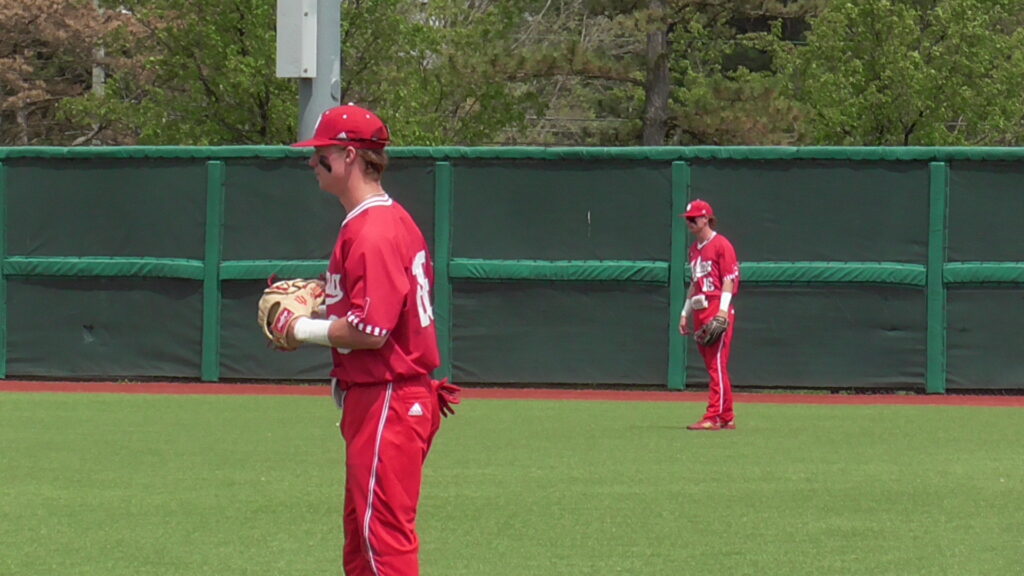 Indiana falls to 4-8 in conference play and 16-23 overall with the Nebraska series now wrapped up. Up next will be Butler at Victory Field Tuesday at 6:30, then Illinois State on their home turf on Wednesday before welcoming conference heavyweight Illinois to Bloomington for a 3-game series over the weekend. The Illinois series will be broadcast on B1G+, but the midweek games are not currently set to be televised. As always, Hoosier fans can follow the iubase.com team for updates.