By Chris Feeny • @iubase17 • Feb 11
The 2019 Hoosier Baseball Roster was announced on Friday. It includes eight new pitchers that were Hoosiers long before the roster was announced. Here is a quick look at the homegrown pitchers joining the team this year.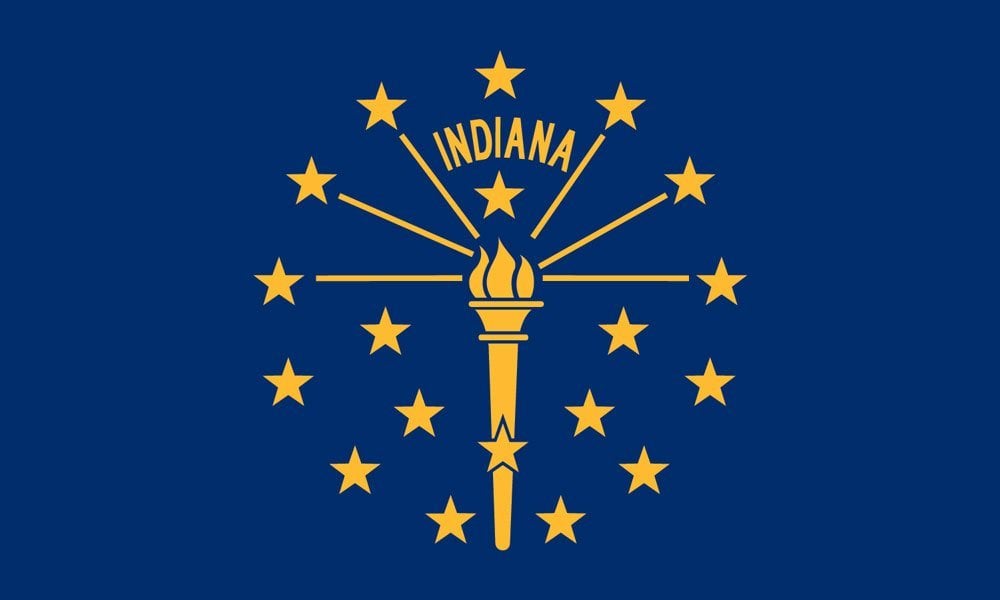 #9 Alex Franklin – Bloomington High School South
• RHP – FB 88-92 Max 94
• Excelled out in Jupiter in the 2017 Perfect Game WWBA World Championships (video) and pitched to 0.70 ERA his junior year.
• Threw a no hitter against Franklin Central in May of '17
• Did miss '18 due to an injury
#18 Braden Scott – Shakamak High School, Jasonville, IN
• LHP Junior College Transfer from Olney Central College
• Scott finished his two year career at Olney Central College with his name all over the record books. He is the school's all time leader in strikeouts in a season (118), career ERA (1.56), and career wins (19), while also finishing second all time for career strikeouts (183) and wins in a season(11).
• Pitcher of the year in his conference (GRAC) and a 3rd Team All American selection.
#20 Brad Busald – Rushville Consolidated High School
• 6'5 LHP, Junior College transfer from Lincoln Trail College, red shirted with Hoosier Baseball last season
• The Rushville Republican has the story of how playing for Indiana has been a longtime goal for Brad.
• Busald pitched Summer Ball for the Terre Haute Rex in '17 and the Amsterdam Mohawks in '18.
#31 Mike Dunkelberger – St. Joseph High School, South Bend, IN
• As a Junior, Mike led his St. Joe team to a 2017 3A State Title . He finished the season 12-3. Including throwing a 3 hit, complete game shutout in the championship game over a 30 win Jasper team.
• Senior season produced an 8-1 record, a 1.52 ERA and several double digit strikeout games
• Dunkelberger has a great mound presence, pitches with a plan, and gets lots of swings and misses.
#34 Braydon Tucker – Northview High School, Brazil, IN
• 6'4 RHP , FB 87-90 Max 91
• Tucker had a 20 strikeout performance in Northview's 4A Sectional Win over Avonlast season.
• He threw a complete game in the 3A State Title Win as a Sophomore. Sounds like he can hit a little too.
#34 Matt Litwicki – Lake Central High School, Dyer,IN
• 6'2 RHP FB 89-91 Max 93
• Had an injury red shirt last season due to Tommy John surgery
• When just a sophomore, Litwicki outdueled Hoosier Connor Manous to win a 4A Sectional Quarterfinal.
• Following Litwicki's senior season, he was named an honorable mention All American by Perfect Game.
• Before his announced red shirt in '18, Litwicki was listed as an impact B1G Ten Freshman by D1 Baseball. Health issues aside, Litwicki should play an important role on this staff.
# 37 Gabe Bierman – Jeffersonville High School
• 6'2 RHP FB 86-88 Max 90
• two way player, was named second team all state as an outfielder by USA Today in 2018
• Bierman threw a four hit shutout and drove in 2 runs in last year's 4A Regional.
• recorded a 15 strikeout game his junior season against Seymour
# 6 Grant Richardson – Fishers High School
(Richardson is listed on the roster as an outfielder but he has plenty of experience on the mound as well. I wouldn't be surprised if Coach Mercer utilized him as a two way player at some point.)
• 6'2 LHP , has a power left handed bat also
• Grant transfered to Fishers for his senior season and as a two way player helped the Tigers win a 4A State Title.
• He struck out 10 in the Sectional, 12 in the Regional and got the save in the 4A State Title game.
* All pitch speeds are via Prep Baseball Report. Coach Parker does have the reputation of adding some velo though.