CLEMSON, SC – Indiana University Baseball opens up the 2022 season against Clemson in South Carolina. The Hoosiers and Tigers will face off in a three game series. This will be Indiana's first non-conference regular season game since March of 2020.
Friday, Indiana's John Modugno will take the mound, while the Tiger's Mack Anglin will be on the bump for Clemson. Modugno is coming off a successful year leading the Indiana bullpen as both a reliever and a game opener for bullpen games. Modugno told the media Wednesday, "Really taking my time, getting my stuff done before," as he transitions to leading the starting rotation.
Friday first pitch is scheduled for 4pm ET. The series will be streamed to subscribers of a TV service that includes ACCN via ACCNX on the ESPN app. To get access to the game you must have ACCN from your TV service. There is no extra fee to access the ACCNX stream on the ESPN app provided you are signed into you TV service. Griffin Epstein will have the audio call (http://bit.ly/IUAudio). All four of the Talking Hoosier Baseball crew are in Clemson now to cover the series for iubase.com.
Saturday, The Hoosiers will go with Jack Perkins, a transfer and MLB Draft prospect from the University of Louisville. Perkins impressed in the fall with a 5 pitch mix according to Head Coach Jeff Mercer. Perkins also is making a transition from the bullpen to the rotation. Clemson right hander Nick Clayton will start for the Tigers. This game will start at 3pm ET.
The series will wrap on Sunday with a 1pm first pitch. Clemson will throw righty Nick Hoffman. The Hoosiers have not announced a starting pitcher or opener. According to Mercer, "We didn't really have necessarily someone separate themselves completely on Sunday, so we will work our way through Saturday and make a decision on Sunday." Mercer added, "We don't plan on that being a long-term thing."
Indiana had practice open to the public on Wednesday. Defensively work was seen with Peter Serruto at catcher, Brock Tibbitts at first base, Tyler Doanes at second base, Phillip Glasser at shortstop, and Evan Goforth taking the bulk of the practice at third base. In the outfield we saw Morgan Colopy in right, Bobby Whalen in center, and Carter Mathison in left. Mercer was non-committal about what that meant for starting and playing time this weekend.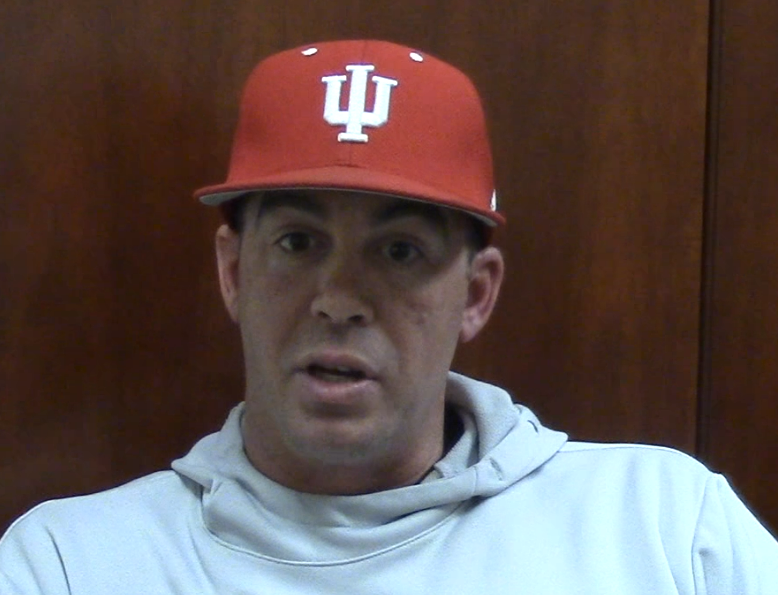 Pitching Coach Dustin Glant also spoke with iubase.com this week. He spoke about how bullpen roles aren't as defined these days as "the leverage inning could be in the fifth inning." Most IU pitchers are expected to be stretched out and capable of going at least one time through a batting order.
Coverage from iubase.com will be heaviest on Twitter @iubase17. We will also have postgame interviews with Coach Mercer and evening game recaps. We will also record our first weekly episode of Talking Hoosier Baseball while here in Clemson on Sunday evening.