Hoosiers hold off elimination in B1G Tourney in a pitcher's duel that Indiana busted open late to win 8-1

by Carl James •

@jovian34

• May 27th, 2022
OMAHA, NEBRASKA – Bradley Brehmer pitched the second complete game of his college career Friday, and his first in an Indiana uniform. It could not have come in a bigger moment as Indiana both needed a win to continue their season and also needed to save arms for Saturday's game(s) as the Hoosiers try the navigate the brutal slog that is the Big Ten (B1G) Tournament losers' bracket.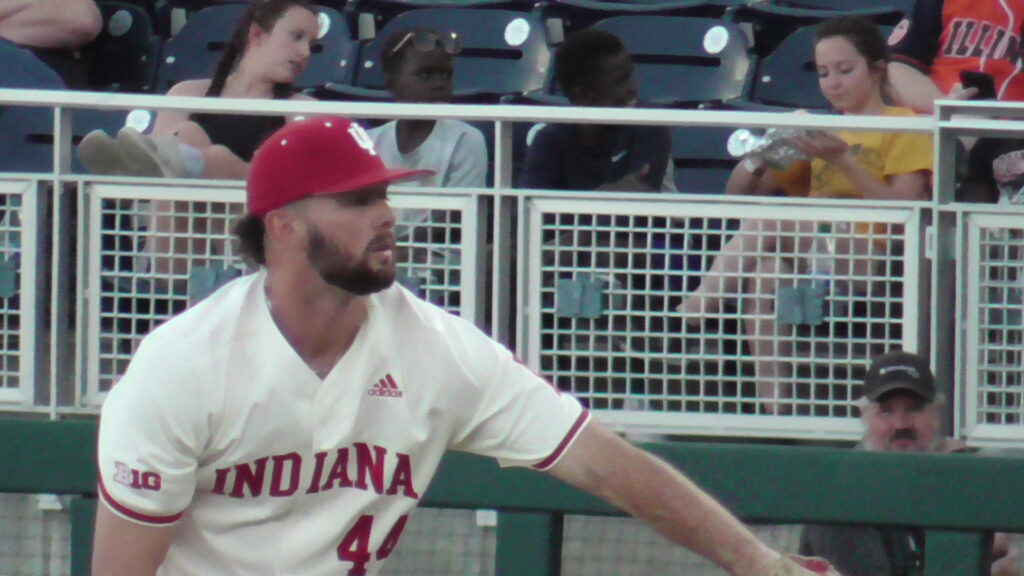 Brehmer was pounding the strike zone all game with a very effective mix that generated a bunch of week contact and allowed the defense to get outs. Brehmer discussed this after the game, "Pitching to contact, locating my fastball to both sides of the plate, and having the off-speed as well," as the keys to keeping his pitch count low while keeping Illinois' hitters off balance. His efficiency was incredible. It only took him 48 pitches to work through the first five scoreless innings.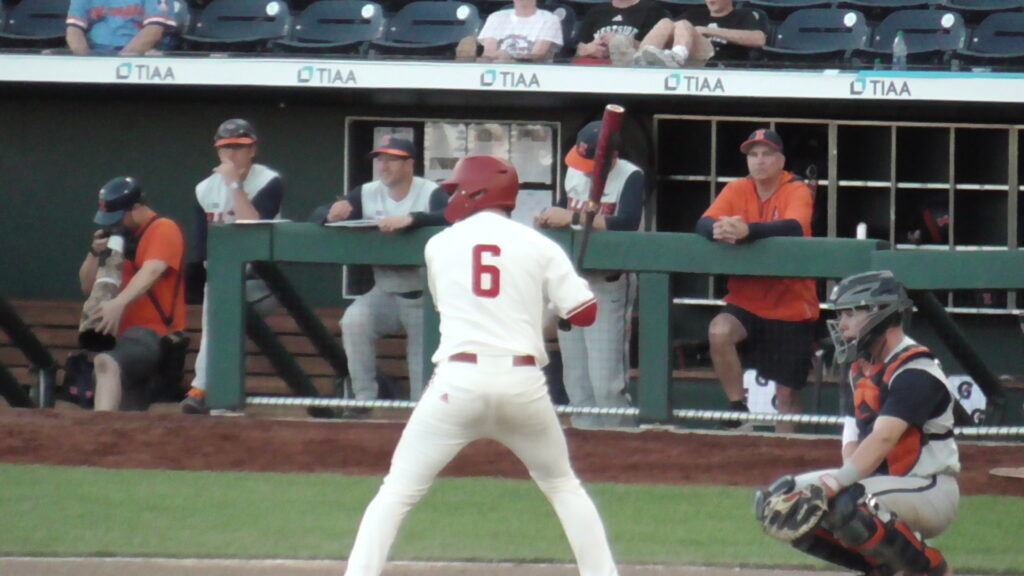 Illinois' Riley Gowens had a solid start of his own. He gave up 2 runs (only 1 earned) in 5.0 innings pitched. Indiana managed the one earned run in the bottom of the second inning via a trio of consecutive singles off the bats of Tyler Doanes, Peter Serruto, and Phillip Glasser.
Gowen's got a bit of run support in the top of the sixth inning as Brehmer knocked down a ball in the infield that put Brody Harding on first. Brehmer then hit Cal Hezja with a pitch. A sacrifice bunt put Harding on third and Branden Comia drove him in with a ground ball fielder's choice to tie the game at 1 run apiece.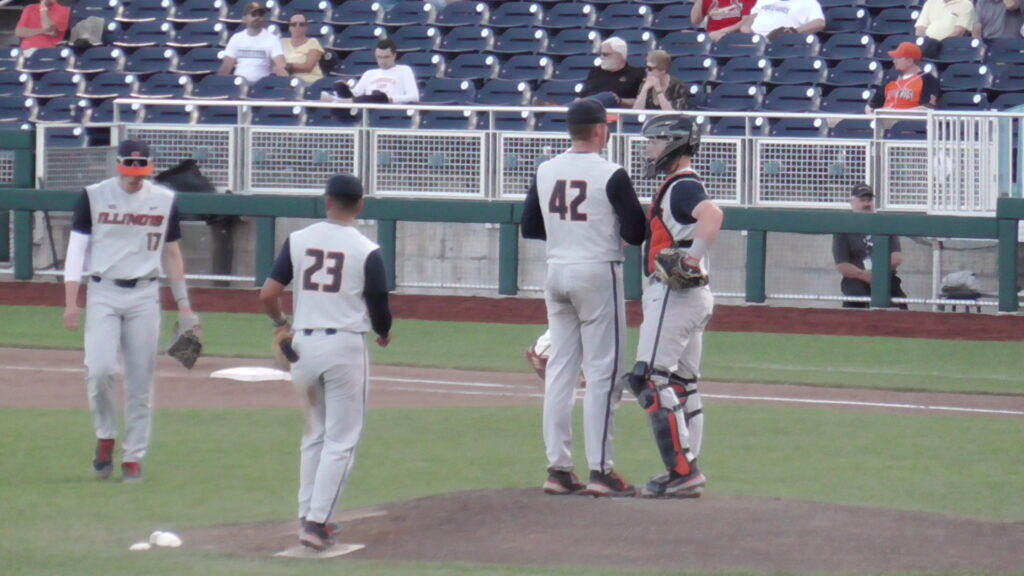 Indiana responded immediately with some small ball of their own. Bobby Whalen reached via an error to lead off the inning. Illinois coach Dan Hartleb, knowing Indiana had three of the next four batters being left handed, brought in left sidewinder Alex Vera. Hunter Jessee worked a 3-1 walk and Mercer elected to have the one right handed hitter in the group, Josh Pyne, lay down a sacrifice bunt to get Whalen to third with less than two outs. "I don't like doing that, and I didn't do it at Iowa [last week]," Mercer explained, "the field playing bigger, the environment, it was a hard field to score runs on today with the wind blowing in and the natural surface and the grass." That gave Carter Mathison the opportunity to drive in Whalen on what Mercer described as a "contact play" which was a sacrifice fly to left field.
Brehmer worked out of small jam in the seventh and dominated with a 1-2-3 inning the top of the eighth inning that he ended by striking out Comia with a full count.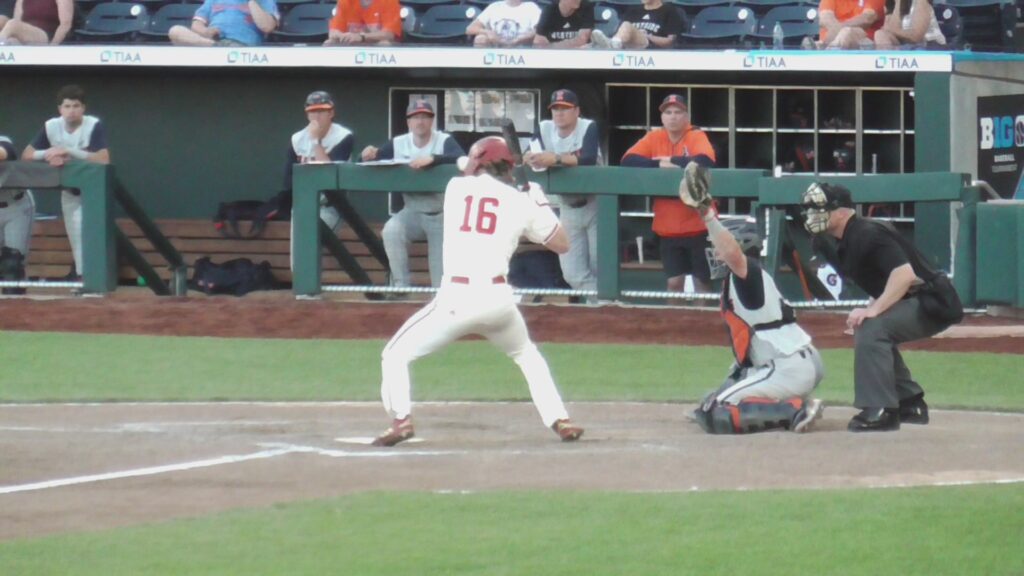 Whalen lead off the bottom of the eighth taking a fastball to the helmet. Mercer said after the game "He had a small cut. It looked like when [the ball] hit the helmet, the helmet cut him." Mercer said that Whalen was up moving around with the team, but would still get a medical evaluation for a possible concussion.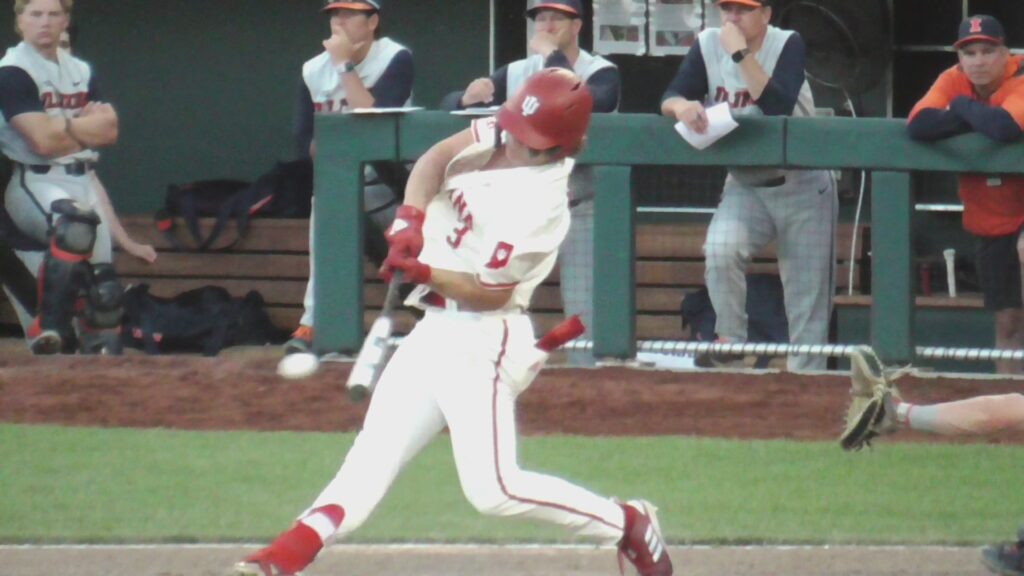 Sam Murrison pinch ran for Whalen. Then Jessee and Pyne got singles. Mathison failed to execute a bunt, but managed to rope a ball down the right field line with two strikes. Ellis walked to load the bases. Illinois' usually tough middle infield failed to get an out on a Doanes grounder and Serruto walked in another run but before Glasser busted the game open with a two RBI single. Once said and done the Hoosiers gave Brehmer an 8-1 cushion to finish the game.
Mercer reflected, "After last night we had a chance to put the game away offensively late and weren't able to do it. We were in a very similar situation today and were able to put the game away offensively and give us a little bit of breathing room."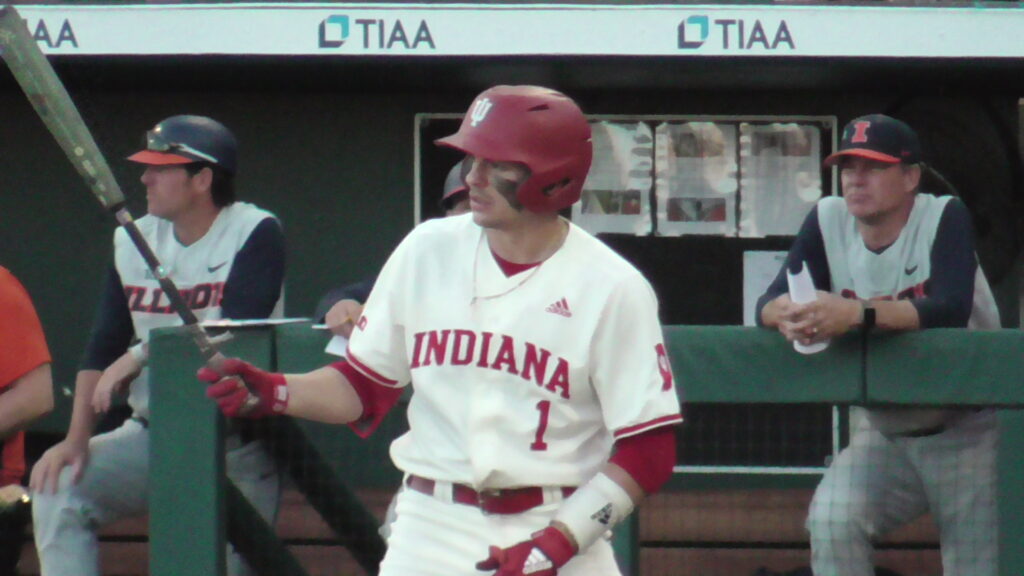 Brehmer, as it turns out, didn't need the cushion. He worked around a two-out single to end the game on an infield pop fly and secure the complete game victory. Mercer said of Brehmer, "Brad's performance today was one of the best I have ever seen in person. On the biggest stage, great execution, determination, and courage."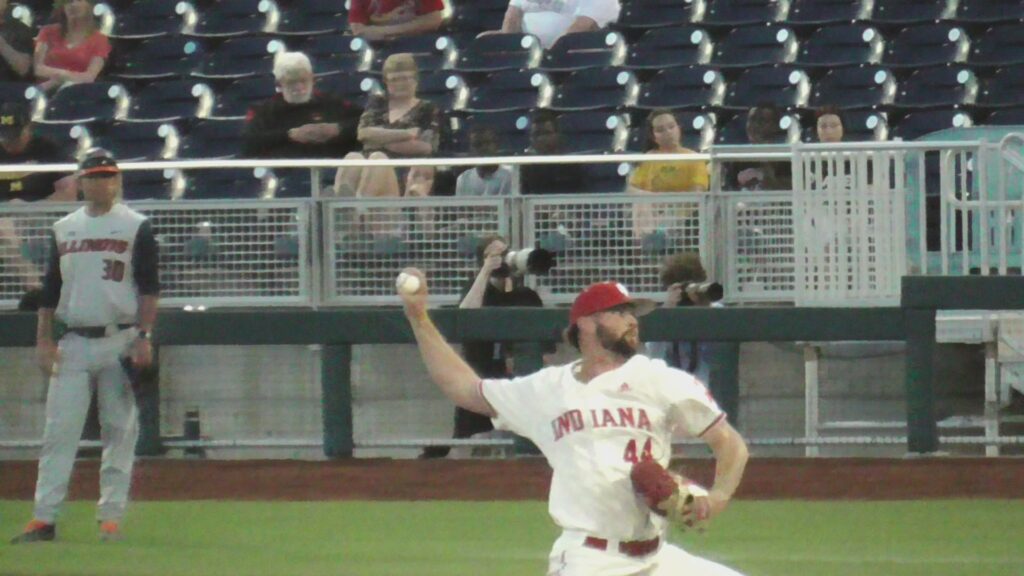 Indiana advances to another elimination game today at approximately 2pm ET. The Hoosiers will be in a re-match with 1-seed Maryland who fell to Michigan in the night cap. Maryland, one of the few B1G teams with three true starters will likely throw third team All-B1G pitcher Nick Dean who is 6-2 with a 4.54 ERA. Mercer (not yet knowing Maryland would be the opponent) would not commit to a starter but indicated that Jack Perkins, Braydon Tucker, Ryan Kraft, and Grant Holderfield would all be options to see on the mound for Indiana.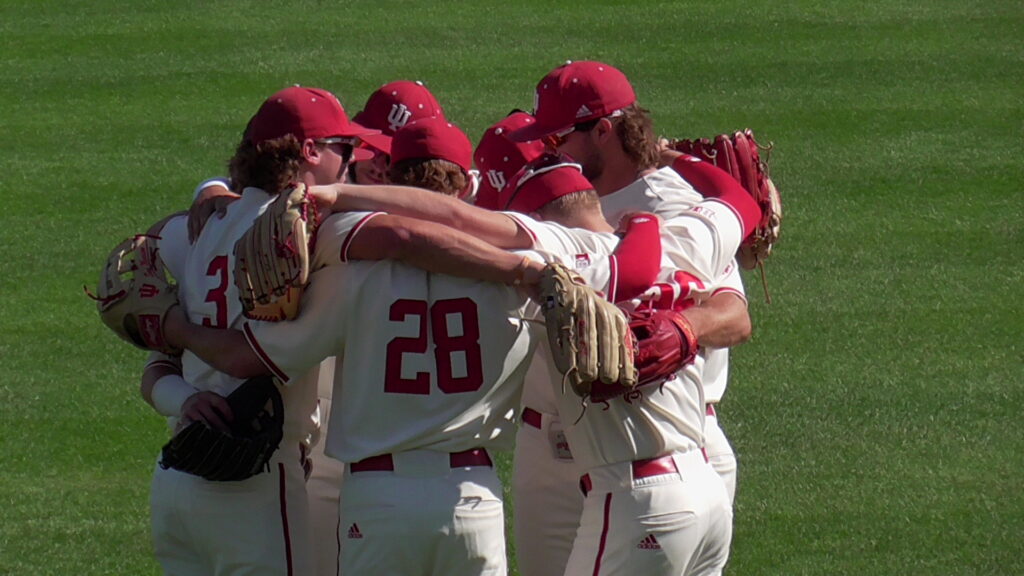 If the Hoosiers win again they will play Rutgers in the last game of the evening probably around 11pm ET, but given how pitching has already been stretched it may be a lot later. Given the tournament started a full day late on account of rain games will proceed no matter how late it gets.