Perkins gives up 6 runs in 6 innings while Hoosier offense manages only one hit of Smeltz in first eight innings

by Carl James •

@jovian34

• April 10th, 2022
WEST LAFAYETTE, IN – Purdue (20-6, 2-3 B1G) dominated Indiana (11-17, 1-3 B1G) in all facets of the series opener on Friday. The Boilermakers scored 17 runs and blanked the Hoosiers with a dominant start by lefty Jackson Smeltz, who went 8 innings, giving up only one hit, walking three, and striking out 13 Hoosiers. After the game coach Mercer was asked about Smeltz and responded, "Fastball's good, deceptive, cross-fires it, locates it to both sides of the plate, pitches it up over the middle which is always tough with velocity like that. Landed the breaking ball when he needed to."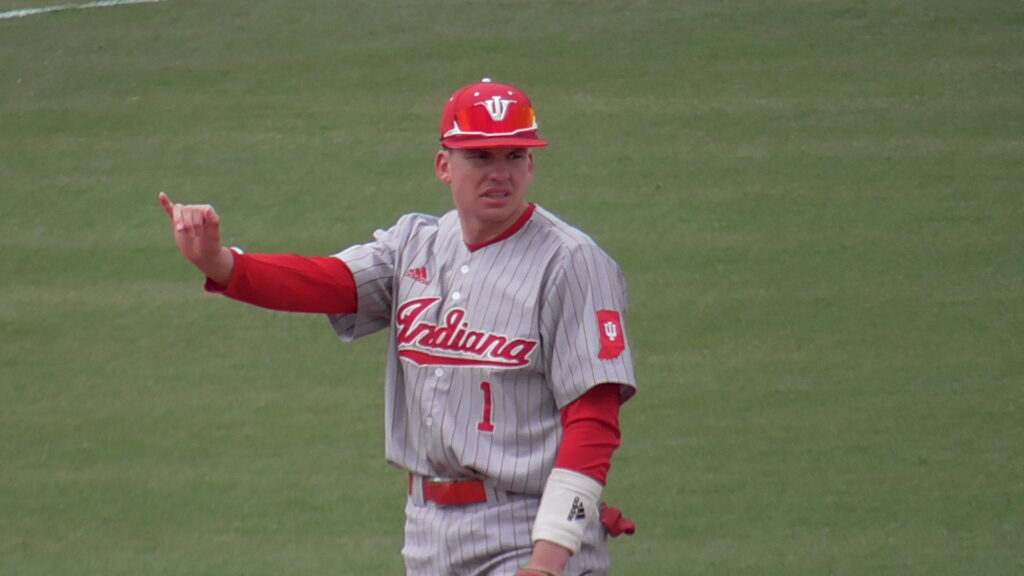 Smeltz gave up only one hit all game to the only Hoosier that was able to square him up, shortstop Phillip Glasser. Mercer said that "Smeltz has worked predominately to his glove side," which is outside for a left handed hitter like Glasser. Mercer said this was a weakness for Glasser earlier in the season and he has worked hard to cover that part of the zone and had two solid contacts on the day, one landing for a base hit.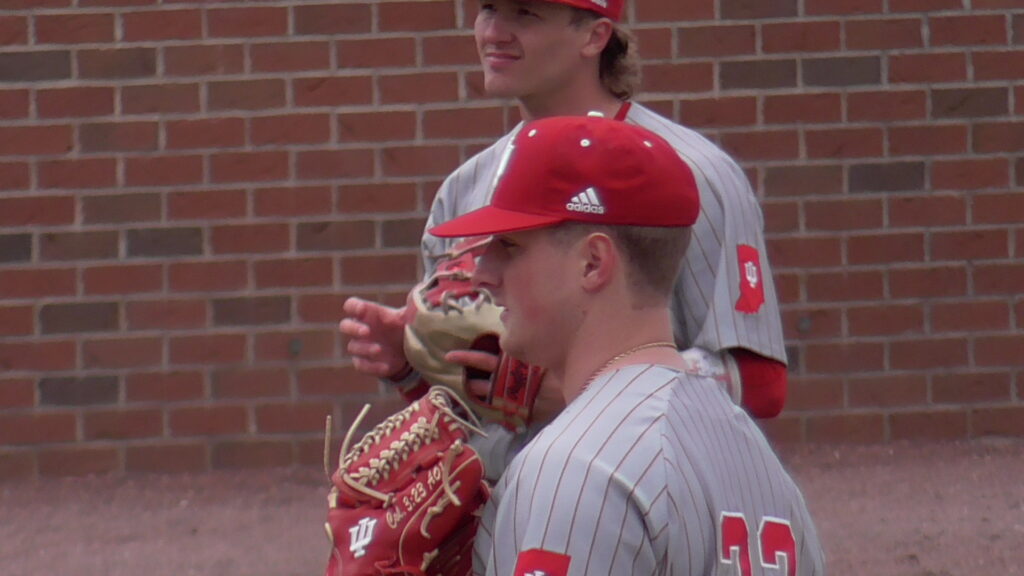 Indiana's Jack Perkins got the first two batters out in the first inning before a collection of four hits, two wild pitches, a walk, and a hit batsman lead to four runs to start the game. The bullpen was warming when Perkins got out of the inning. Given that this was the start of a key series, it was very important that even if behind, Perkins needed to pitch multiple innings to set the Hoosiers up to compete for the series. Perkins settled and remarkably covered 6 innings for Indiana, who did not have to use any of their designated go-to relievers.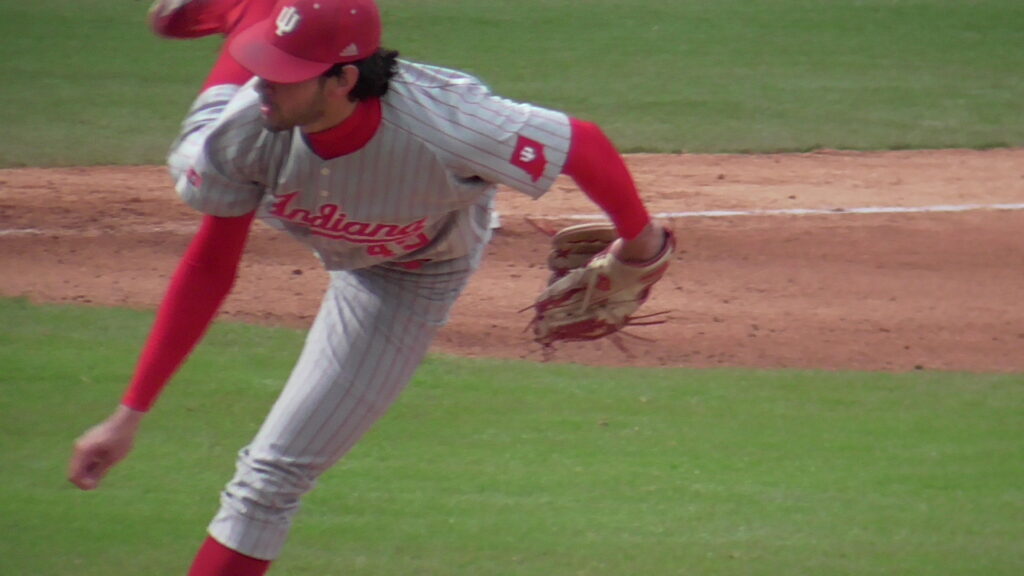 As the Hoosiers were down 6-0 going into the bottom of the seventh, Coach Mercer brought out four Hoosier pitchers to finish the game. The seventh was covered by John-Biagio Modugno, who walked former Hoosier Paul Toetz, then hit a batter, and gave up an RBI-single. As the bullpen was active again, Modungo focused and got three straight outs ending his inning on a swinging strikeout.
The eighth inning was nothing short of a pitching disaster for Indiana. When the third out was recorded Purdue had tallied ten more runs on just two hits. Luke Hayden and David Platt gave up three runs each and did not record an out. Joe Moran gave up four more including a three-run home run, but did manage to record the three outs needed to get the Hoosiers mercifully into the ninth inning and preserve key bullpen arms for the Sunday doubleheader.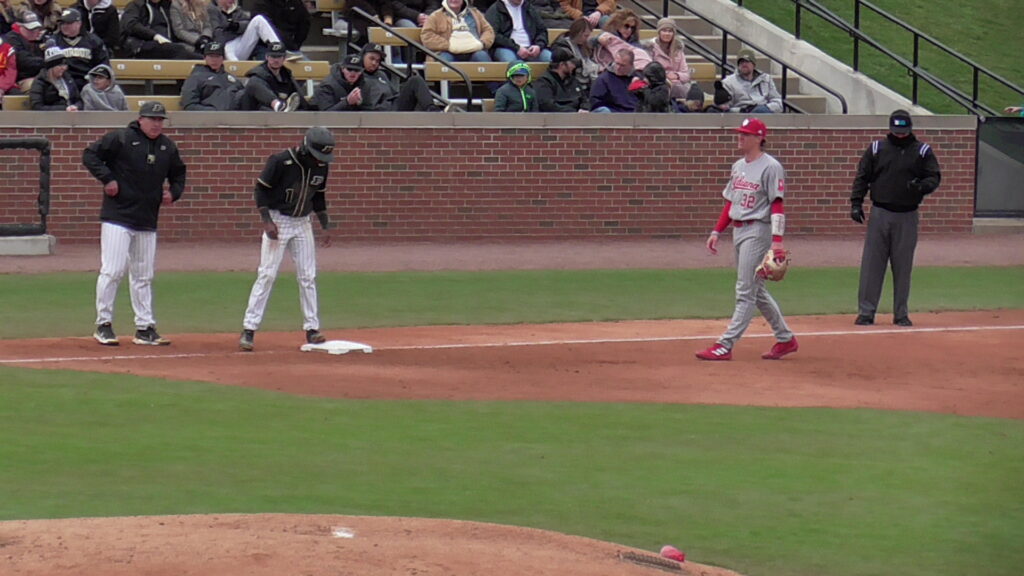 Every Hoosier pitcher that appeared recorded at least one hit batsman on the day. A total of seven Boilermakers were plunked on Saturday. On the year (as of April 7th) Indiana was 6th in the nation in hit batters at 53. Indiana lead and likely still leads all Power-5 teams with giving free bases via the hit-by-pitch.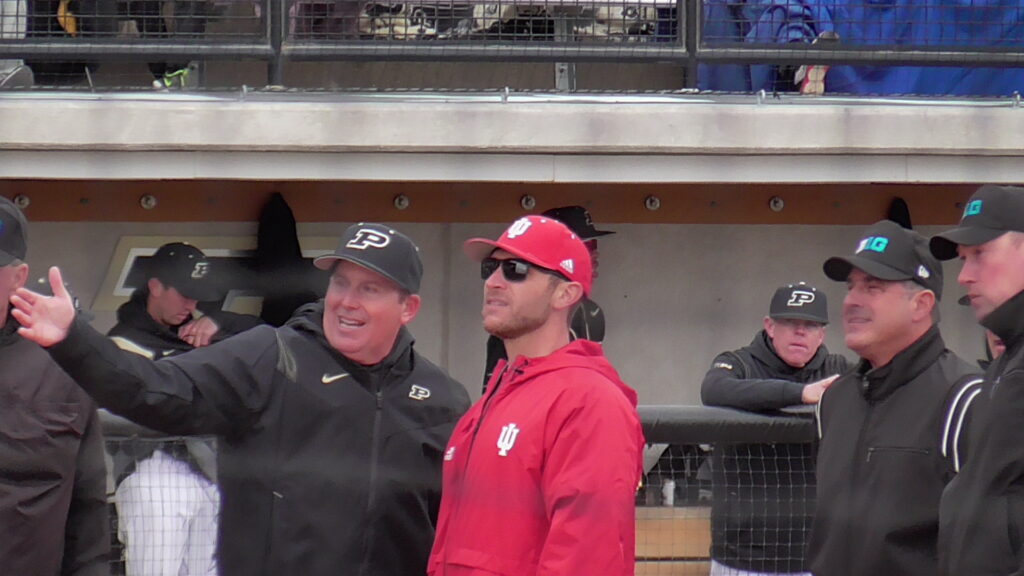 Coach Mercer took responsibility for the poor showing, "It's one game and I know it's frustrating, believe me. Leading the organization there's no one that sees that or understands that more than I do. The buck stops with me most certainly." The series with Purdue will conclude with a 1pm doubleheader at Alexander Field on Sunday.