by Max Heath • @max_heath • Mar 22
The Hoosiers walk it off with Logan Kaletha plating Cole Barr in the ninth to secure a 3-2 win over Iowa.
This was the first of three in their opening series against Iowa and the Hoosier are looking to improve upon their now 13-8 record.
Kaletha might've been the hero in the ninth, but it was Pauly Milto's performance that kept the Hoosiers in it. Milto pitched 8.1 innings giving up seven hits, one earned run and struck out 10. Milto's bulldog performance was coincidentally on the same night that the Hoosiers welcomed dogs to the ballpark for Bark at the Park night in Bloomington.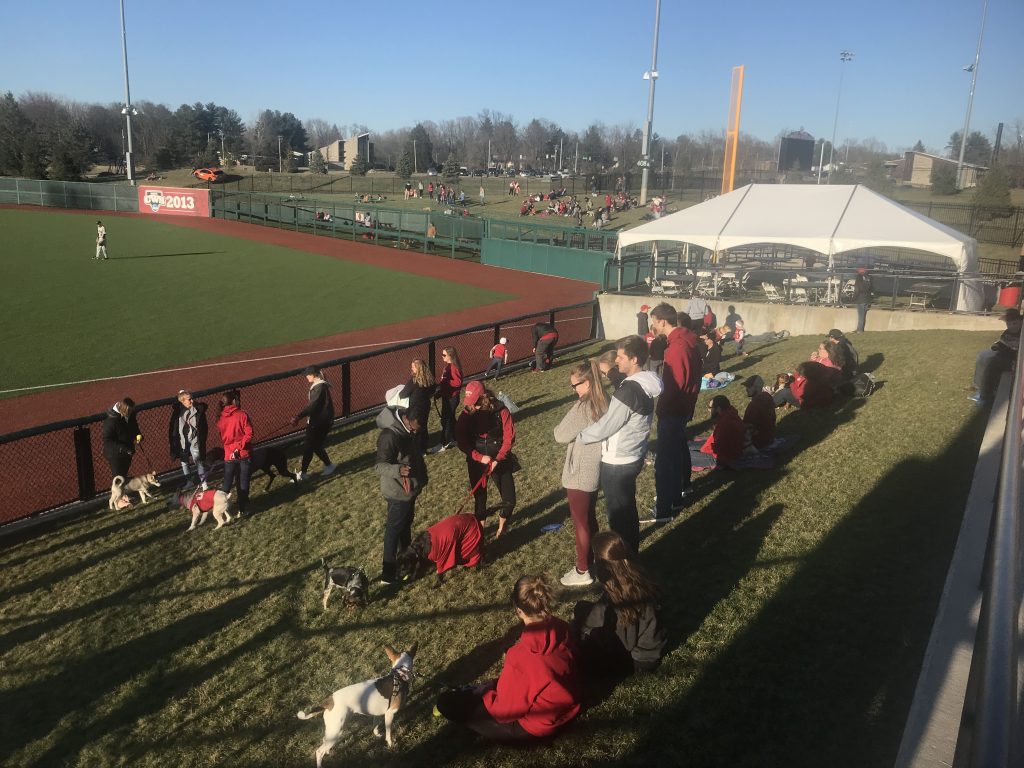 His stellar performance was needed for Indiana as its lineup wasn't firing on all cylinders. The Hoosiers produced just eight hits and walked twice while striking out 12 times. Cole McDonald had an incredible start for Iowa, exhibiting a great curveball and good life on the fastball, but it wasn't good enough to get the win. Indiana hung in and extended at bats to keep his dominant start to just seven innings.
Cole Barr got the team going with a solo shot to right field in the second inning for his third consecutive game with a homerun.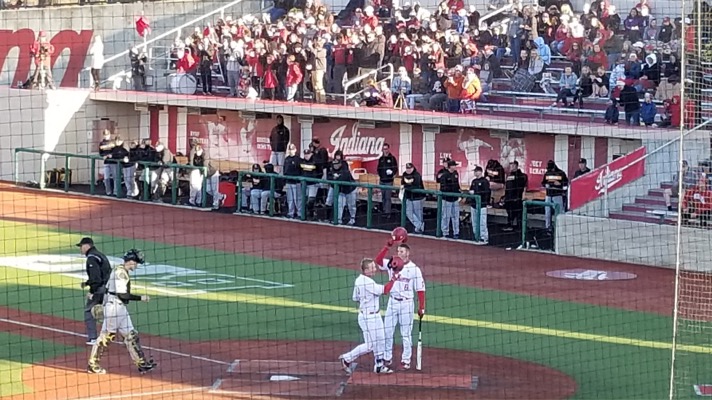 He gave Indiana the 1-0 lead before Matt Lloyd extended it to 2-0 with an RBI single that scored Matt Gorski in the fifth inning.
It was all Indiana until the top of the ninth when Jeff Mercer sent Milto out to finish the job despite a 100+ pitch count. Miltogave up back-to-back singles and hit a batter to load the bases in the ninth with no outs. A wild pitch gave Iowa one followed up by a sacrifice fly to tie the game at 2-2. This hiccup in the ninth didn't spoil it for Milto, it just costed him the win.
Mercer went with Conner Manous to keep it tied and he did just that. Manous got a huge strikeout and lineout to end the inning and give the Hoosiers a chance in the ninth. Cole Barr walked and stole second to setup Kaletha with a man in scoring position. Kaletha flipped one through the right side of the infield and gave the Hoosiers their first Big Ten win of the season.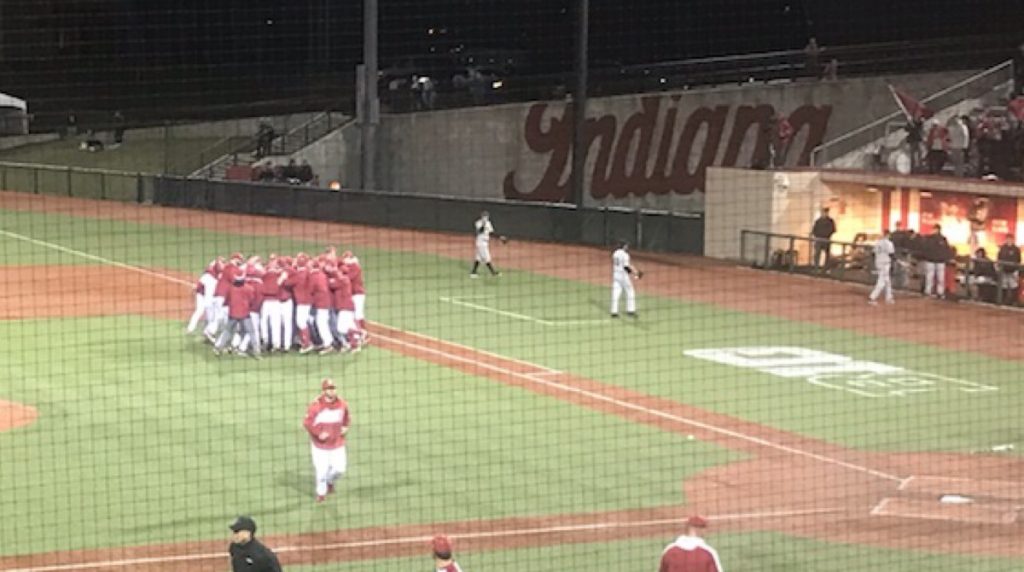 It wasn't a standard win for Indiana, but they'll take anything in Big Ten play. Tanner Gordon will be on the bump for the Hoosiers Saturday as they look to make it seven straight wins.