OMAHA, NEBRASKA – With rainy weather in the area, the B1G Tournament has been delayed with the opening game now scheduled for 6pm ET Wednesday. This means 8-seed Indiana's match up with 1-seed no. 10 Maryland has been postponed [awaiting reschedule]. iubase.com will keep making updates as more information about the schedule is made available.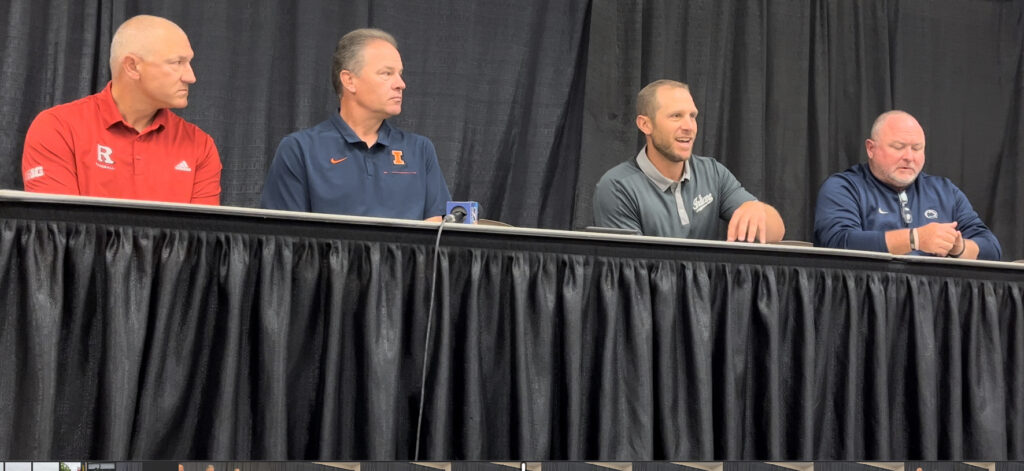 All eight coaches met with the media yesterday. Maryland's Rob Vaughn when discussing his team's success on the year said that, "It starts with [graduate student outfielder] Chris Alleyne calling me and coming back. He didn't get drafted but had a chance to sign as a free agent and chose to come back. He just had a magical year. He's tough as nails." Vaughn highlighted the experience his team has. "Just have a lot players who are older. A lot of our sophomores who have had success played every day last year."
Vaughn announced that he will start right handed pitcher Jason Savacool against Indiana. "We're going to go Savy tomorrow, and its not somebody that has seen him this year." Savacool is only a sophomore but has pitched the most innings for Maryland (93) this season with an 8-2 record and 2.71 ERA.
Vaughn was very complimentary of Indiana head coach Jeff Mercer. "Jeff Mercer is a tough guy. He's a good coach, his teams are tough. They play hard, They area reflection of him. So we know we have our hands full. They have some guys that can really slug the baseball. They have some stuff on the mound. So its going to be a good match up."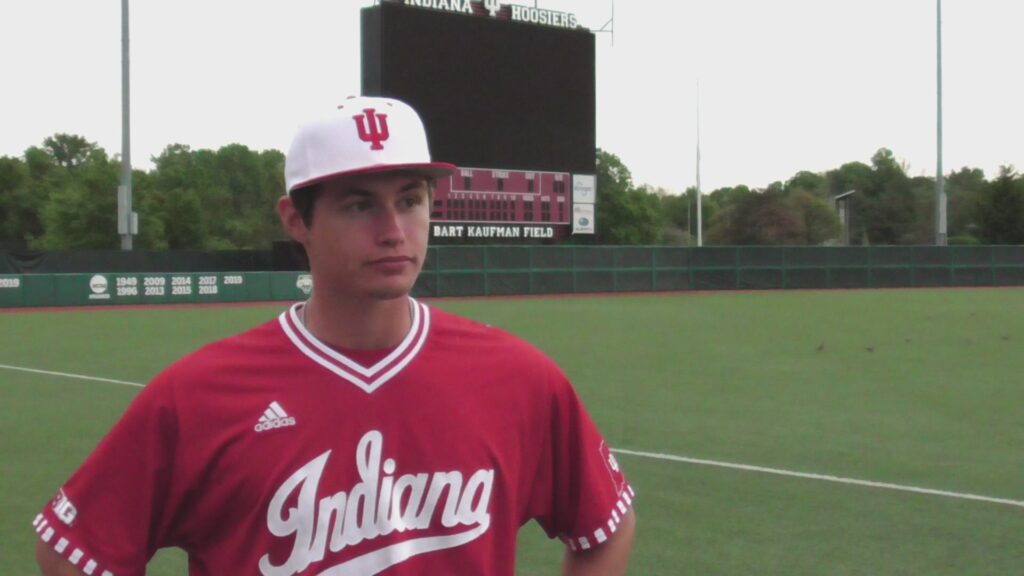 Jeff Mercer will counter with lefty redshirt junior lefty Ty Bothwell. Bothwell has come on strong as of late and has been Indiana's most effective pitcher over the past month.
When asked about Maryland, Mercer said, "The harder thing would be to determine what they haven't done well." Mercer stressed that Indiana has to "mitigate anything that would be disqualifying" since you can't give away baserunners or outs to teams and experienced and skilled as Maryland is. "They will run away from you if you give them opportunities," and "They are a great team with a great coach and they are very experienced." Mercer stressed how his freshman have played a very tough road schedule and have developed experience over the course of the year.