Northwestern is coming to Bloomington this weekend for a B1G Conference series and The Bart has a lot planned for their arrival.
Friday
Game One
3pm First Pitch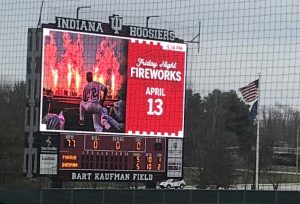 Fireworks after the game
Friday Game 2
45 minutes after game 1 ends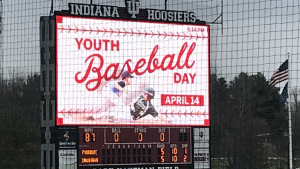 Youth Baseball Day and Hoosier Baseball Card giveaway to the First 1000 fans who enter the stadium
Game 3 Saturday/Sunday TBA
#ProIU Hoosier Baseball Alumni Poster Giveaway to the first 250 fans
All First Pitch Days and Times are subject to change due to weather. Any changes will be updated if needed.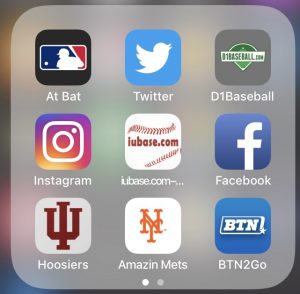 FYI:
Stay connected with iubase.com throughout the season with the social media accounts
Twitter =
@iubase17
Facebook Group =
#IUBASE – Fan Group for Indiana Hoosiers Baseball
Instagram =
@iubase.com
Also Coming Soon
Hoosier Baseball vs ND at Victory Field
The Hoosiers will be in the Third Base Dugout