Freshman arms give the bats a chance, then Kraft shuts the door on Bellarmine
By Carl James @jovian34 March 9th, 2023
Photos by Zach Greene for iubase.com
In his postgame team meeting posted on the @IndianaBase twitter account, Coach Jeff Mercer told his team, "good teams find ways to win ball games late."
Bellarmine has been struggling, but their one bright spot has been the series opening combination of ace starter Nolan Pender and closer Matt Craven. For much of the game Pender had the Hoosier bats mostly subdued. As has been the pattern, just one Hoosier seemed to be able to crack the starter. Today that was Hunter Jessee, who got three hits off of Pender. The problem is, by definition, one guy's hits are scattered. One of those did follow a Phillip Glasser hit, but Glasser got thrown out on the base paths trying to get to third on Jessee's hit.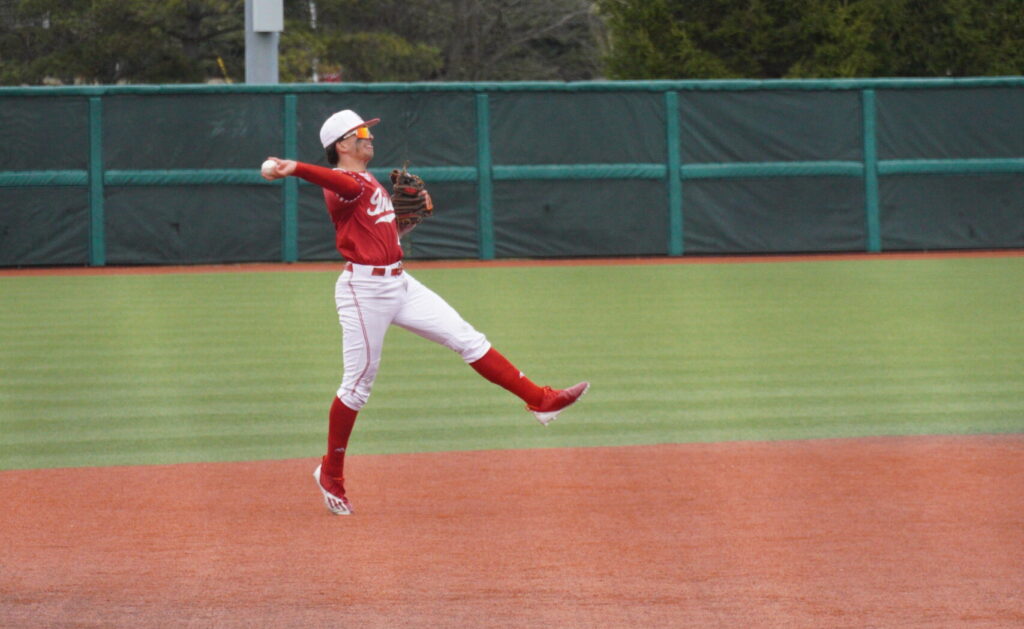 The only Hoosier to score on Pender was Peter Serruto, who hit a solo home run to get Indiana on the board in the seventh inning. After 99 pitches and 7 full innings, Pender handed a 3-1 lead to Matt Craven for the 6-pitch save. Josh Pyne drew a walk (a rarity for Craven), then Carter Mathison did as well. Knowing he needed to get in the strike zone, this opened up an opportunity for the Indiana bats who drove four more runs in via doubles by Brock Tibbitts and Bobby Whalen, plus a sacrifice fly by Tyler Cerny.
The Hoosiers had this opportunity due to a series of solid performances by Hoosier freshman pitchers. Freshman Brayden Risedorph had the start, giving up only one unearned run in four innings of work. Sophomore Cooper Hellman gave up two more and freshman Evan Whiteaker was called in to fireman duty to hold the lead at three with two in scoring position and only one out. A pair of shallow fly balls stopped the bleeding. Whiteaker recorded 2.2 innings of shut-out ball. Freshman Connor Foley picked up the win with a shutout eighth inning. Sophomore Ryan Kraft earned his third save of the year with a shutdown ninth inning to give the Hoosiers the 5-3 victory.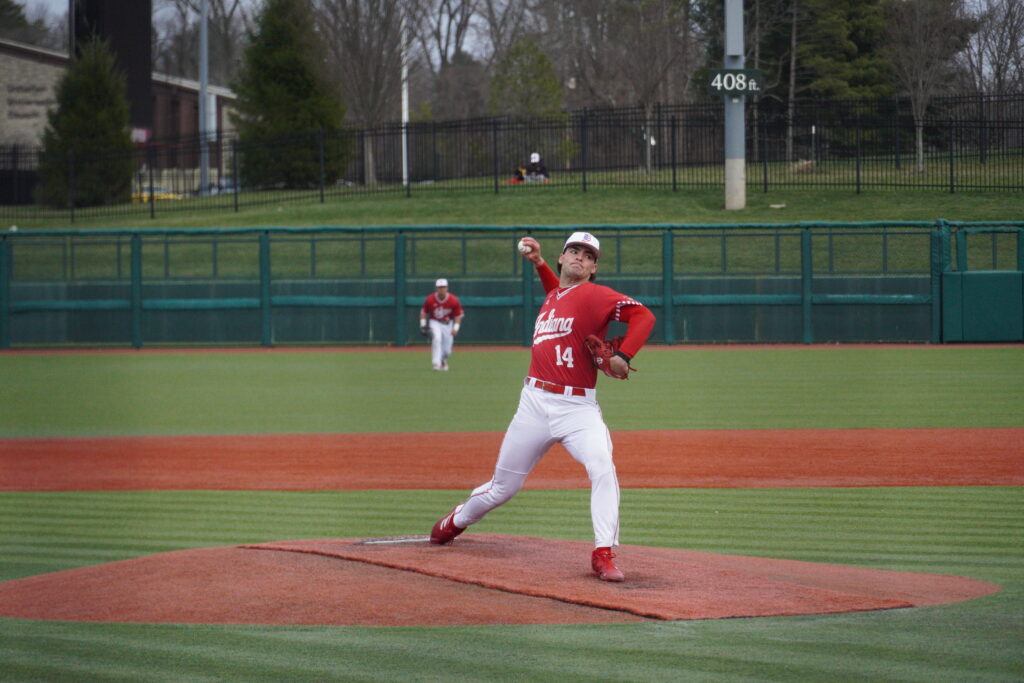 Most impressive, was that this pitching staff as a whole, surrendered no free bases, by either walks or hit-by-pitch. Bellarmine did out-hit the Hoosiers 12-9, but the Hoosiers had one more man on base thanks to earning 4 walks of their own.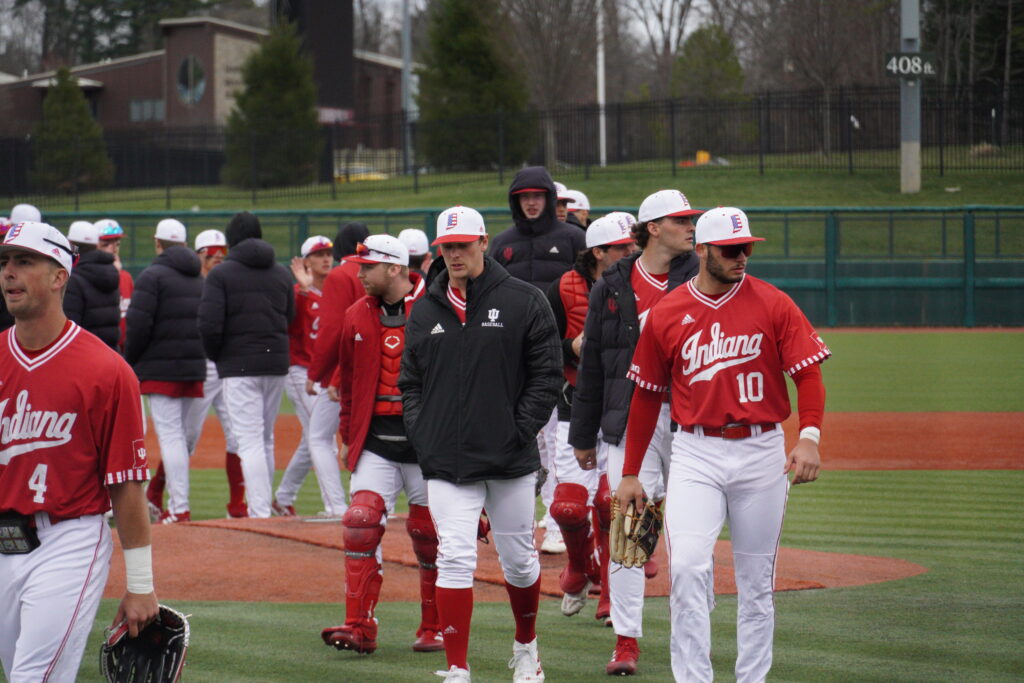 The four game series continues Friday. Indiana has its regular weekend rotation ready to go with Ben Seiler set for Friday, and Luke Sinnard slated for Saturday.