Hoosiers leave two men on base in three different innings as the Cardinal shuts out Indiana in 7 innings

by Carl James •

@jovian34

• February 27th, 2022
Reese Sharp got his first career start, and it was quite a challenge. The Stanford batters showed an elite zone awareness with the ability to hit multiple pitch types and get get key hits with two outs. Sharp limited the the Cardinal to two runs in first three innings, but the Cardinal broke out for three more in the fourth inning.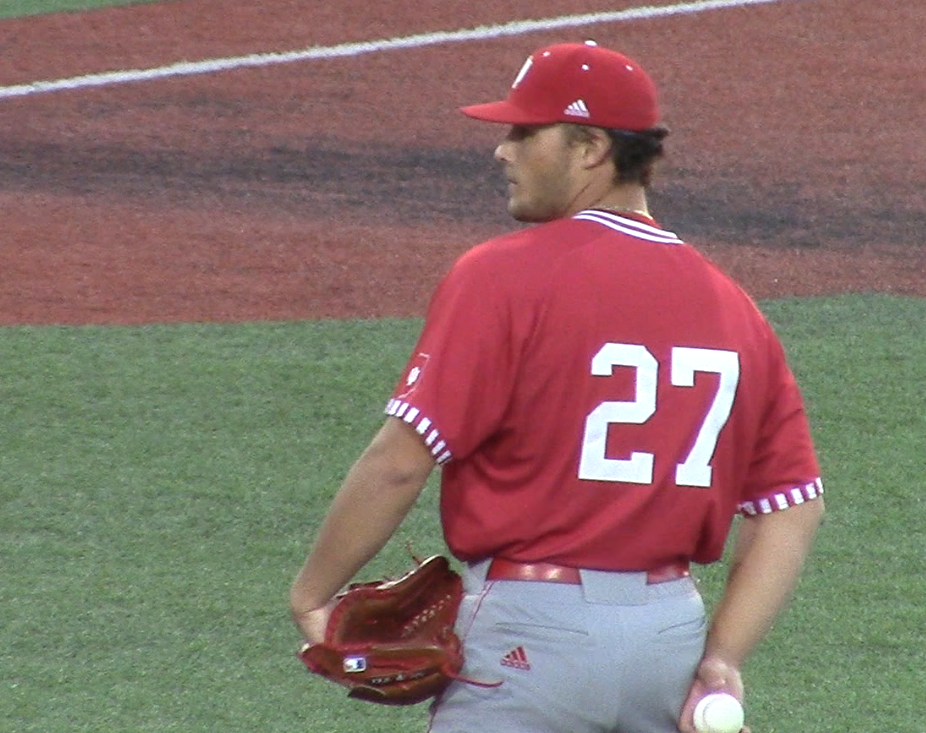 Ty Bothwell put an end to the damage in the fourth and got two outs in the fifth before getting roughed up for three more runs. Nathan Stahl was also roughed up with the help of some poor play in the outfield to extend the Cardinal lead to 13 which triggered a 7-inning run rule as Stanford still has a game with #2 Arkansas left to play.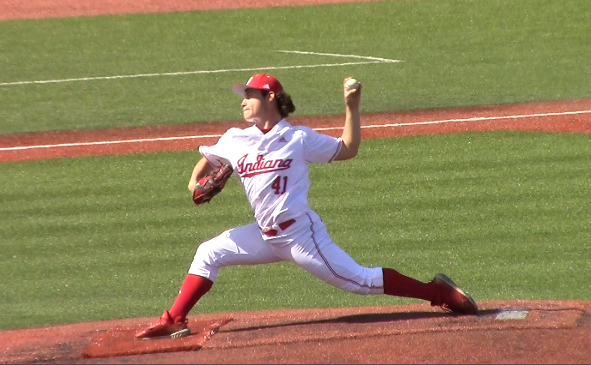 Head coach Jeff Mercer said the pitching this week featured "better execution, more competitive." Hoosiers pitchers pound the zone all week, but just faced an offense on Sunday that was really competitive and fought for every hit.
On offense the Hoosiers only produced five base hits from three players. Two each came from catcher Matthew Ellis and right fielder Morgan Colopy. Ellis has been hitting well consistently. After the game Ellis said, "Leaving Clemson last week I felt there wer a few things I left out on the table, some small adjustments that had to be made. Got with Mercer and [volunteer assistant coach Zach] Weatherford and made those adjustments and kind of put them in action." Colopy has particularly caught fire this week. Asked about this is the post game, Mercer said, "…how proud I was of his growth and his adjustments. Morgan made a really nice adjustment so to really try focus on driving the ball to the middle of the field the other way. Stand over the plate and trust his ability to manage the inside part of the plate."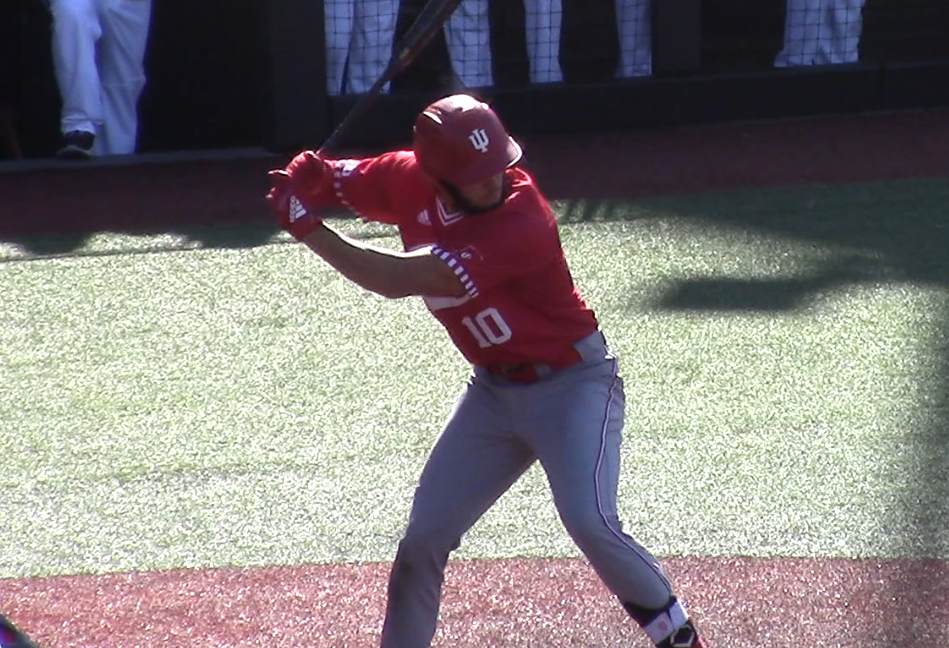 The Hoosier offense all seemed to show good plate discipline but couldn't get the big when hit runners were on base or in scoring position. The Cardinal blanked Indiana 13-0. The Hoosiers are now 1-5 on the season. Indiana opens the home portion of the season with a midweek game at Bart Kaufman Field vs Miami (Ohio) on Tuesday at 4pm. Mercer says they are good shape with arms to go Tuesday, but would not discuss a specific plan.
Coach Jeff Mercer and Catcher Matthew Ellis postgame interviews: