Ellis 3rd Team; Tibbitts, Goforth, Pyne, & Mathison Freshman; Doanes Sportsmanship

by Carl James •

@jovian34

• May 25th, 2022
The B1G announced annual season awards for 2022. The Hoosiers, who finished 8th in the league, had six players mentioned in the honors.
Matthew Ellis – All-B1G Third Team – Catcher
Ellis leads the Hoosiers with 18 Home Runs on the season. His home run in the opening series at Clemson registered 118.3 MPH, the hardest hit ball in play that Trackman has recorded in a D1 College baseball game. He's had a tough assignment in catching a Hoosier staff that has high rates of wild pitches, walks, and strikeouts. He is a leader on the team in his first year and adjusted his approach as opposing teams have pitched him more and more carefully as the season progressed.
Brock Tibbits – All-B1G Freshman Team – First Base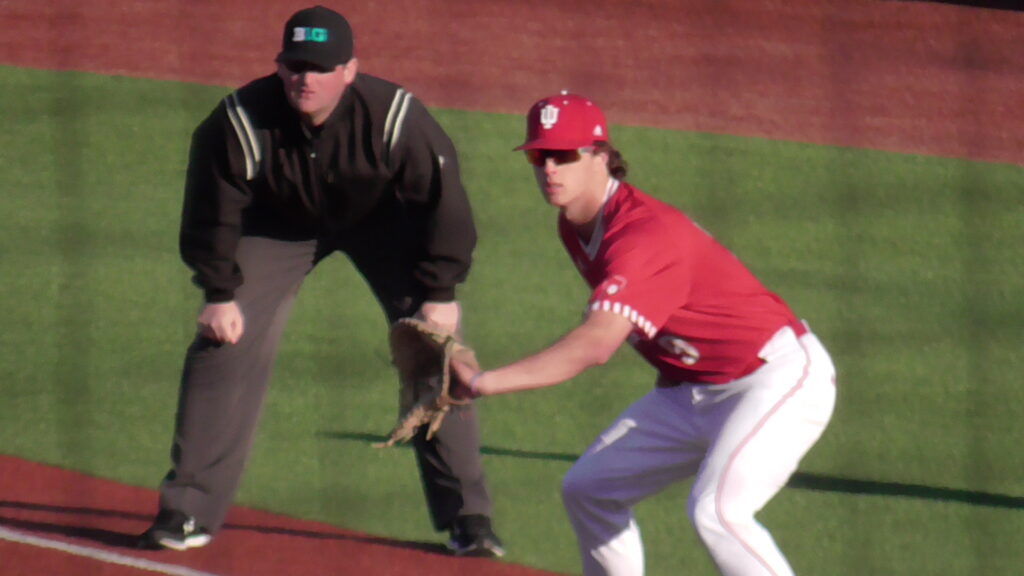 Brock Tibbitts has been a consistent steady hand and first and the plate. Most people who didn't know would not think he was a true freshman. Nor would they assume that first base was not his first position. He came to Indiana as a catcher, but with a need for a strong bat at first, Tibbitts took to the position and has played solid defense their all year while continuing to be a solid reliable bat in the order.
Evan Goforth – All-B1G Freshman Team – Shortstop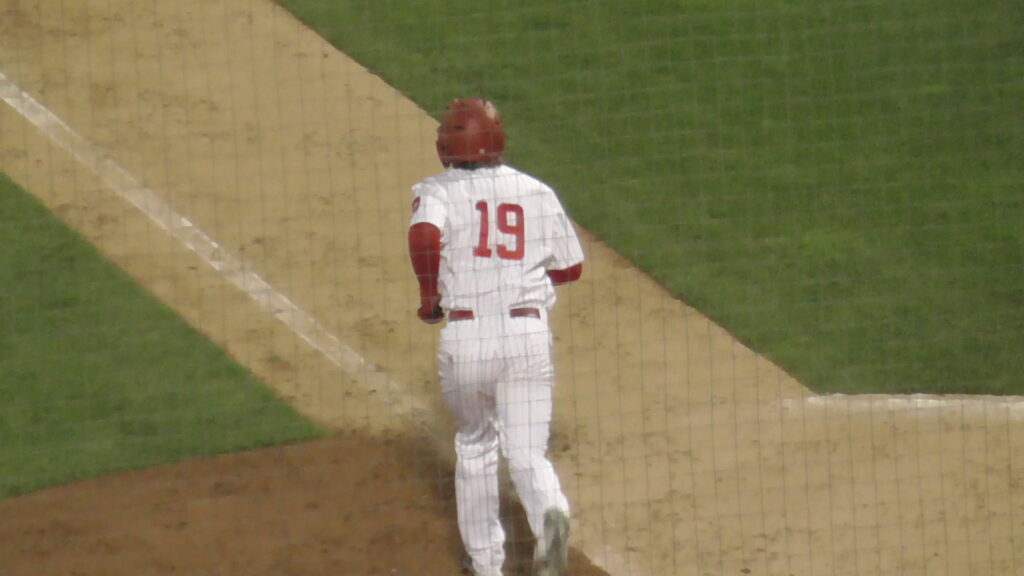 Evan Goforth was called upon late in the season to replace senior shortstop Phillip Glasser who broke a finger and had to sit for a month. The Hoosier offense didn't miss a beat as Goforth, often coming off the bench, provided a spark at the plate and steady hand at short during Indiana's most successful stretch run of winning the four B1G series they needed to get into the B1G Tournament.
Josh Pyne – All-B1G Freshman Team – Third Base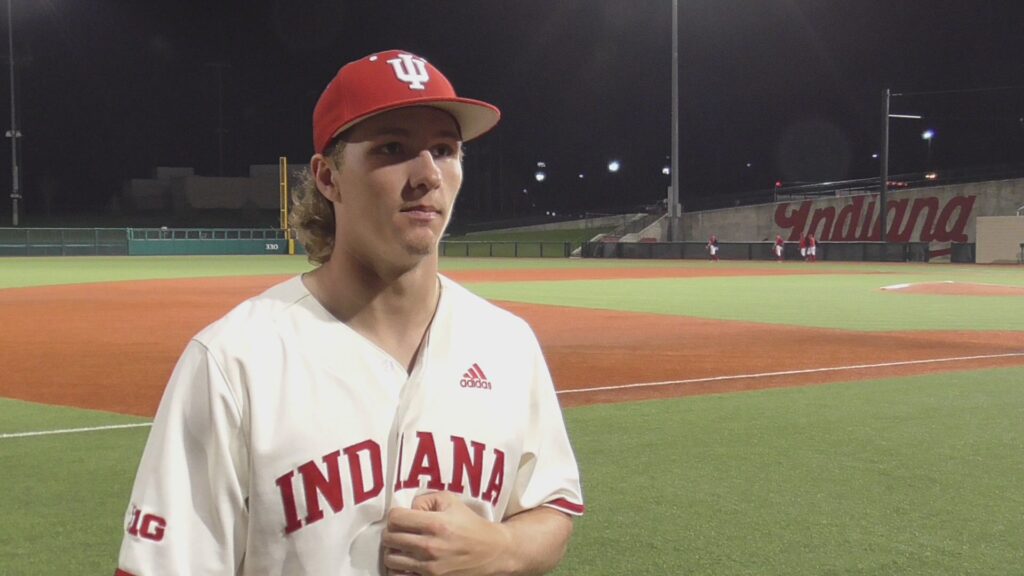 Josh Pyne didn't even think he was going to play much this season. Held back back nagging injuries in the fall and even during the season itself, Pyne has established himself as a clutch hitter and an elite defender at the hot corner.
Carter Mathison – All-B1G Freshman Team – Outfield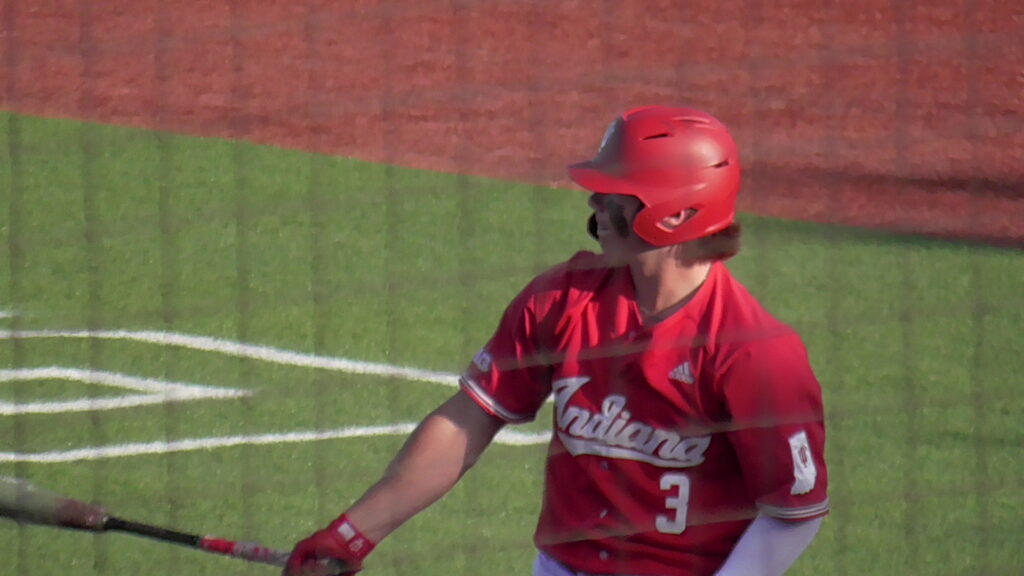 Carter Mathison now is in sole possession of Indiana's Freshman home run record. The former Indiana Mr. Baseball has been crushing the ball, especially during the B1G season and covering ground in the outfield as well. He came off the bench to tie a road game at Indiana State in the ninth inning with a three run bomb that would spark a surprising Hoosier victory.
Tyler Doanes – B1G Sportmanship Award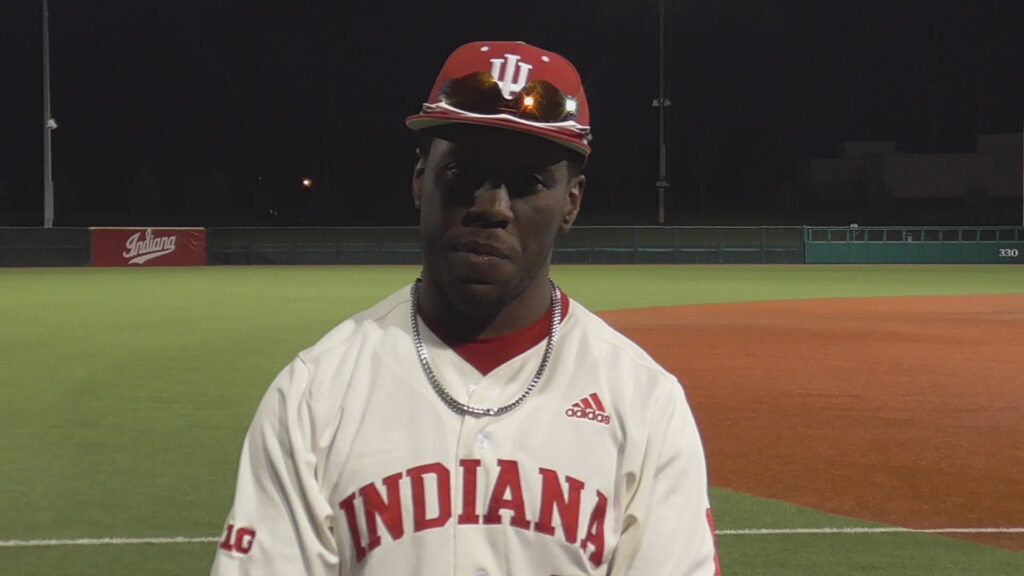 A graduate student transfer who played his undergraduate years in the Big 12 at West Virginia, Tyler Doanes has been the on the field leader of this young Hoosier club. At times the only upper classman in an infield of now All-B1G Freshman team members, Tyler has lead with his actions and his words. He has moved around the batting order and the field, even playing a couple of games at third base late in the season. Doanes adjusted his approach when the coaches realized he we being pitched outside and has emerged successful as an opposite field hitter.