The following took place between 4:02pm and 5:34pm in an Elimination Game in the 2018 B1G Ten Tournament.
And then it happened.
And just like the night before we were left asking ourselves 'What just happened?' But this time for all the RIGHT reasons.
A 3 run, game tying, down to your last out in a tournament, jump you out of your seat and yell, bomb happened.
Matt Gorski happened.
Tie Game.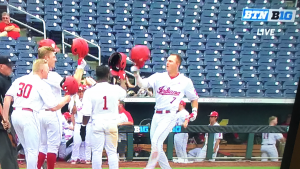 That was the blast and the bloop came from Wyatt Cross the next inning to win it.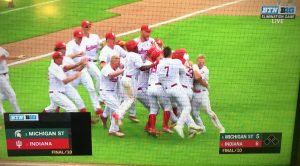 Oh Happy Day
For some actual postgame wrap ups check these out. Next game Tonight 8:30pm vs Illinois
Stu Jackson
Joe Healy
Great bracket find by MIke Schumann as well
Not So Fast B1G Ten
Not So Fast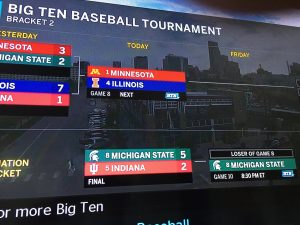 Here's the B1G 10 Network Video postgame wrap up