Hoosier Baseball traveled 650 miles yesterday for the final regular season weekend road trip of 2018. I'm sure packing the Win T Shirts for Numbers 32, 33 and 34 was someone's responsibility. Hopefully whoever's job that was has plenty of extra room in their bag on the return flight.
Just 7 regular season games left and wins are at a premium if June Baseball is in our future. The first three will be played at Hawks Field at Haymarket Park in Lincoln, Nebraska.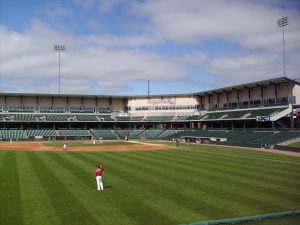 (Pic via InTheBallparks.com -link below)
The Cornhuskers share the park with The Lincoln Salt Dogs of the American Independent League. Sounds like Nebraska does a much better job of filling the place though. Very big crowds are expected even in what is a down year for Darren Erstad's squad.
You can read more about Haymarket Park here
http://www.intheballparks.com/american-association/haymarket
Several injuries to the pitching staff have contributed to Nebraska not repeating as B1G Regular Season Champs this year. You can see in the Team Stats that their team ERA is close to 6.00.
Nebraska is currently 6-10 in conference good for 10th Place. However, the Cornhuskers are still very alive for the 8th seed in the standings and an invite to the B1G Ten Tournament.
B1G Standings heading into the weekend
Nebraska has also won 5 of their last 6 at home and this is their final home series. Their Senior Day is Sunday. As well as the emotions that go along with it. Should be a big time environment.
The last ten games have only produced 2 Win T Shirts.
The 20 games before that produced 18 Win T Shirts.
Time to start emptying that bag again.
Go Hoosiers
#iubase
— CF
Hoosier Baseball (31-14)
at
Nebraska Cornhuskers (22-24)
Pitching Matchups/Schedule
(via IU Game Notes)
Full IU Games Notes Link here
https://s3.amazonaws.com/sidearm.sites/iuhoosiers.com/documents/2018/5/10/G46_Nebraska.pdf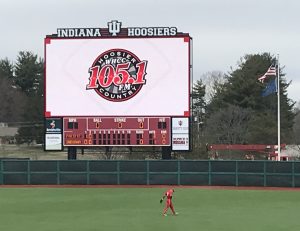 Greg Murray Play by Play Link
http://mgmt.firststreaming.com/listen/iphoneredir.php?callsign=WHCC_FM
IU Team Stats
IU Series Preview
NU Series preview
NU Team Stats