It doesn't seem that long ago that Hoosier Baseball was headed to Myrtle Beach for College Baseball Opening Day. The fact is there are now only two weeks left in the college baseball regular season.
Just like in College Basketball, there are Bracketologists currently prognosticating how the 64 out of 390 teams will fall seed wise and where they might be playing to open the 2018 NCAA Tournament.
Of course, last season Hoosier Baseball earned a two seed and was sent to the Lexington Regional with Ohio and NC State.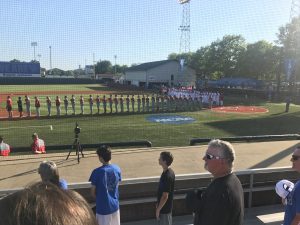 Even with this current rough stretch, 2018 Hoosier Baseball is showing up in all the current Bracketology for the this season's Tournament.
If we are one of the 64 teams selected on Monday May 28th we'll also be finding out where we are playing. If it's a trip you can make I highly suggest going. Nothing like road tripping for the Tournament.
Not the result we wanted but still had a great time road tripping for the @HoosierBaseball regional. Won't be my last trip . #IUBASE pic.twitter.com/xmiaVx02GJ

— iubase.com (@iubase17) June 6, 2017
You can check out a few of the Bracketologists predictions here
Baseball America
D1 Baseball
3 games at Nebraska this weekend, 1 game at Louisville on Tuesday and a Thursday,Friday,Saturday series with Maryland At The Bart.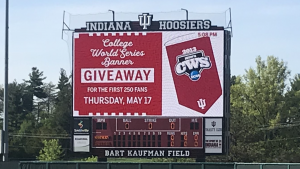 The B1G Ten Tournament starts May 23rd in Omaha, Nebraska and wins there can definitely improve the resume but we are without question entering the home stretch.
No better time then now to play some good baseball and kick this thing back into high gear.
Go Hoosiers
#iubase
— CF
You can check out this week's episode of Talking Hoosier Baseball for some discussion regarding Hoosier Baseball's outlook on the 2018 Tourney
https://twitter.com/seeyouatthebart/status/994365929449549824?s=21
And of course there are several D1 Podcasts for more on where teams around the country are projected to play.
https://twitter.com/d1baseball/status/994398118983684097?s=21