By Chris Feeny • @iubase17 • June 12
64 teams is now down to 8 so not a bad time for an update on our bracket challenge.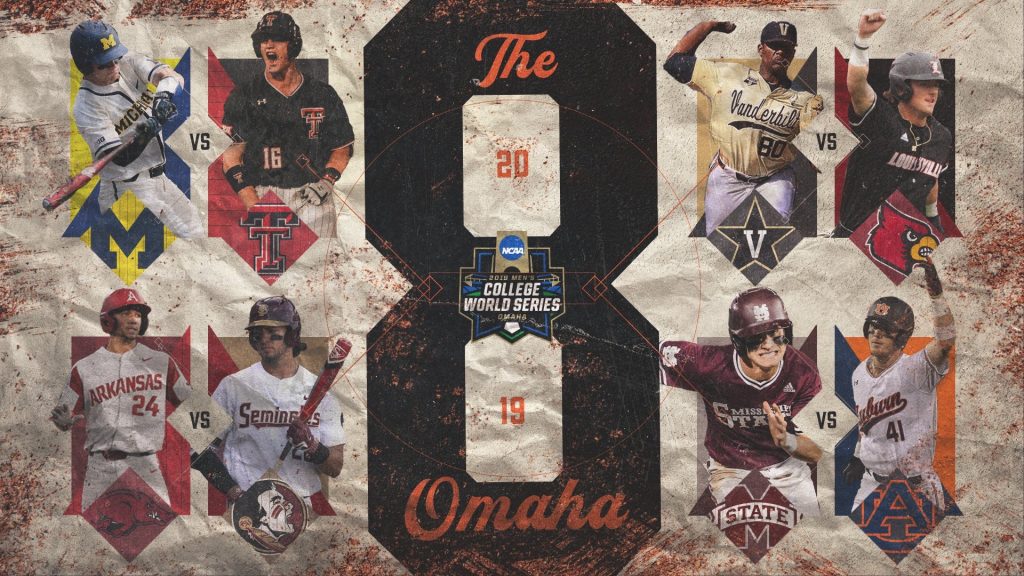 If you are entered in the bracket challenge you can check the full standings here. You can also use the link to see everyone's remaining picks including National Champion selections.
Top Ten Current Scores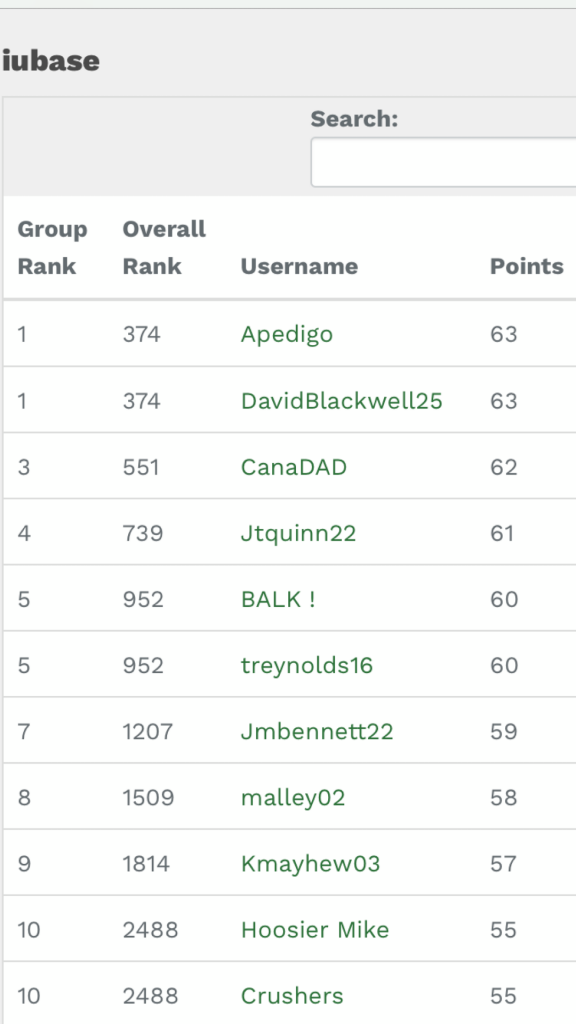 As far as the scoring goes we are half way through. Here is the scoring format and what still remains is 4-6.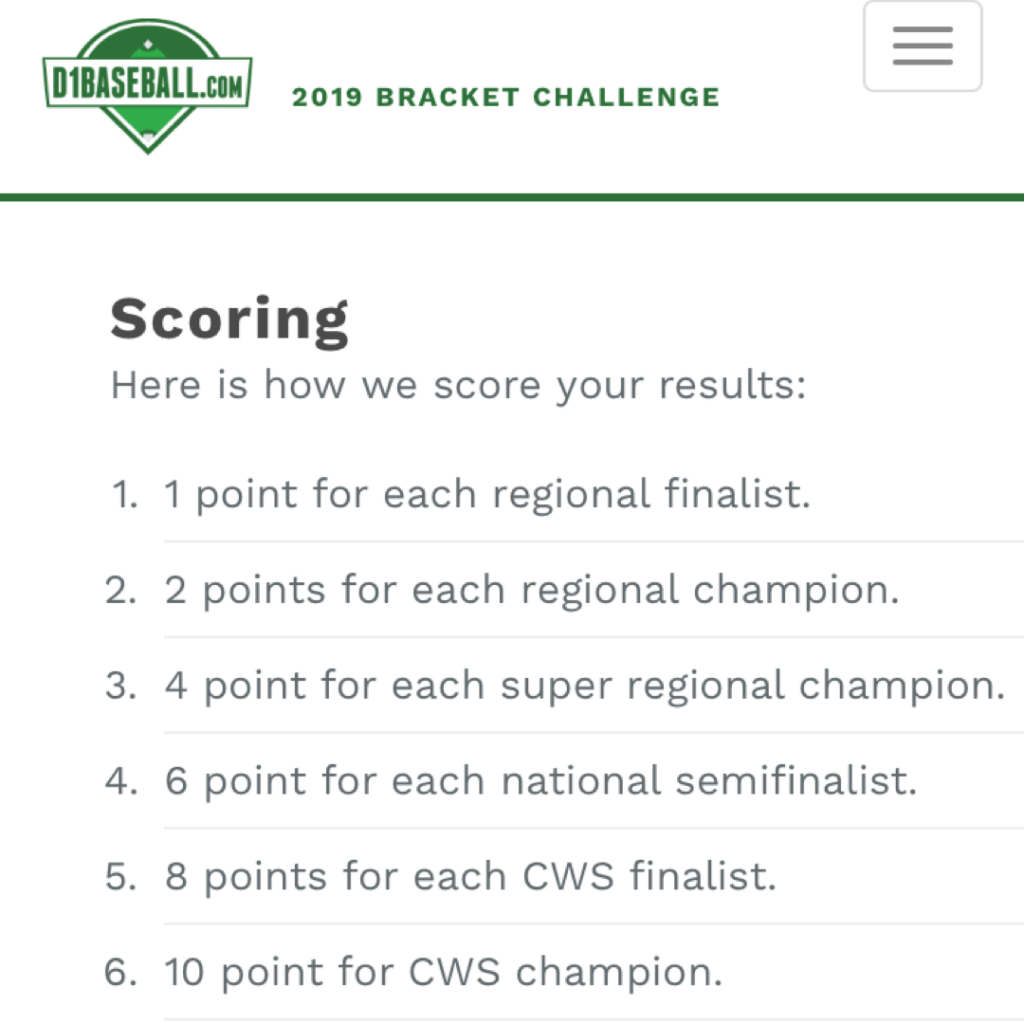 The College World Series starts up Saturday afternoon and by Wednesday June 23rd we will have a winner of the hat. Good Luck.