Tibbitts hits two moon shots to lead the Hoosiers to an 8-6 win on Wednesday afternoon at Xavier
By Carl James @jovian34 May 11th, 2023
CINCINNATI, OH – Indiana traveled to Xavier on Wednesday in an RPI Quad-1 matchup and came out with an 8-6 victory. The small Hayden Field allowed for lots of long balls on the day. Brock Tibbitts really didn't need a small park as both of his two-run shots cleared the left field netting designed to protect traffic and managed to get the baseballs onto the road. After the game Tibbitts said "the baseball still flies the same and you know its about staying with what you do and not trying to do too much." Tibbitts indicated that one of his home runs came off a fastball, and the from an off-speed pitch.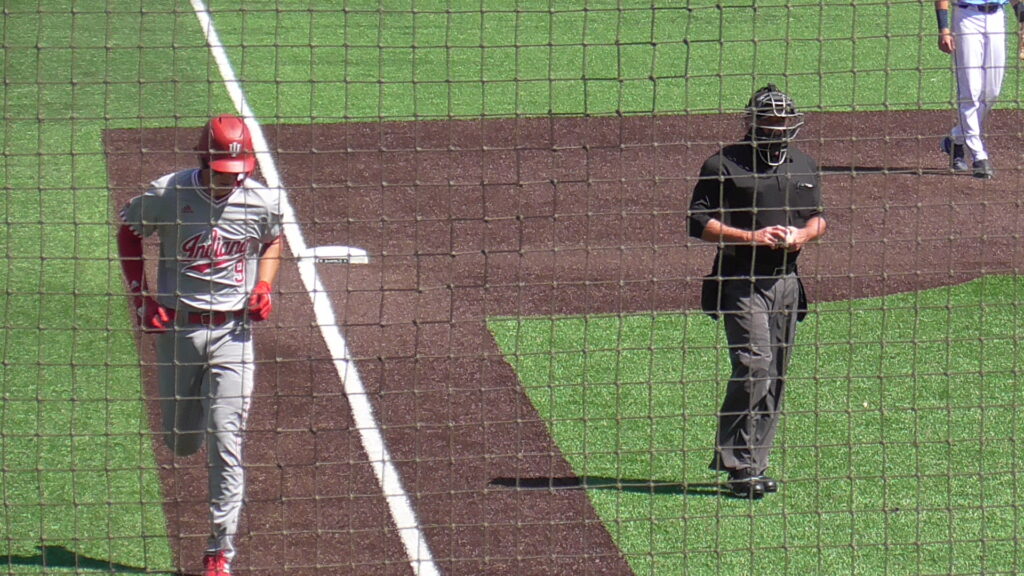 Phillip Glasser had a great day, getting on base four of five times with three walks and a hit-by-pitch, scoring in the first inning. Tyler Cerny hit a rocket shot to the left centerfield gap in the fourth inning for a solo home run. Indiana failed to get much going at the plate in the final four innings of the game.
Head Coach Jeff Mercer has spoken several times in the past about trying to add a guy to group of trusted hitters and pitchers every week. After a couple of months with severe struggles finding the strike zone, senior left handed pitcher Ty Bothwell managed a fantastic 3 inning outing. After the game, Mercer explained what Bothwell is doing now. "He was throwing his fastball from two different slots. We though if we could give him something that he was confident in to compete in the zone, essentially your fastball becomes two separate pitches."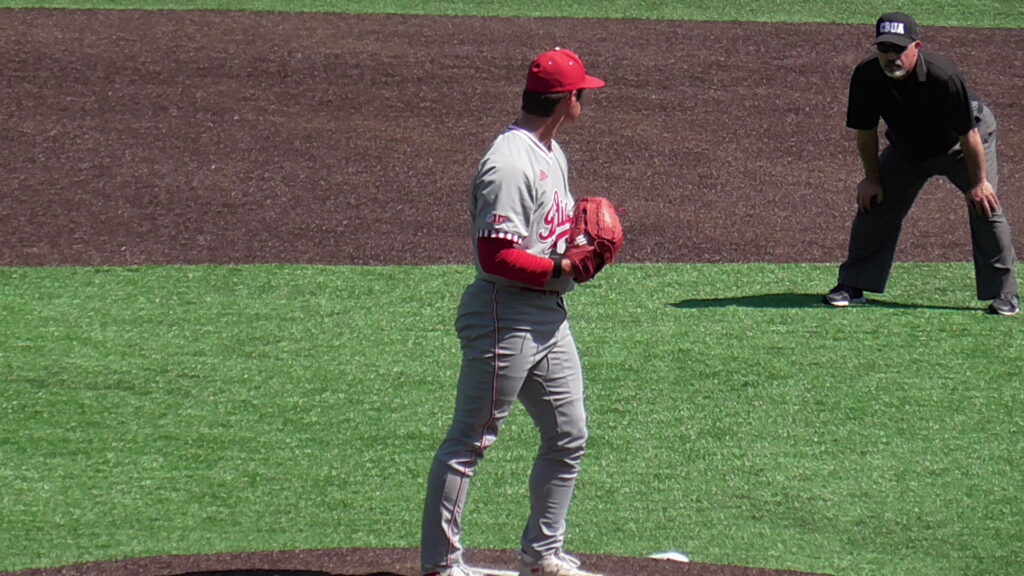 Bothwell went 3 full innings allowing one run on a solo home run as well as one other hit, a walk, and he hit one batter. He struck out four of the thirteen batters he faced. The arm slot variation also provided a 3-4 MPH velocity difference that mostly kept the Xavier hitters off balance. Most importantly Bothwell was getting into 2-strike counts quickly. The only time he was seriously behind in the count was the at bat that produced the solo home run. The one walk he gave up included a pair of two-strike foul balls. "He's one of, if not the most talented pitcher on our staff." Getting Bothwell back in the mix could be a very large boost for the pitching staff as Indiana prepares for the B1G Tournament in two weeks.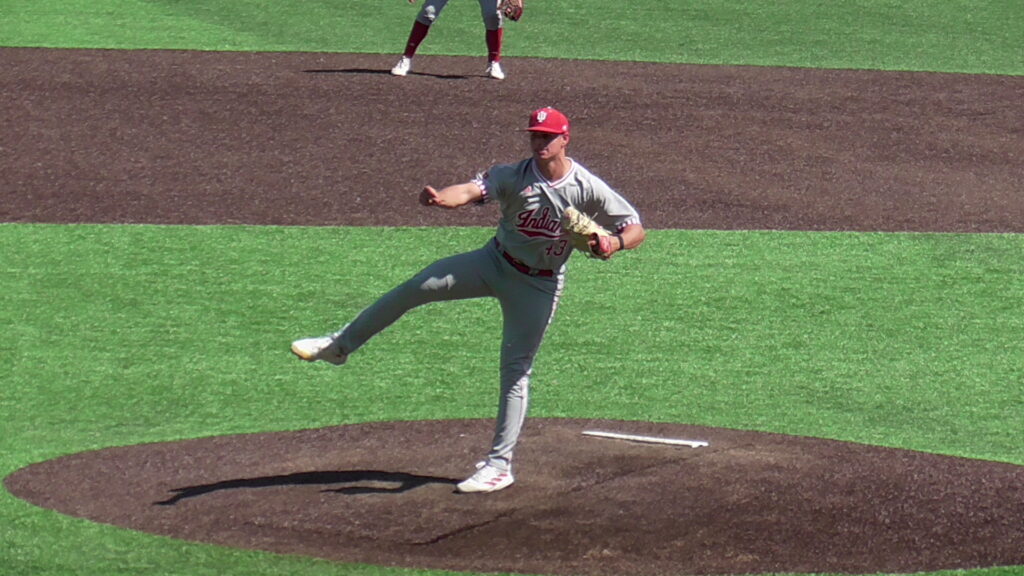 Indiana relievers Adrian Vega and Gabe Levy struggled with Vega allow two runs, and Levy allowing three after pitching a 1-2-3 inning 7th inning against the heart of the Musketeer order. "Gabe did his job. He came in and got three quick outs. He's going with the cutter a ton. The second time, the second inning its going to be tougher to trick guys." Mercer said they were hoping to hold off bringing in Brayden Risedorph to shut the game down until later.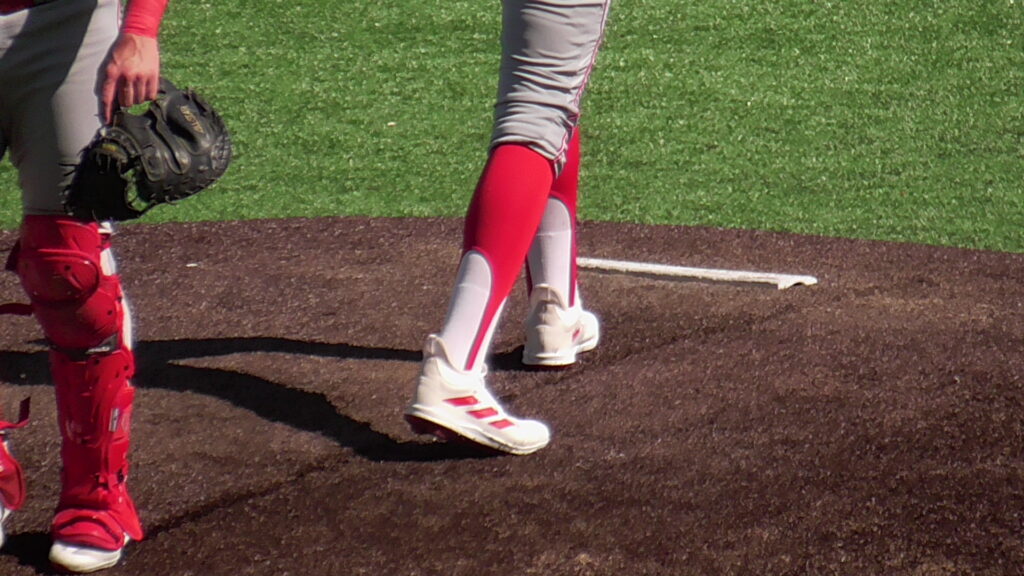 Wes Burton was tasked with pitching the fifth inning but struggled with command walking the only two batters he faced. Connor Foley was tasked with "fireman" duty and despite loading the bases, got two critical strikeouts and ended the inning on a flyout with no damage.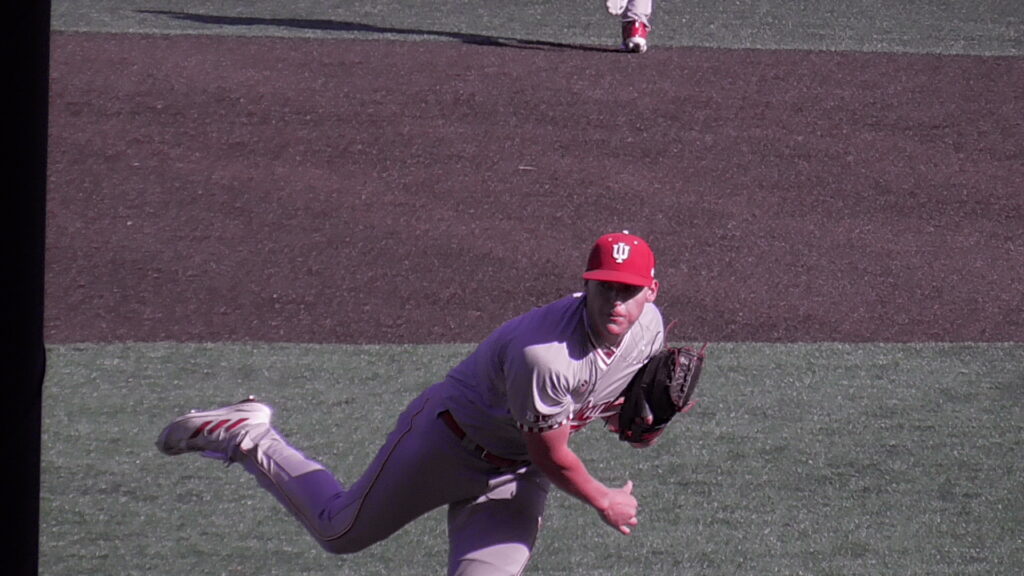 Risedorph came in needed five outs for the save. He ended up facing just six batters, allowing only a single and earning his third save in the last three games with two strikeouts. Risedorph reflected that closing is "The most adrenaline moment when it comes to pitching. I'm kind of getting use to this closing role, it's definitely fun." Risedorph stressed that he feels good and plans to be ready to contribute in the upcoming Purdue series.
Indiana is now 35-14 on the season, ranked 31st in the NCAA RPI. Indiana likely needs to fall in the top-43 after the B1G Tournament in order to earn an at-large bid to the NCAA Tournament. Indiana is one game behind first place Maryland in the B1G standings with two weekends left to go. Indiana hosts Purdue starting Friday at 6pm, and travels to Michigan State to conclude the regular season starting next Thursday.