Indiana pitchers notch the second straight 1-run game, this time striking out 13, in 3-1 win at Illinois State

by Carl James •

@jovian34

• April 27th, 2022
One day after holding Butler to one run, the Indiana pitching staff went to Normal, Illinois, and held Illinois State to one unearned run. Luke Hayden got a four inning start surrendering only two hits. He did give up the unearned run after a poor throw on a pick-off attempt put Kayden Beauregard in scoring position in the bottom of the third inning. Beauregard was eighth in the batting order and was the first Redbird to get on base. Hayden's only two hits were in that inning. The first, second, and fourth innings were all 1-2-3 innings.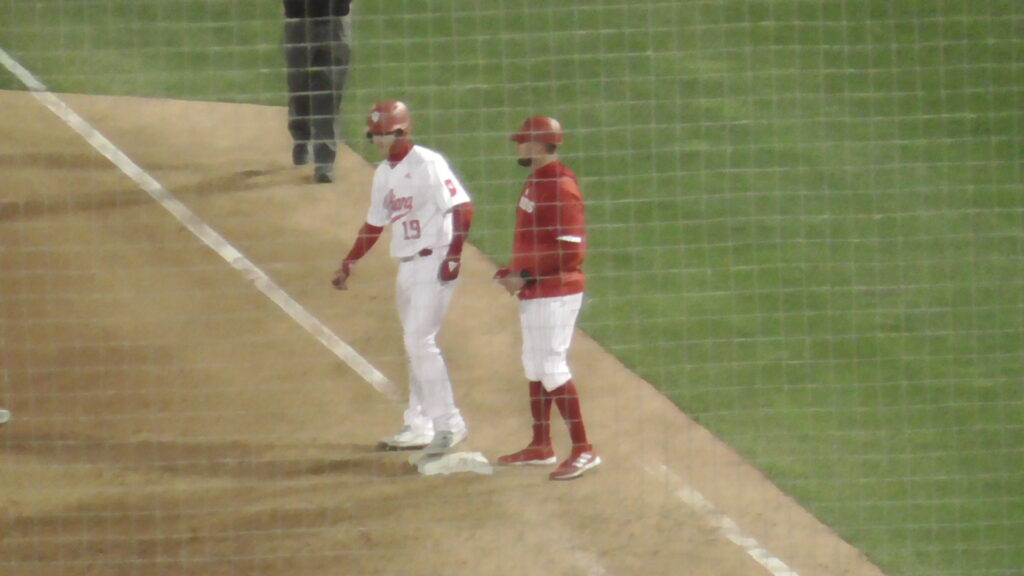 Evan Goforth started at third base today in place of Big Ten Freshman of the Week Josh Pyne and had the big hit of the game. With runners on first and third with one out in the top of the second Goforth hit a double down the left field line that scored Tyler Doanes and put Brock Tibbitts on third. Tibbitts was then driven in with a productive out by catcher Peter Serruto.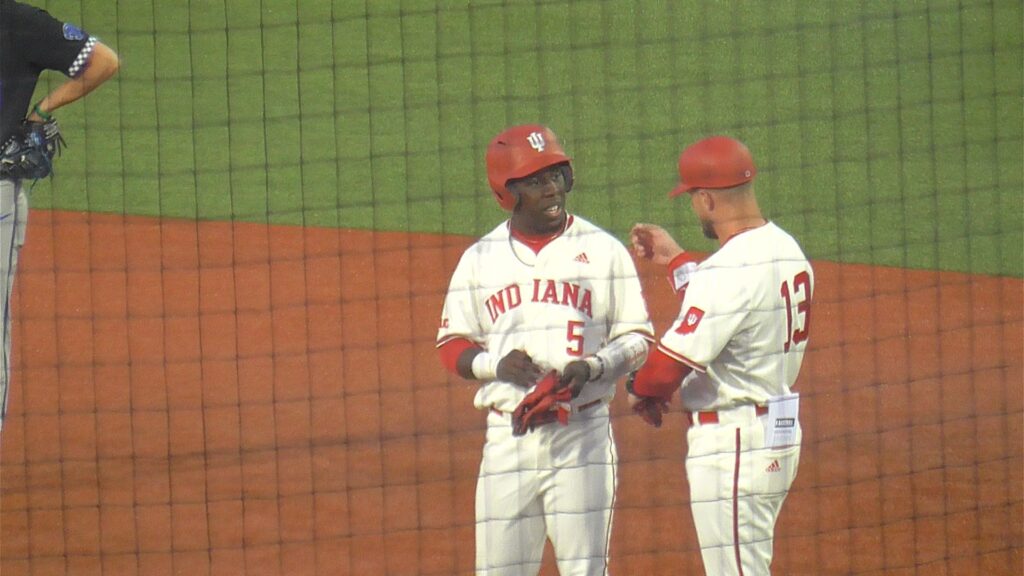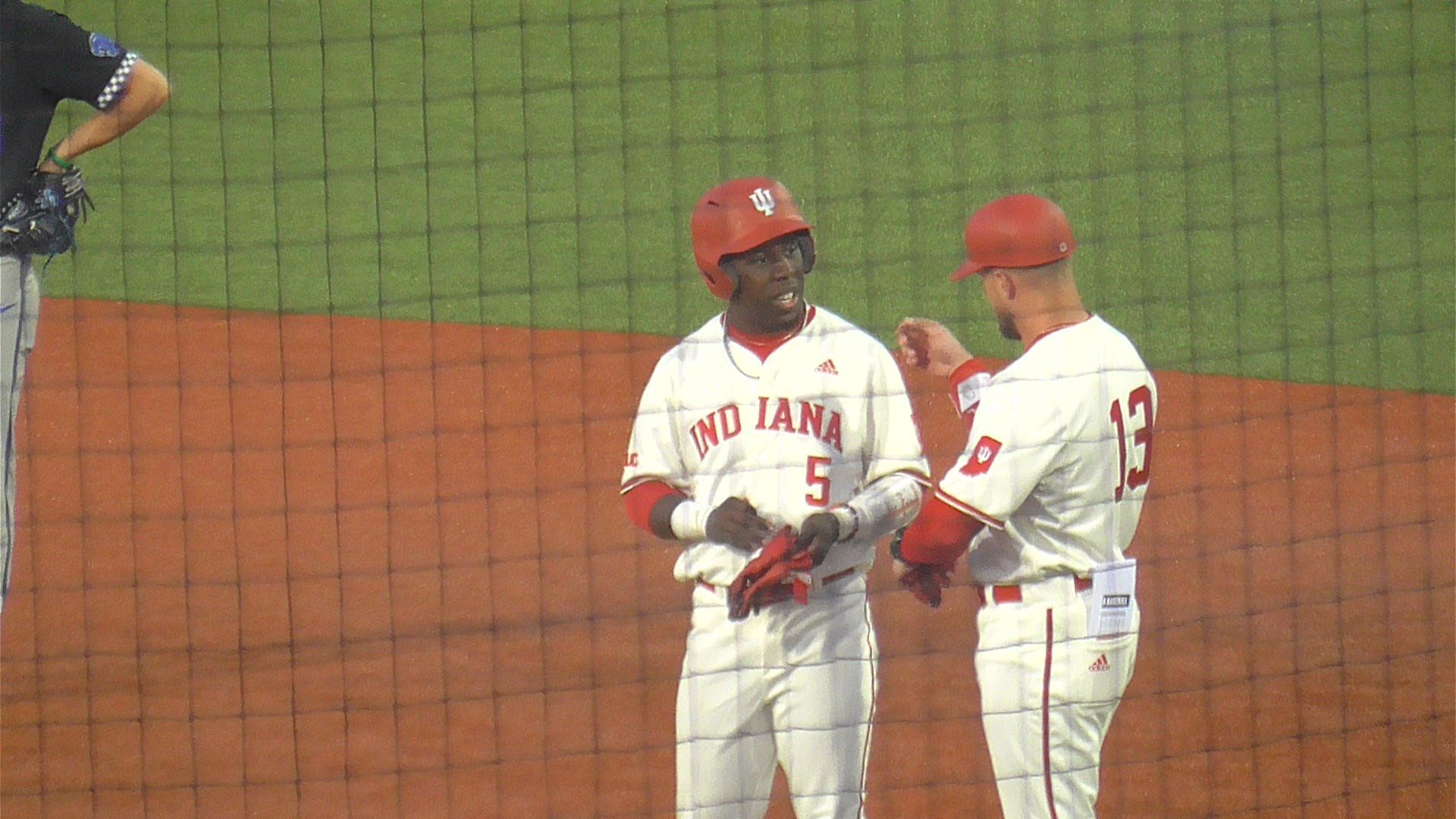 Doanes would score again in the top of the sixth. He got on with a base hit, got caught in a pick-off attempt, but a couple of errant Redbird throws allowed him to come all the way around to score.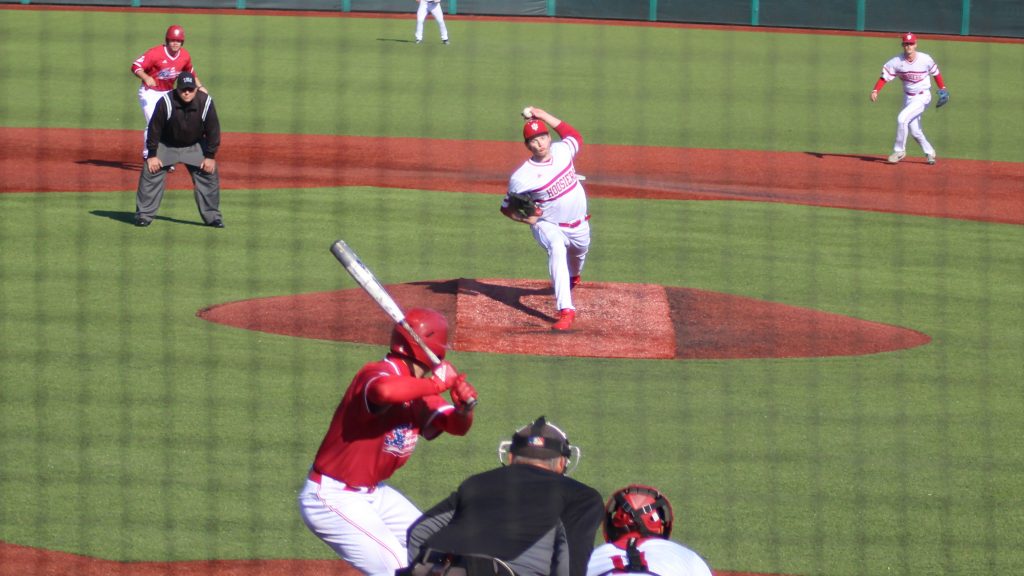 Jack Walker took on the mound over for Indiana in the fifth inning. He worked around a walk in the fifth. In the sixth, he gave up a lead-off triple to Ryan Cermak but manged to cover home after a pitch got away from Serruto and got Cermak out. The seventh inning saw the Redbirds biggest threat, loading the bases with two outs. Walker induced MacCallan Conklin to gound out to Tyler Doanes to end the inning.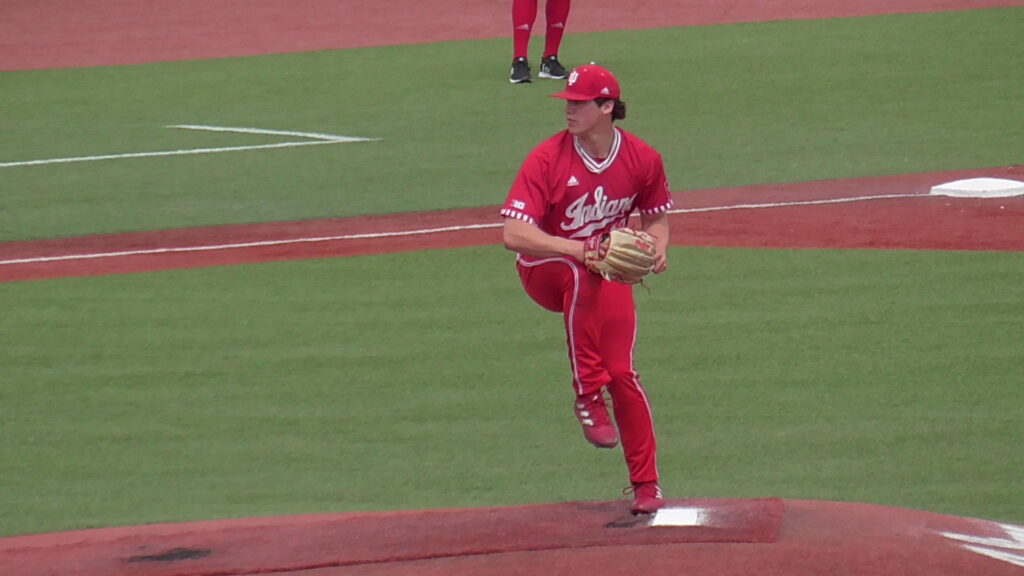 Indiana then used a more traditional setup/closer model to finish the game. Grant Holderfield took care of the top of the Redbird order 1-2-3 in the eighth inning. Reese Sharp then earned his second save of the season by pitching a scoreless ninth.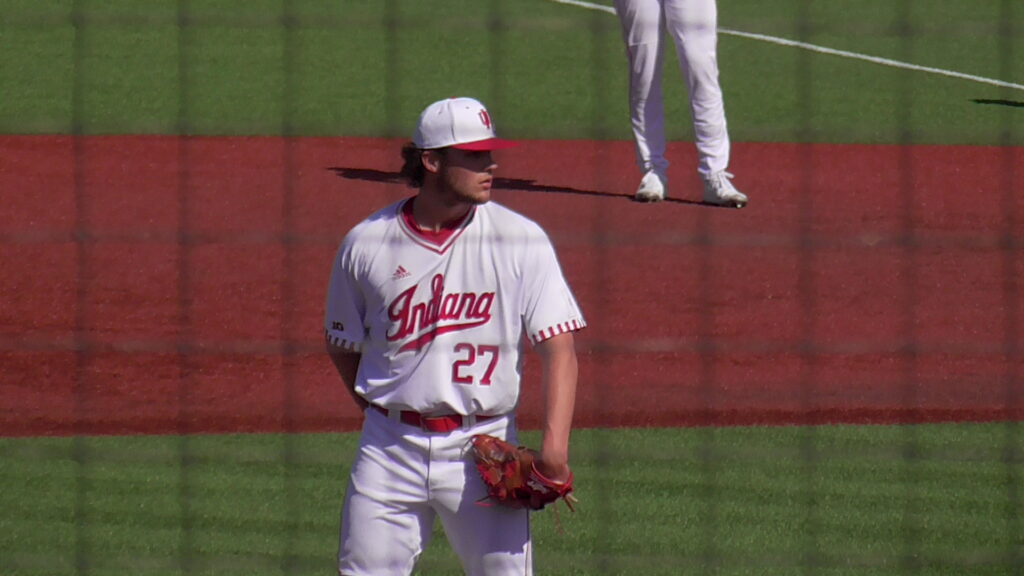 The win brings Indiana to 18-23 (.439) on the season. Next up for the Hoosiers is welcoming Illinois to Bart Kaufman Field for a three-game series starting Friday at 7pm.