The Last Sunday in The Reds
by Chris Feeny • @iubase17 • Apr 30
Herrin gets the Win and Hoosier Baseball completes a perfect run for the Sunday Reds At The Bart.
They should all be like this.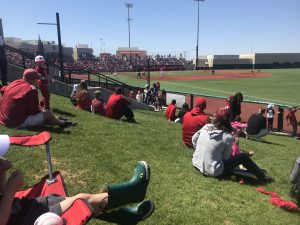 The Sun's shining, The Bart's buzzing, The starter is throwing a gem and The bats are going deep. It took until the final Sunday game of the year but it was outstanding.
Friday night's ending was rough but between Ashley's bomb and Sundays gem of a day, a series was won over Illinois anyway.
When Herrin was rolling from the start and Bradley and Gorski went back to back I guess we really should've known it was gonna be a stellar day.
Throw in a Walker homer, that Lloyd play at first, Houston scoring from second,Herrin going 7 and that Tommy Sommer K of #9 and it was just the perfect day At The Bart.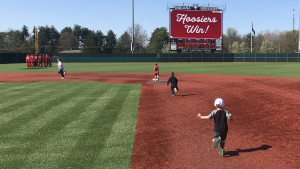 Not a bad show for BTN either I would think.
Well done Hoosier Baseball
Well Done