by Chris Feeny • @iubase17 • Nov 1
As October comes to a close, two more 'Hoosiers' verbally commit to Hoosier Baseball.

Class of 2019
RHP
Bats Right / Throws Right
Our Lady of Providence High School
New Albany, Indiana
Indiana Bulls
RT PBREvents: Joe Wilkinson from Providence_BB with a K to end the 1st. Finished the inning with 2ks. 0-0 heading to the second PBRIndiana pic.twitter.com/R5ojfXlum3

— The Coach Radar (@TheCoachRadar) April 14, 2018
Wilkinson had verbally committed to Louisville during his Freshman year (May 2016). On Wednesday, however, he committed to join Jeff Mercer and company following his senior year.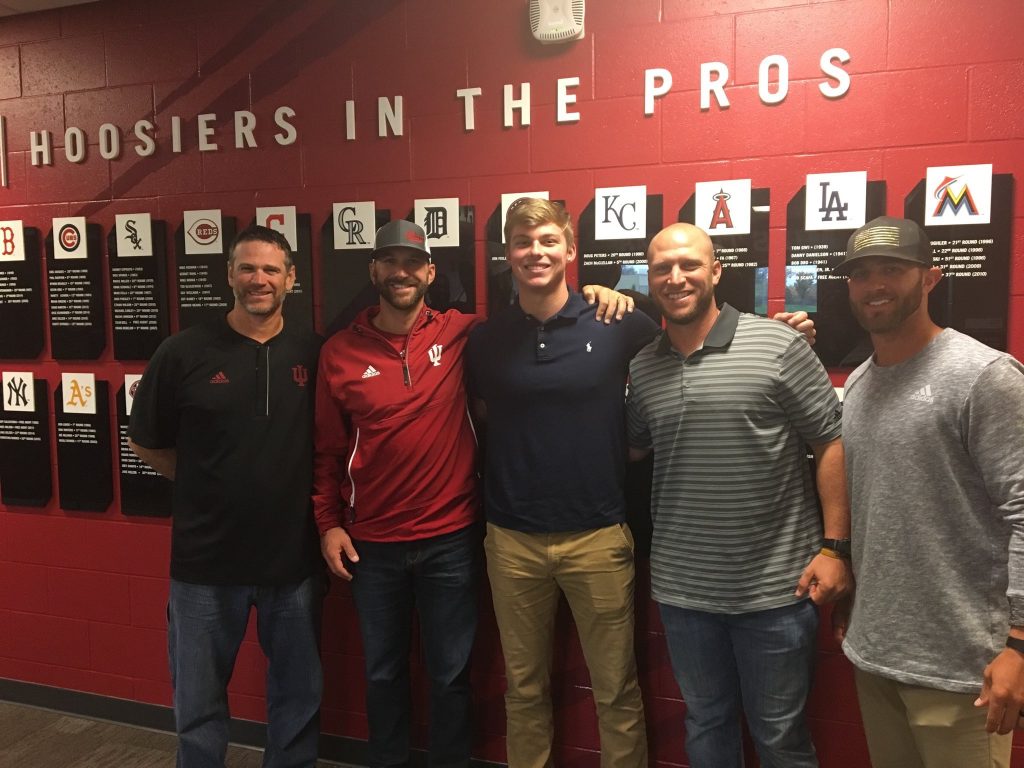 Class of 2019
RHP
Bats Right / Throws Right
Lincoln Trail College
Rockville, Indiana
Different look 6'6 Dalton Laney @LincolnTrailBSB 87 90 FB. 79-83 SL. pic.twitter.com/Tq7L4BSLZL

— PBR JUCO (@PBR_JUCO) September 14, 2018
Laney pitched for Rockville High School and then Indiana State. He will arrive in Bloomington next Fall via the Juco Route.
Former Rockville pitching star Dalton Laney has committed to IU. Laney spent last two years at Indiana State, transferred this offseason to Lincoln Trail. He'll pitch for Statesmen in 2019 and then head to Bloomington and have two years of eligibility remaining with the Hoosiers

— Rick Semmler (@Rick_Sports10) November 1, 2018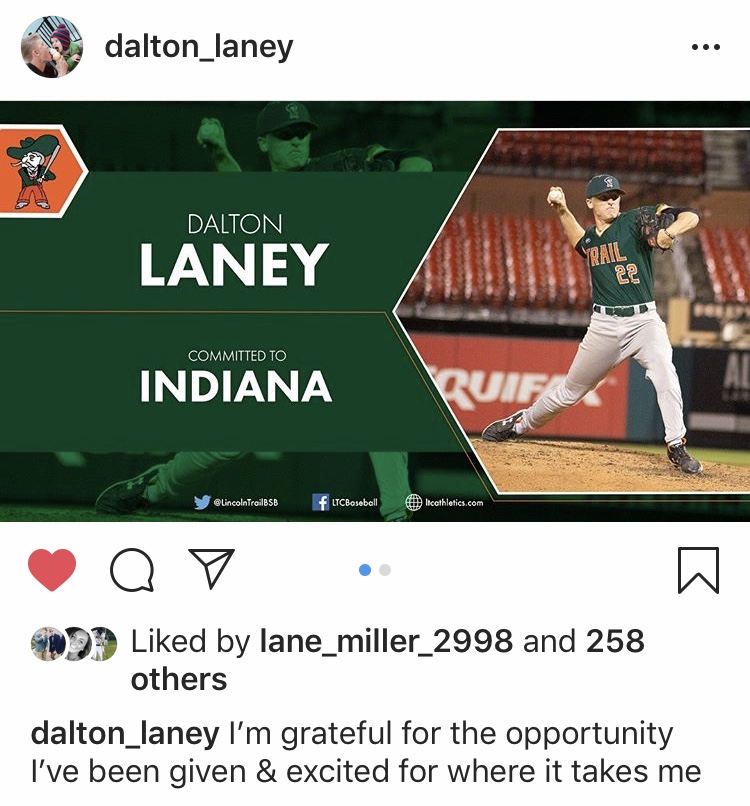 With the addition of these commitments, both the 2019 Verbal Commits Page and the Staying Home Page are now updated.