There's been a lot of staff changes for Hoosier Baseball in the past month. New head coach, new pitching coach, new recruiting coordinator and new volunteer assistant coach. That's a lot of work for the support staff to have to change emails, offices, uniforms, digital graphics, staff bios for the website and I'm sure numerous other things.
At least yesterday's hire doesn't include as much change. His name is already on the door.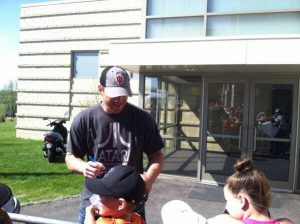 Less work is always good.
The hiring of Scott Rolen to the new position of Director of Player Development was received with rave reviews from fans, media and basically anyone within the borders of The Hoosier State.
For those not as well versed on the Hoosier favorite that is Scott Rolen, here are some career highlights
And Cardinals Insider talked with Rolen here for their show.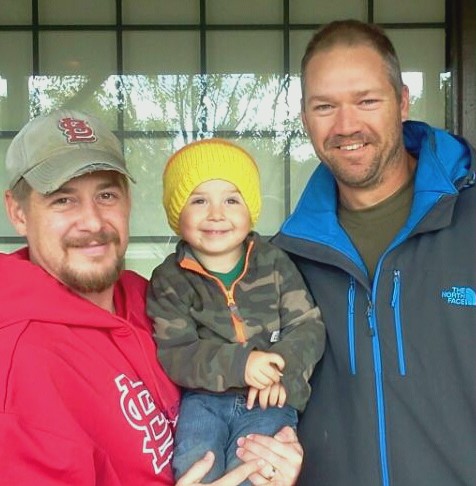 Message after message from fans rolled into the @iubase17 twitter account and throughout the #iubase Facebook Fan Group about how happy they were to see Rolen now on board.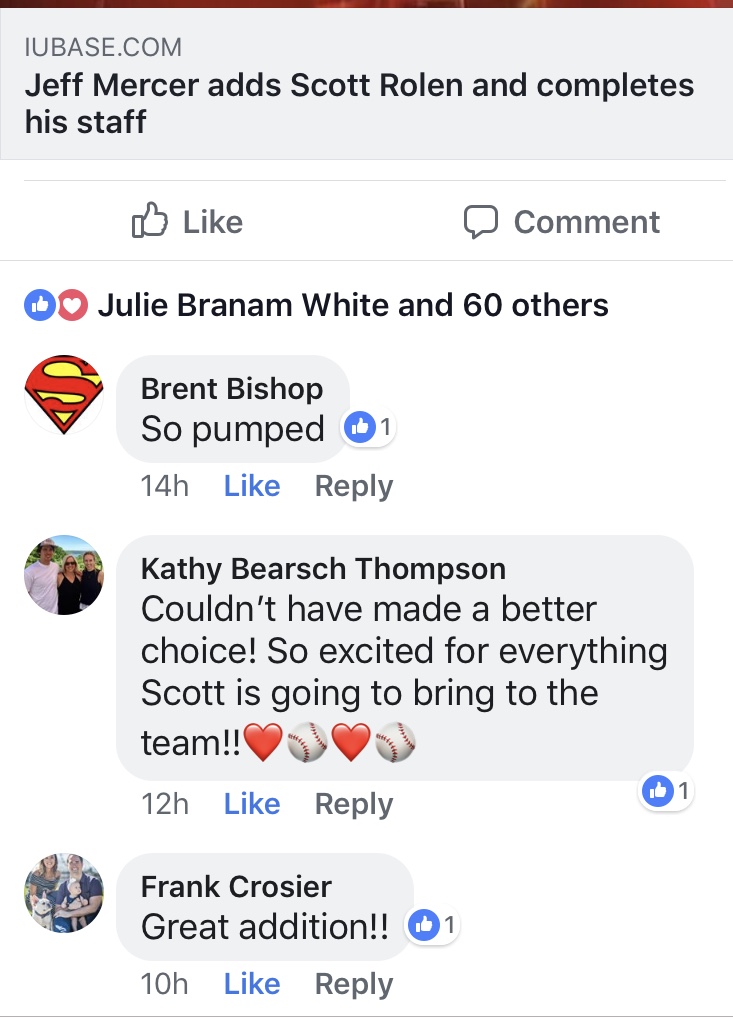 I have to admit, not living here untill 2014, I never realized the connection people here had with him. Well, after yesterday, consider me educated.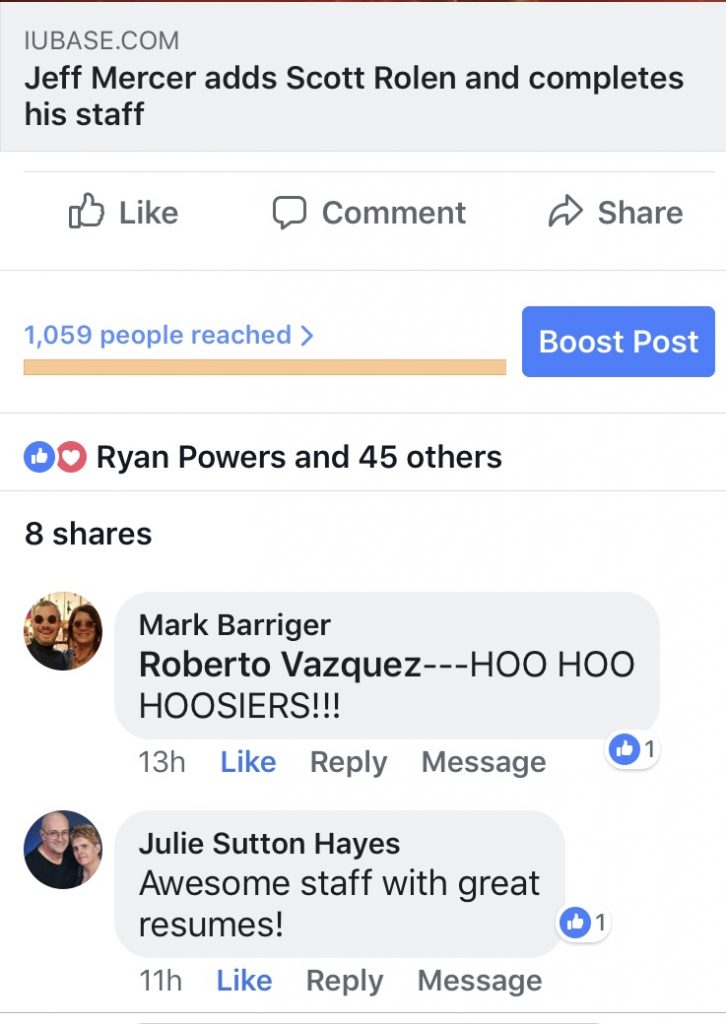 What an opportunity the Hoosier Baseball players now have. Seems like he will be quite the resource for the program. We are lucky to have him on Coach Mercer's staff.
Go Hoosiers
#iubase
— CF
ICYMI, last night we discussed the new staff as a whole on Talking Hoosier Baseball
Talking Hoosier Baseball – Coach Mercer Fills Out His Coaching Staff