Hoosier Baseball Hires Jeff Mercer – The Reaction
by Chris Feeny •@iubase17 •Jul 2
When you have a minute, type @jeffmercer54 into the search bar on Twitter. What you'll find is pretty overwhelming.
Even in the one place most likely to find people complain or question things or try to put someone down, you won't find it. Maybe you will, but I couldn't. All you'll find is praise, wishes of luck, words about great character and loyalty, a great baseball mind, a winner, and it just goes on and on.
Jeff Mercer is one well regarded coach whether it's in the world of college baseball, high school baseball, or travel ball. He seems an even better regarded person whether it's from ex teammates, ex schoolmates, people from the communities he been involved in and even from the ex co workers he just moved on from. Now, none of this wins baseball games or B1G Ten Titles or gets you NCAA Tournament Bids but it sure doesn't hurt.
We weren't sure the route Fred Glass would go with this new hire. We now see he went with the up and coming head coach from a mid major category. Mercer joined Wright State as the recruiting coordinator in 2013. He has just the two years of Head Coaching experience with the Raiders but he already has 77 wins under his belt. Also he was a big part of building that team and leading the way before he even had 1 of those wins. He has some big shoes to fill as far as keeping Hoosier Baseball a consistent winner and remaining on the National Stage. Obviously the results will speak loudest but from the noise we heard for hours starting at about 6pm last night it seems we have the right guy for the job.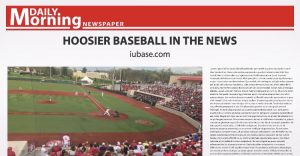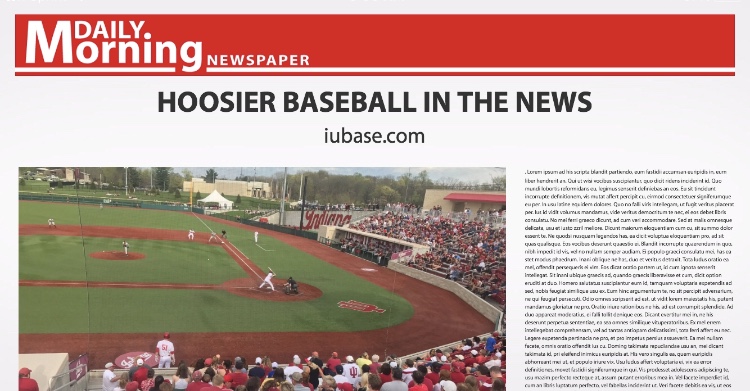 Heres some Hoosier Baseball In The News about the new hire.
• Zach Osterman of the Indy Star wrote about how Fred Glass has set the bar very high for Coach Mercer
• MIke Miller for the Hoosier Sports Report wrote about Coach Mercer's deep Indiana roots and ties to the program
• The National College Baseball writers checked in as well
Outstanding get for @IndianaBase, hiring Jeff Mercer away from Wright State. The Hoosiers get one of the Midwest's best young coaches

— Teddy Cahill (@tedcahill) July 2, 2018
He's going home. Indiana has tabbed Wright State's Jeff Mercer as the next @IndianaBase head coach. Mercer told me this is his lifelong dream job. The Yankees could call and he's saying no. Bloomington is where he wants to be for 25+ years.

— Chris Webb (@ChrisMWebb) July 2, 2018
Very intriguing hire for @IndianaBase. Jeff Mercer is one of the young rising stars of the coaching ranks; when I've spoken with him, I've been very impressed with his sharp baseball mind and his passion. He thinks and talks about the game in a neat way. https://t.co/A1iqGKX07g

— Aaron Fitt (@aaronfitt) July 2, 2018
Have heard nothing but glowing reports on Mercer as a head coach, and the results at Wright State speak for themselves. https://t.co/yP6aLJ5UTm

— Joe Healy (@JoeHealyBA) July 2, 2018
The official Indiana University release is available there in Joe Healy's tweet. That includes quotes from Fred Glass, Scott Rolen, Ryan Fineman and Pauly Milto. And you guessed it, they are all glowing reviews as well.
The two player Captains will be returning and I'd think will play even bigger roles than they already have. I'm sure it'll be a change for the returning players but having that player leadership returning with them should be a big advantage. This baseball program has been a consistent winner for years and under Coach Mercer,it seems, should be staying on that track. He's a proven winner and seems like he's going to make sure he remains one. Starting in February of '19 we'll find out.