From everyone at iubase.com, I want to wish all of you a Happy 4th Of July. To make your holiday even better we have some more Hoosier Baseball in the News about our new head coach, an archived podcast interview from College Baseball Now and a new special episode of Talking Hoosier Baseball.
Have fun, be safe, and Go Hoosiers.
#iubase
— CF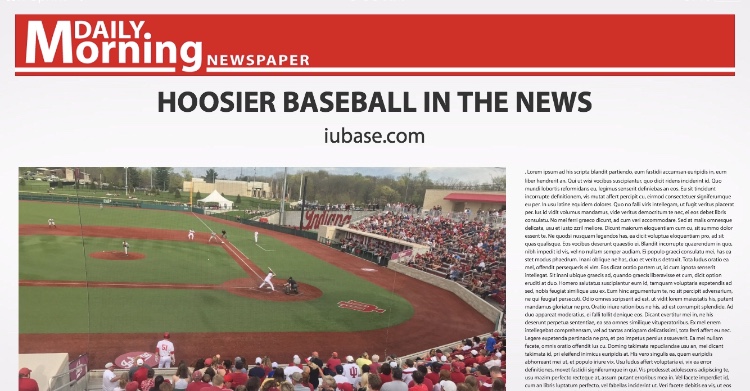 • Zach Osterman of The Indy Star wrote about how he feels Coach Mercer is a perfect fit for The B1G.
• MIke Miller of The Hoosier Sports Report discusses with Coach Mercer how he is happy to be home
• The voice of Hoosier Baseball, Greg Murray, spoke with Coach Mercer at The Bart yesterday
• Coach Mercer was only the head coach of Wright State for three weeks when he gave this interview to College Baseball Now but you can already really get an idea of his philosophy towards coaching, his ideas about preparing his players for the future, and his emphasis on team chemistry. It's a great listen. Runs about 30 minutes.
• The newest Special Episode of Talking Hoosier Baseball where we discuss the hiring of Coach Mercer, what we've learned so far, and expectations for the future of Hoosier Baseball.
Talking Hoosier Baseball – The "Welcome Coach Mercer" Edition