Fall Ball Road Game in September
by Chris Feeny • @iubase17 • Aug 21
Coach McDonnell discusses Louisville's Fall Ball schedule with WKRD 790
There were several new college baseball rules announced last week. Most included in game changes like new video replay rules, new balk rules and the elimination of the 4 pitch intentional walk.
Another new rule for this season is the addition of a second Fall Ball game vs another opponent. In previous seasons Hoosier Baseball has had Xavier and Michigan St to The Bart for exhibition games. Last season scheduling did not allow a game vs another opponent.
We found out yesterday that Hoosier Baseball will be hitting the road for at least one Fall Ball game this year. Coach Dan McDonnell discussed with WKRD 790 how Louisville has home Fall Ball games scheduled vs Western Kentucky and Indiana this year.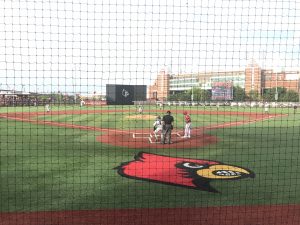 Louisville vs Indiana (the Fall Ball version) is scheduled for Saturday September 29th. Time of the game is yet to be determined.
And ICYMI, last night, North Central High School's Zach Behrmann announced he has verbally committed to play for Indiana.