By Chris Feeny • @iubase17 • July 15
Another busy weekend in the world of Hoosier Baseball. Here are some of the Hoosier Highlights.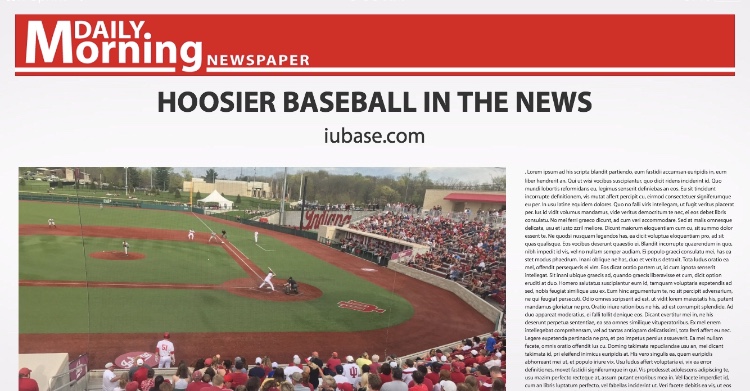 • Sophomore Elijah Dunham announced via social media that he will be returning to Indiana University in the Fall. Coach Mercer seems to approve of the decision.
Yes sir, let's get it!! https://t.co/IWihhAf6T0

— Jeff Mercer (@JeffMercer54) July 12, 2019
• Incoming Freshmen and multi sport athletes Tucker Schank and Brian Gaffney were acknowledged at the North/South Football All Star Game banquet.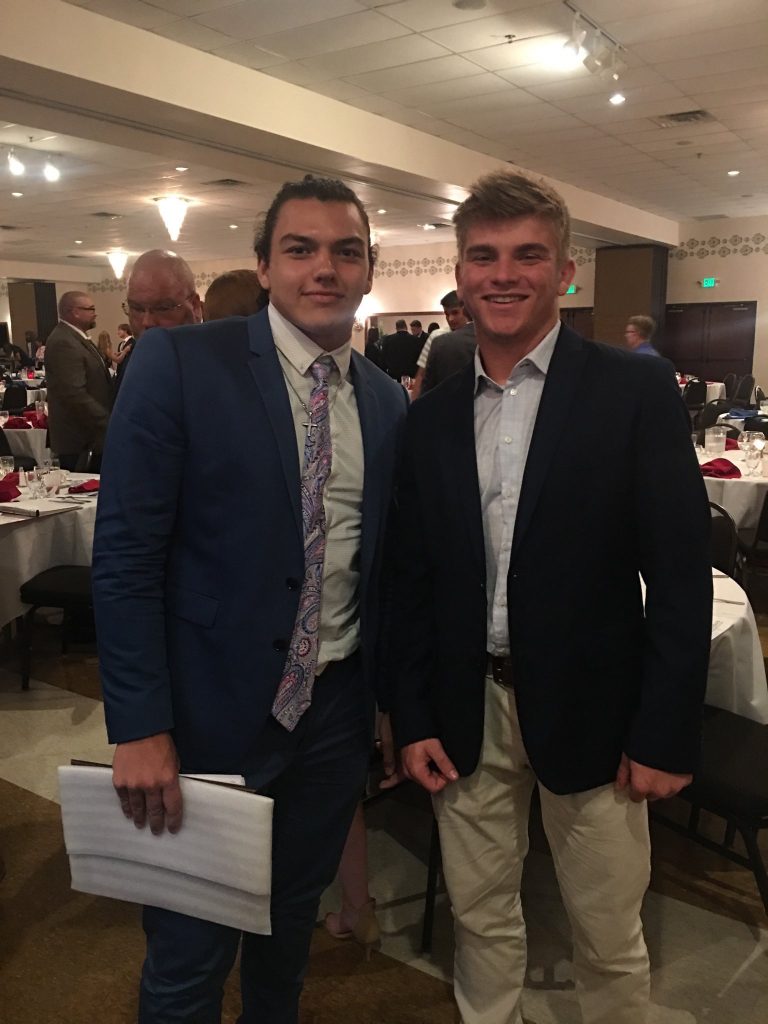 Then they suited up one last night on the gridiron and even had some fellow incoming Freshmen there to support them. Catcher Brant Voth on the left and Pitcher Jack Walker on the right.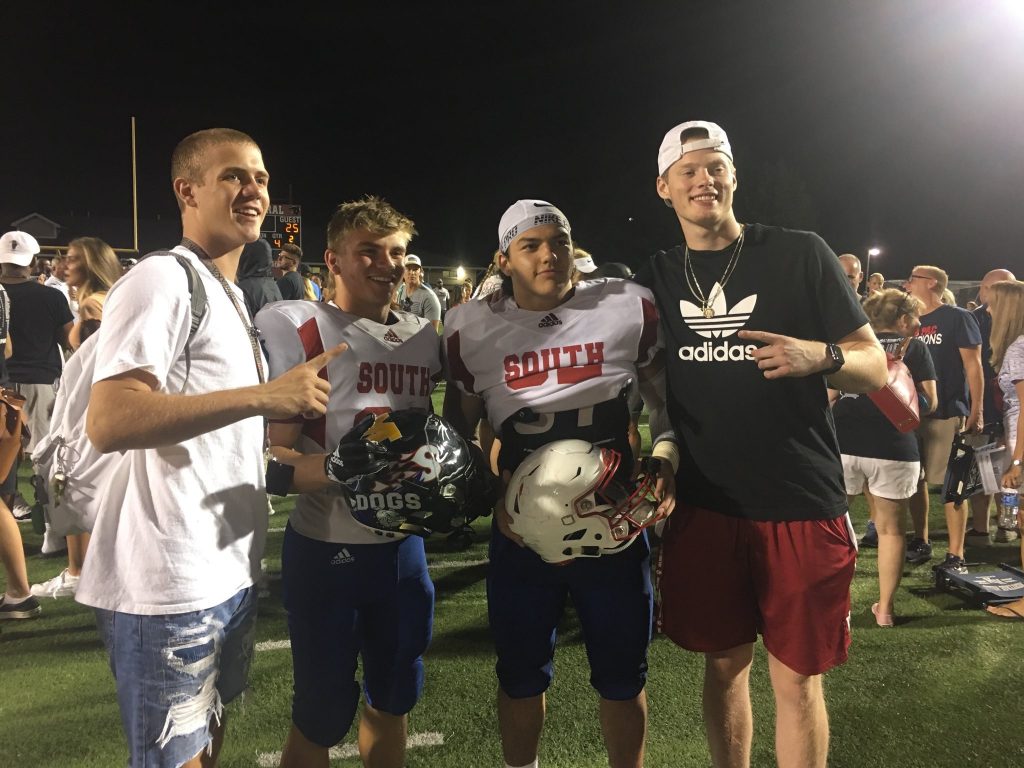 • Senior Cal Krueger took the mound for the DC Bombers and pitched three shutout innings.
• RS Sophomore Tyler Van Pelt hit his second home run for DC Bombers.
• Sophomore Braydon Tucker won Prospect League Pitcher of the Night for his 2 hit, 12 strikeout performance vs Danville.
• Pauly Milto closed out a victory for the Great Falls Voyagers with 2 perfect innings. That lowers his ERA to 0.90 after ten innings out of the pen. Coop was happy about it too.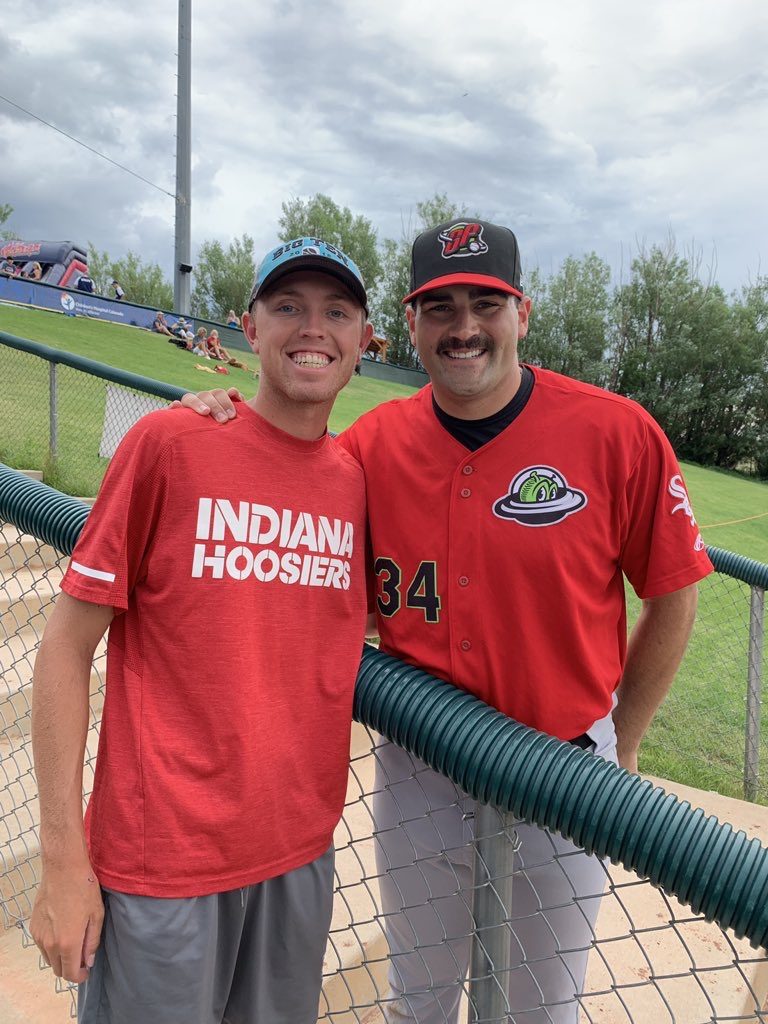 • Matt Lloyd hit his fourth home run for the Billings Mustangs.
• Kyle Schwarber hit his 19th home run for the Chicago Cubs.
• Aaron Slegers picked up his second consecutive win for the Durham Bulls.
• Tim Herrin threw a scoreless inning in a win at Brooklyn to make it 16 innings and still an ERA of 0.00. He even got to celebrate with Hoosier Baseball Alumni Matt Petrosino.
#iubase reunion in Brooklyn. Glad someone else is catching his flatgrounds nowadays. @Indians ⚾️ pic.twitter.com/0hhMqFqwnQ

— Matteo Petrosino (@Matt_Petrosino) July 13, 2019
• Finally, Future Hoosier pitchers Zach Behrmann (left) and Casper Clark (right) won the ABC Championship with the Canes 17U Team. 120 teams participated but only The Canes got rings.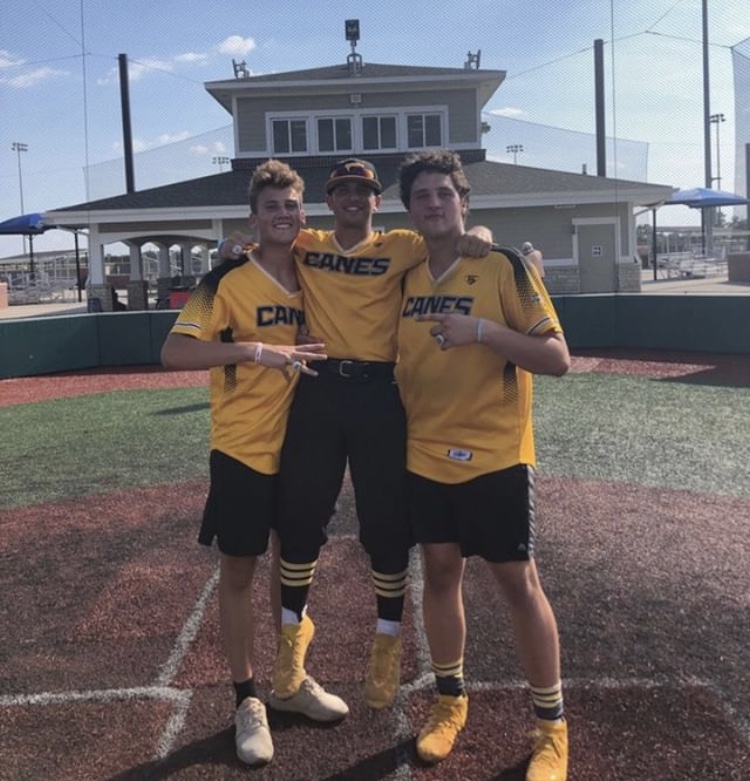 For updates on all Hoosier Baseball in the News you can follow iubase.com on Twitter@iubase17 or join the #iubase Facebook Fan Group.