Game 3
Hoosier Baseball (23-6)
vs
Northwestern Wildcats (9-19)
Pitching Matchup

LHP Cam Beauchamp (3-0) ERA 2.91
vs
LHP Jack Pagliarini (1-2) ERA 2.89
Sunday 1pm
Greg Murray Play by Play Link
http://mgmt.firststreaming.com/listen/iphoneredir.php?callsign=WHCC_FM
IU Team Stats
http://iuhoosiers.com/cumestats.aspx?path=baseball&year=2018&
NU Team Stats
http://nusports.com/documents/2016/2/20/Season_Stats_030417.pdf?ismobile=true
Friday Postgame
Austin Matricardi's video recap of Friday for IUSTV
#iubase swept Friday's doubleheader and secured a series win over the Northwestern Wildcats. Our @a_mat24 has the story: pic.twitter.com/MRjS5KS2yg

— IUSTV Sports (@IUSTVsports) April 14, 2018
Jeremy Houston speaking with the media postgame about his HUGE 2 out game tying hit in Game 2
🗣🎙⚾️ @JeremyHouston1 : "My team and coach have stayed behind me this season." pic.twitter.com/3hIG1RGUBv

— Indiana Baseball (@IndianaBase) April 14, 2018
Pack The Bart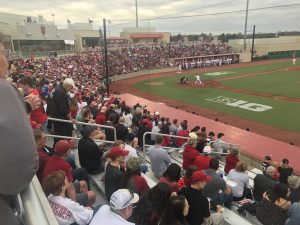 Game 2 was the highest attendance of the season at 2,513.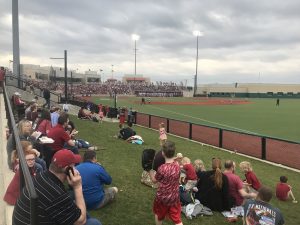 The goal this year was to break the regular season record of 3,361 from May of 2014. If the weather cooperates one of these weekends I'm sure we can get 800 more people to The Bart to make some noise for Hoosier Baseball.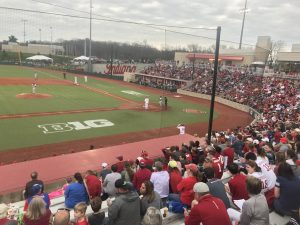 Hoosier Baseball Alumni
We might've been 'rained out' but it was a busy day for some #iubase in the pro ranks.
#iubase today:
⚾️ @kschwarb12 (#EverybodyIn): walked twice with bases loaded
⚾️ @aslegers (AAA @RocRedWings):
Win (1-0), 6 IP, 3 H, 0 R, 0 BB, 5 K
⚾️ @DoctorChill6 (AAA @PawSox): 2-for-4
⚾️ @ScottEffross (AA @smokiesbaseball):
2 IP, 2 H, 1 R, 1 ER, 0 BB, 3 K

— Pro Ball Hoosiers (@ProBallHoosiers) April 15, 2018