By Chris Feeny • @iubase17 • July 30
Grant Richardson (Cincinnati Steam) was recently selected to the 1st Team for the Great Lakes Summer Collegiate League Post Season Awards.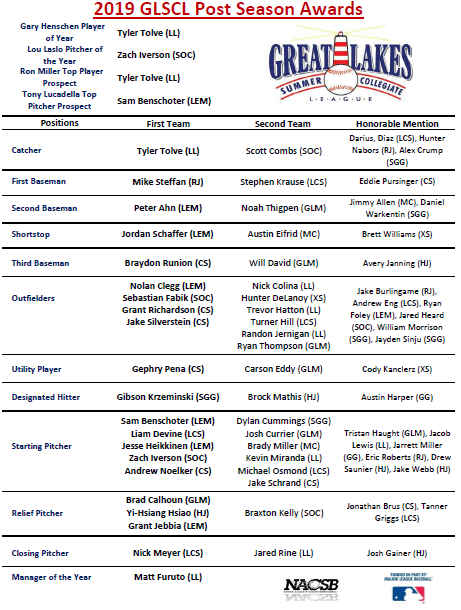 He will not be officially be a Sophomore for about a month so this caps off a Freshman season full of well earned accolades. Not bad for a year that had the looks of a Red Shirt season at the onset. Due to some early season injuries in the outfield, an opportunity presented itself for Richardson and he took full advantage. The awards started rolling in pretty quick and deservedly so.
Hoosier Baseball started the season on February 16th in Memphis. However, Richardson's first start or game action at all actually had to wait until March 13th in Cincinnati. It was worth the wait.
By the time March ended, the Hoosier right fielder had 6 multi hit games including three 3 hit games and a 5 hit game. Throw in a 3 home run game at Maryland too while your keeping score. This unprecedented start to a D1 Baseball career brought in the B1G Freshman and Player of the Week on March 25th.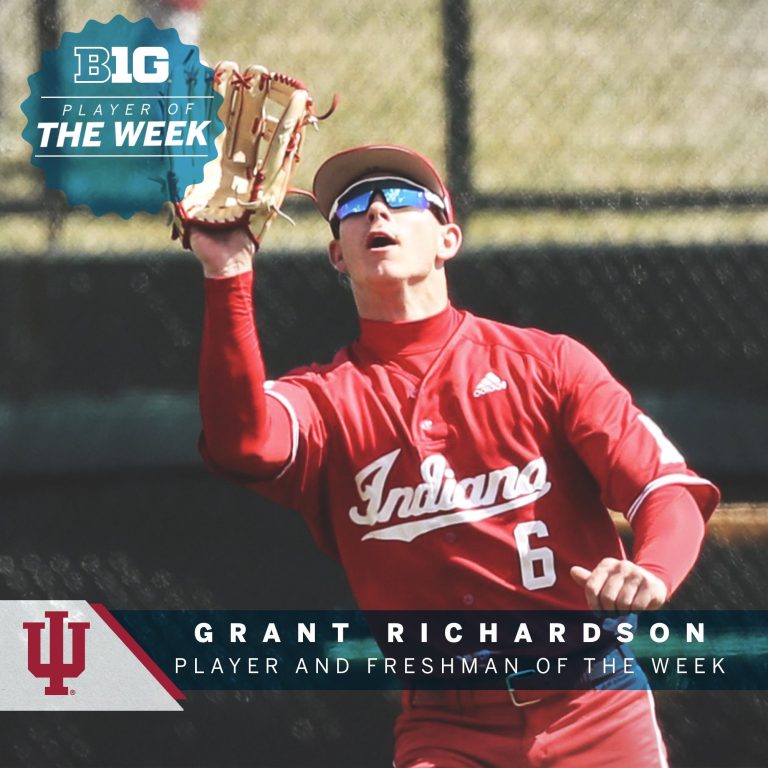 Then, on April 1st , he repeated as B1G Freshman of the Week.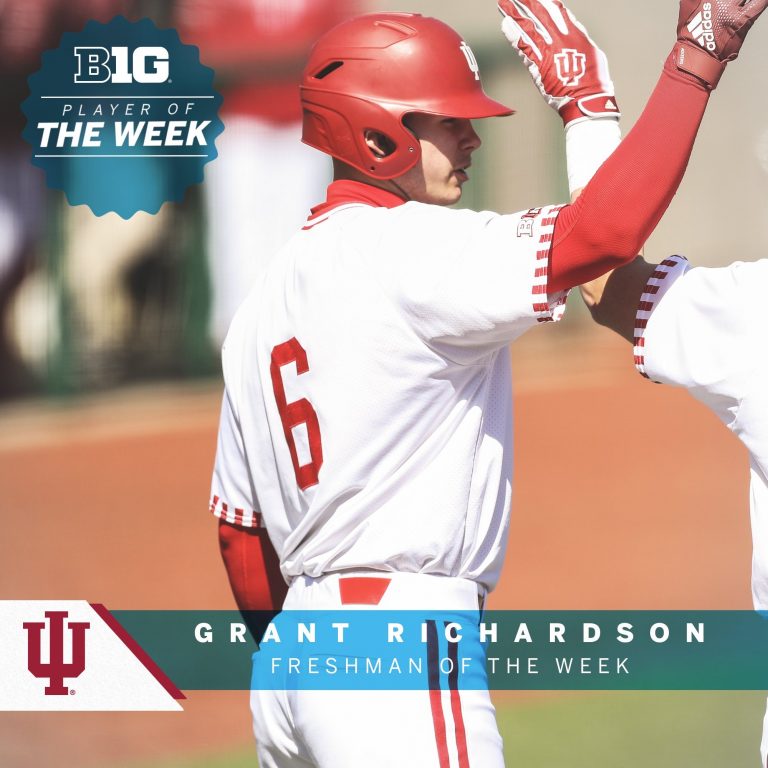 Yes, his offensive start was unheard of, but his defensive web gems were leading off the postgame pressers at times as well.
Sure, he cooled off at the plate eventually and there were a few defensive lapses towards the end, but his season as a whole proved to be award worthy.
The B1G selected Richardson to the All Freshman Team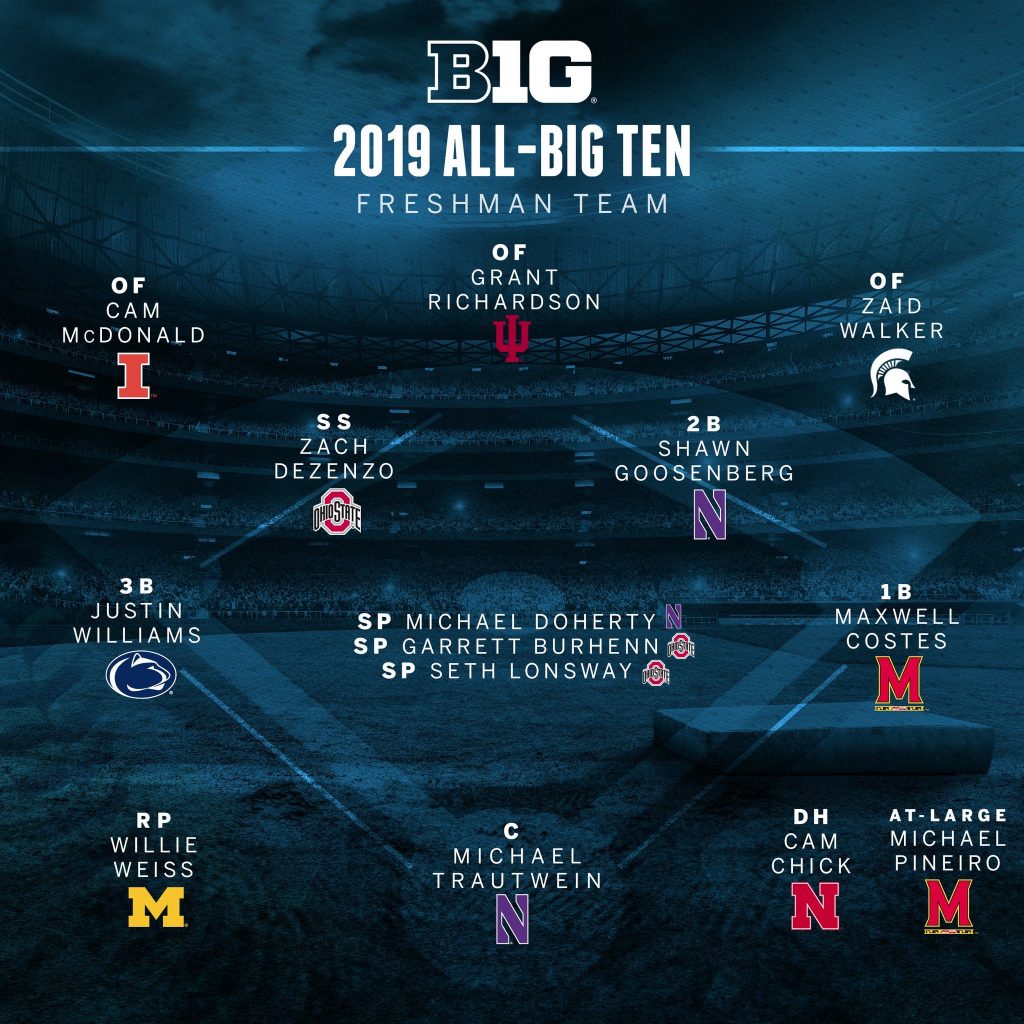 And Collegiate Baseball Newspaper named him to their 2019 Freshman All American Team.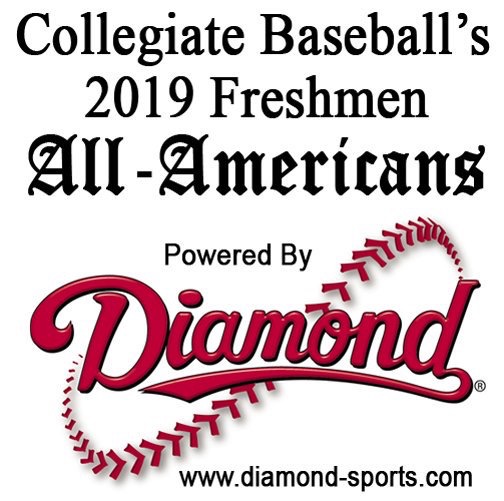 Grant drove in the last run of season for Hoosier Baseball out in Louisville that afternoon giving him 37 RBI's for the year. Down to your last out, season extending RBI's really are the best kind.
https://twitter.com/ncaacws/status/1135272147071381505?s=21
As his first Division 1 season ended his Summer League season with the Cincinnati Steam began. Didn't matter. He just kept driving in runs. Ended up winning a Player of the Week Award in the GLCSL as well.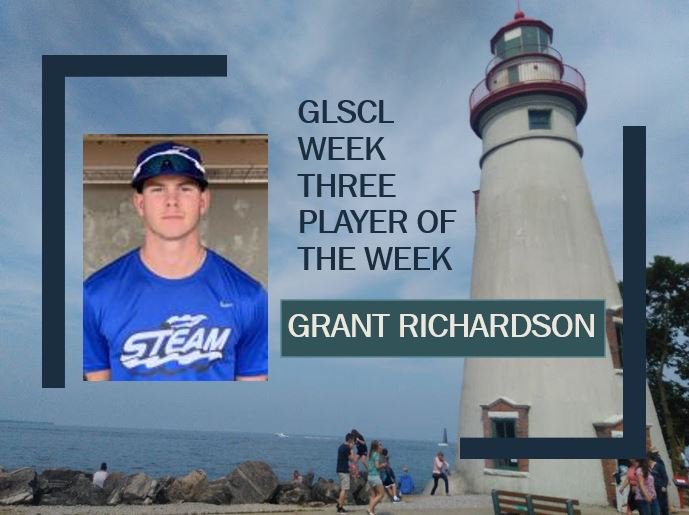 An All Star selection followed and of course he drove in a run in that game too. By the Summer Season's end, Richardson was tied for the team lead in doubles and homers and led them in RBI's with 33. That included batting over .400 with runners on base. Cincinnati made the playoffs but failed to reach the final. The 1st Team Selection that followed certainly acknowledged his impactful season for The Steam.
It was a Freshman season for Richardson not many expected. He took home plenty of awards throughout. Something tells me the one that came with a ring is his favorite though.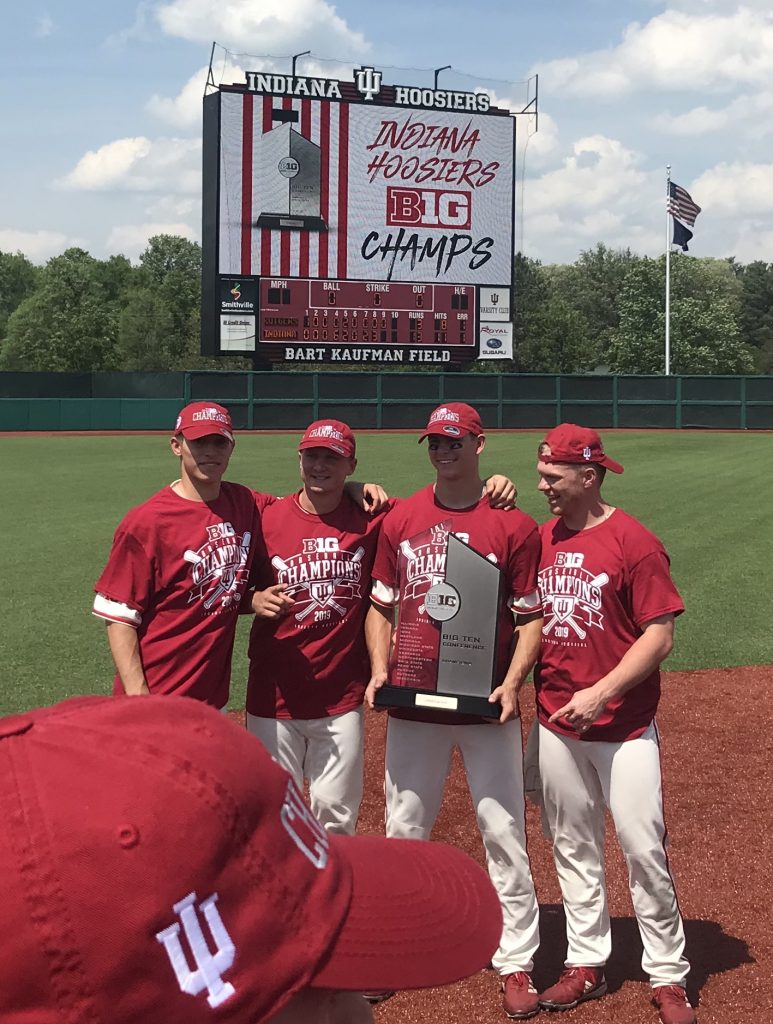 Really looking forward to seeing how Richardson can take advantage of playing in this system which is so heavily based on player development going forward. I know it doesn't happen often in the movies but the sequal to this story has a chance to be even better then the original.