By Chris Feeny • @iubase17 • July 25
FanGraphs.com latest update moves Jonathan Stiever from unranked in their Top 35 to the Number 19 prospect within the Chicago White Sox organization.
Similar to this year's pitching staff, Stiever's group had the entire 2016 weekend rotation leave via the MLB Draft ( Baragar,Bell,Hart). That led to a Sophomore, with just 40 Division 1 innings under his belt, becoming the Friday Night starter in 2017. Eventually, he was accompanied by two other Sophomores to fill out the weekend (Milto and Herrin). All three would actually never miss an NCAA Regional again and end up being drafted themselves by the time their Hoosier Baseball playing days ended.
Jonathan Stiever took advantage of his situation by being drafted in the 5th Round as the 138th pick by the Chicago White Sox. He might not have received the Friday night run support needed to accumulate a large number of wins during his time in Bloomington but Friday's at The Bart did seem to always have plenty of MLB Scouts in attendance anyway.
One night in particular was that Friday vs Illinois during his Junior Year. Stiever vs Spillane night had to be the most radar guns behind the plate that I can remember. It even brought out D1Baseball's Aaron Fitt.
Oh, we've got a #HeatSheet Alert here in Bloomington: @IndianaBase RHP Jonathan Stiever sits 93-95 and touches 96 a few times in a 1-2-3 first vs Illinois, striking out the side in order, all with heaters. He's electric early; froze Bren Spillane on 96 over the inside corner. pic.twitter.com/zt4YUWM7rn

— Aaron Fitt (@aaronfitt) April 27, 2018
Following the draft, Stiever and fellow teammate Logan Sowers joined the White Sox organization with the Great Falls Voyagers and won a Pioneer League Title.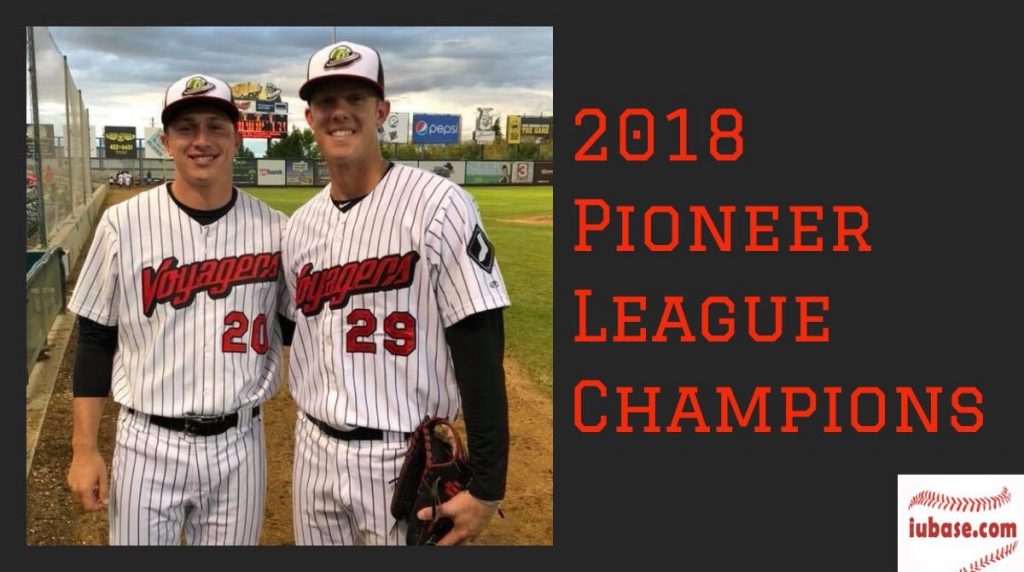 For his first full season as a pro he started with the Kannapolis Intimidators in the Short A Level. By the mid point of the season he received a promotion to High A and the Winston Salem Dash. There he has joined another ex Hoosier teammate Craig Dedelow. Hoosiers really do seem to be everywhere these days.
His time with the Dash has really been what has moved him up the prospect board and being noticed by those in the MLB Pipeline.
We can't say for sure that 7 is #WhiteSox prospect Jonathan Stiever's lucky number, but it should be.

After today's outing (7 IP, 2 H, 0 R, 0 BB, 9 K), he's now 5-0 with a 0.86 ERA, 46 Ks and 3 BBs in six 7-inning starts.@whitesox Top 30: https://t.co/NGqFPyLXxD pic.twitter.com/de3jNKatiq

— MLB Pipeline (@MLBPipeline) July 21, 2019
Stiever was also a high school football star growing up in Cedarburg, WI. His senior year he even won the Journal Sentinel Player of the Year award as a RB/WR.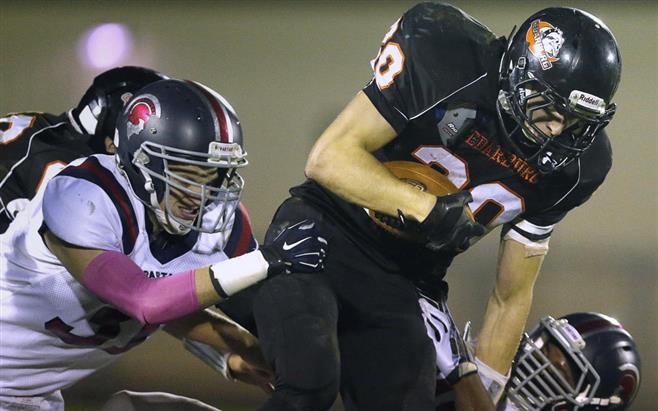 Photo Credit – Rick Wood
You can hear him talk about that, how he passed on the opportunity to walk on to the Wisconsin Badgers football team and more on his recent appearance with the Winston Salem Dash podcast. Stiever was obviously a great athlete, but considering he is now the 19th overall prospect in the entire Chicago White Sox organization, I would say he chose correctly.
Stiever's emergence through the White Sox ranks was even a topic of conversation last night on the WGN White Sox broadcast.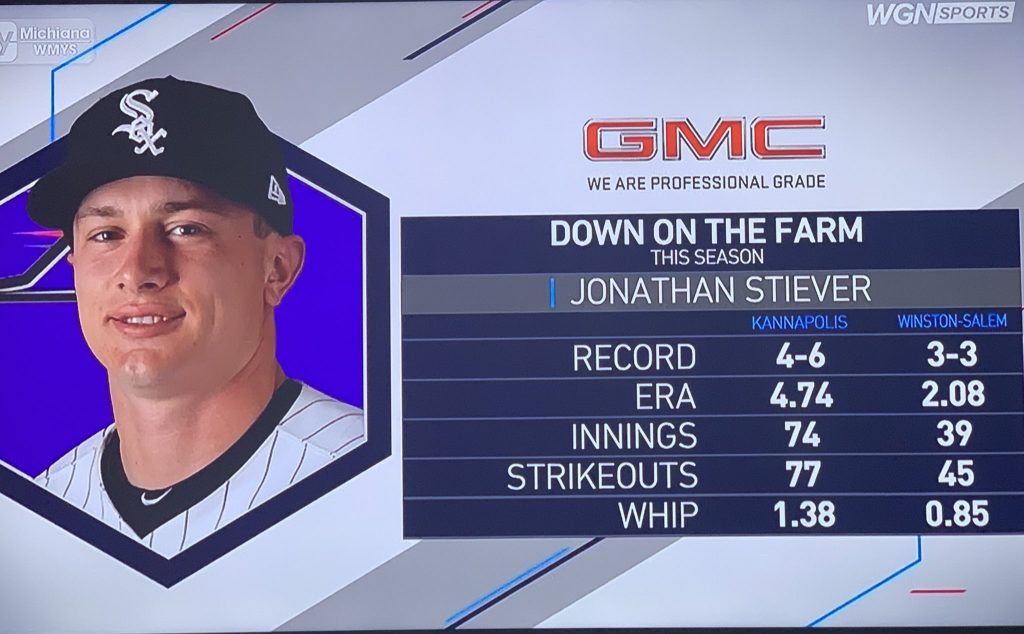 Not bad for a sophomore, with 40 D1 innings under his belt, who was thrown into the Friday Night job in the B1G three years ago. Who knows, three years from now, someone from the new 2020 weekend rotation might do the same.
As always it's great to follow along as a Hoosier Baseball Alum continues his dream to go from The Bart to The Show.
For updates on all Hoosier Baseball in the News you can follow iubase.com on Twitter @iubase17 , InstaGram @iubase or join the #iubase Facebook Fan Group.