by Cassady Palmer • @crpalmer0627 • Feb 21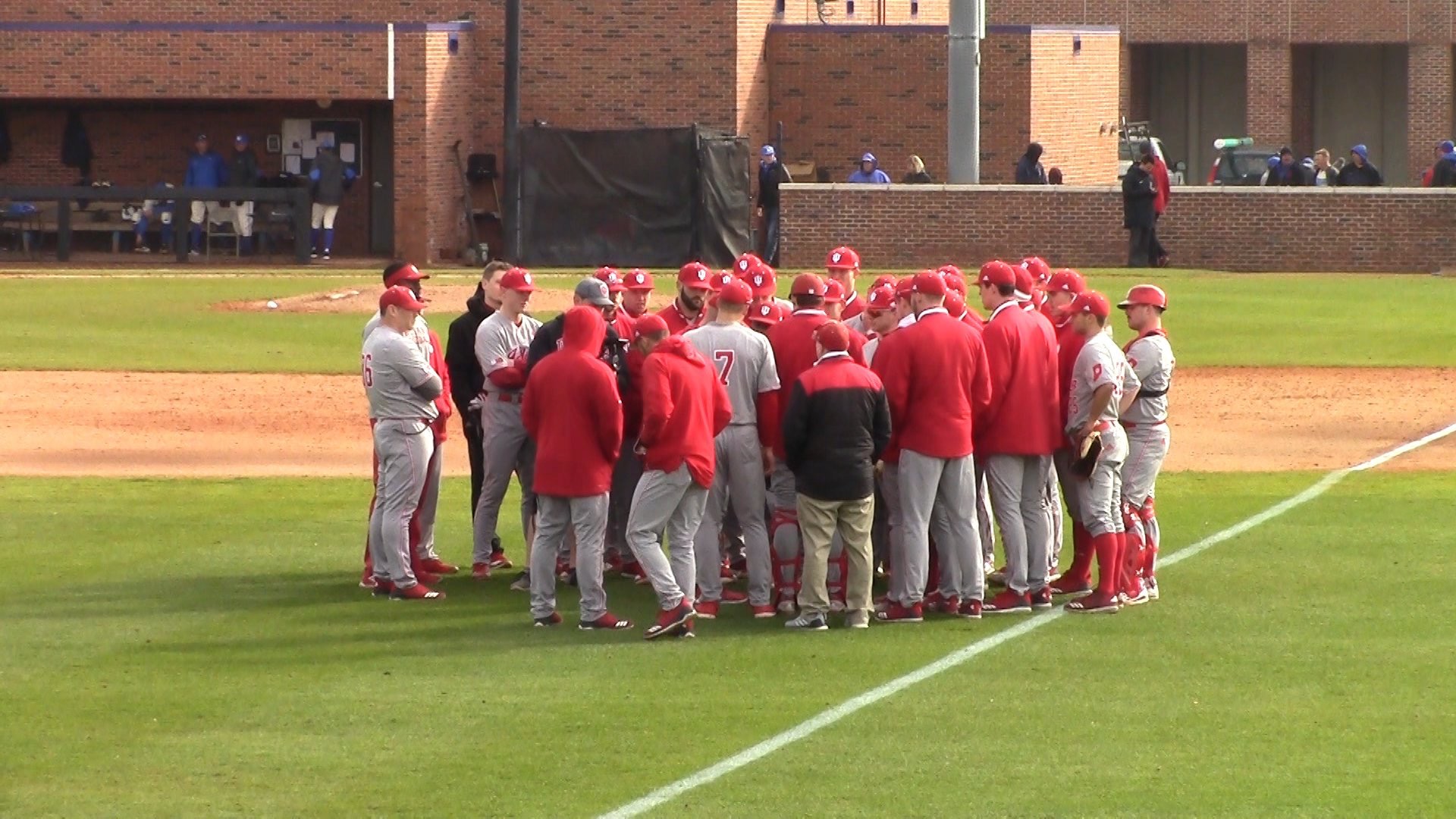 The Good:
Pitching staff had combined ERA of just 1.38 and held the Memphis offense to a .191 batting average.
Defense committed just a pair of errors in cold and wet conditions.
Hoosier pitchers threw 65% of their pitches for strikes. While early, this would rank as the 5th best team rate in the MLB in 2018.
The Bad:
Hoosier bats hit just .198 over the weekend. On the positive side, 45% of their hits went for extra bases.
Indiana drew just 7 walks. Last season they averaged 13 walks per 3-game series.
The Ugly:
37 strikeouts in 3 games. This is 10 more strikeouts than the Memphis staff averaged per 3-game series. This is also 13 more strikeouts than last year's Indiana offense averaged per 3-game series. Now it's never a good idea to jump at numbers this early in the season, as adrenaline is pumping from the first action of the year. And it was really cold. Which probably didn't help.
Interesting Tidbit:
Against Memphis, Indiana hit .211 vs. LHP (compared to .159 vs RHP). 13% of the plate appearances vs. LHP were extra base hits.
Key Numbers to Watch:
Strikeouts. Tennessee has struck out almost 11 batters per game this season. The Hoosiers struck out 12 times per game against Memphis. This could be an issue against a higher-quality opponent.
Runs. Tennessee has not allowed any runs this season. While the IU bats were relatively quiet from a batting average standpoint, the offense mostly took advantage of what it did get, particularly on Sunday when the Hoosiers scored six runs on just six hits. I don't expect IU to get shutout like Appalachian State, but runs could be on the scarce side this weekend.
Runs (Part Two). The Hoosier starters gave up just a single run in 17 innings of work. The bullpen had another five pitchers combine for eight innings without a single earned run. Tennessee, on the other hand, collected 14 extra base hits and 29 walks over their 4 games. Like in the previous point, I expect the Tennessee bats to fair a bit better than those from Memphis; however, I would expect these games to be pretty low-scoring affairs.
100%. This is the listed chance of rain for Friday in Knoxville. There is a slightly decreased chance of rain in the evening at around 70%. Saturday also lists a 70% chance of rain, but this appears to be focused on the wee hours of the morning and then again late at night. On the positive side, the forecasted temperature on Sunday is a near-tropical 70 degrees, a nice relief after three games below 45 degrees.
$1,250,000. This is the price the Vols paid for their bright, shiny, new turf field (with the exception of the mound, which remains dirt). This turf is fairly unique in the college world, as the various areas of the field are comprised of different types of turf. The warning track provides not just a difference in color but also in texture, giving outfielders some actual warning that a wall is quickly approaching; the outfield turf plays slower than the infield; the base paths and batters boxes are designed to more closely mimic dirt. All of this should help to ensure that the 100% number above is less likely to become an issue.
Awesome drone shots of @vol_baseball new @FieldTurf field taken on opening weekend! Awesome design and the best playability in the game! pic.twitter.com/KLeAWVwxpz

— JC Field (@JCFieldTurf) February 18, 2019