by Stephan Walker • @stevewalkr2 • March 4
Hoosiers slug their way to huge win in home opener
IU accumulated 15 hits en route to a 17-2 beat down of their in-state rival. While the game is technically a non-conference game, IU will hold big bragging rights until these teams meet again in May.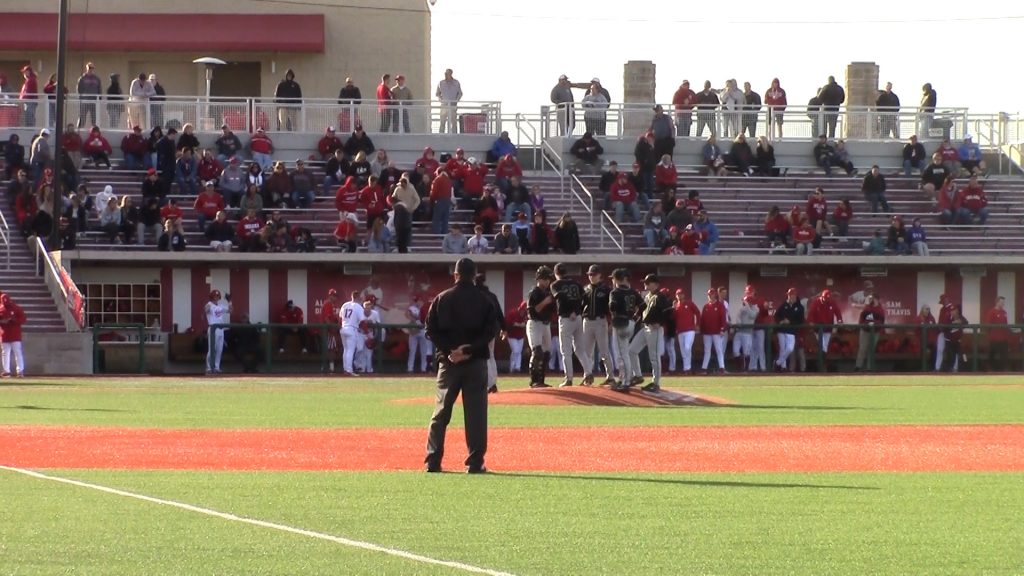 In the first, IU starter McCade Brown made quick work of Purdue's leadoff hitter, striking him out on four pitches. But a hit by pitch, a walk and another hit by pitch would load the bases. Another walk to Purdue's Miles Simington pushed across the first run of the game.
Brown settled in after a quick chat with head coach Jeff Mercer and struck out the next two batters to limit the damage.
The offense picked up Brown in the bottom half with an explosive inning. Two walks and a dropped fly ball loaded the bases for Jordan Fucci. The senior delivered with a rope to the left-center field gap to clear the bases and put the Hoosiers up 3-1.
After a hit by pitch and base hit, Cooper Trinkle blooped one into right field to score two more and chase Purdue's starter after just 35 pitches. But the Hoosiers weren't done yet.
Jeremy Houston put down a perfect safety squeeze to score Hunter Jessee, and Drew Ashley sent Trinkle home on a sac fly, giving IU a big 7-1 lead after one inning of play.
IU would add one run in the second, three in the fourth and six in the fifth to increase the lead to 17-1.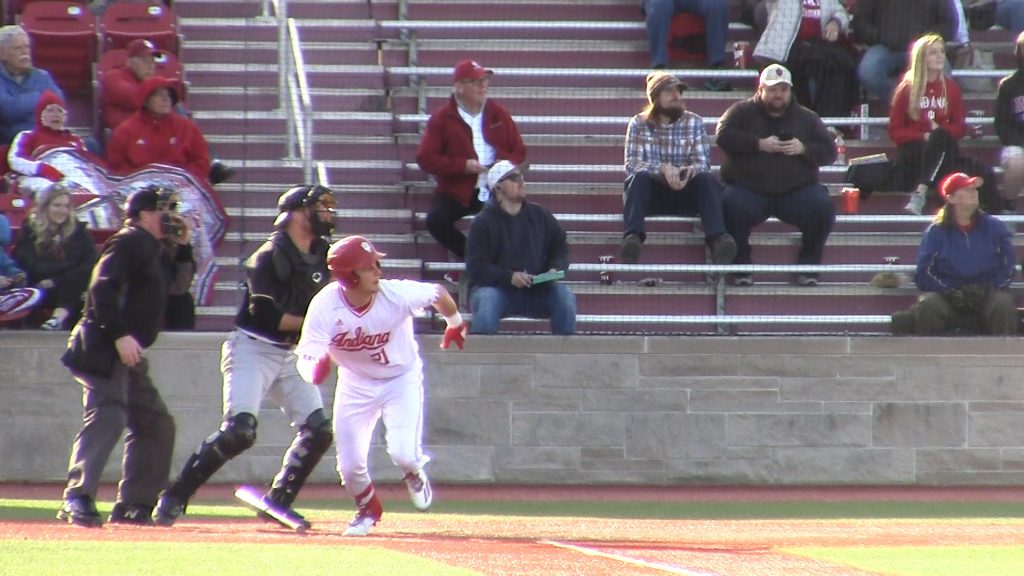 The bright star was Jordan Fucci, who went 2-4 with a double and 5 RBI's. Along with Fucci, five other Hoosiers had a multi-hit game, putting Mercer's "team first" mentality to work.
"Baseball is not a heroes game," Mercer said. "This group buys into that, and they stay true to that."
Unlike the Boilermakers, the Hoosier bullpen did their part and dominated, shutting down any hopes of a dramatic comeback.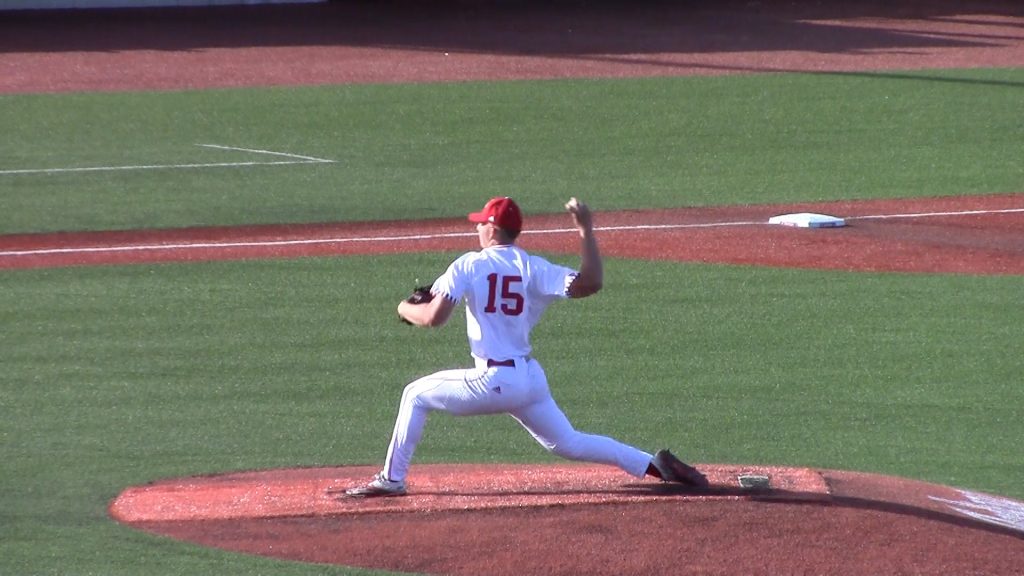 Cal Kreuger and David Platt got two innings of work in the blowout affair. Each notched two strikeouts. Krueger faced seven batters, while Platt faced the minimum.
Ty Bothwell pitched the sixth and Grant Sloan pitched the seventh to close out the day. Bothwell tallied two strikeouts to match Krueger and Platt. Sloan tossed a quick inning to seal the home opener victory for IU.
In total, IU's relievers tallied six innings of work, seven strikeouts, five hits, one walk and one run. The performance gives Mercer confidence in his bullpen going forward.